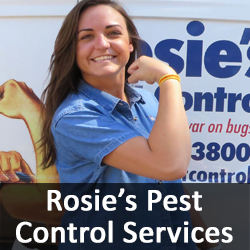 Pugh's Earthworks has expanded it's service offerings to include pest control for commercial properties. Andy Long has been hired as director of the Pugh's Earthworks Pest Control Division. He and owner Mark Pugh hold the necessary certifications in compliance with state regulations to prevent, eliminate and exclude pests from commercial properties, inside and out. A wide variety of common pests including mosquitos, flies, bedbugs, rodents, roaches, spiders and ants are treated with EPA approved, environmentally friendly products. Safety of individuals and pets is key in all treatment procedures.
"Convenience is of utmost importance to property managers and business owners, and we have expanded our services to include indoor and outdoor pest control solutions in order to accommodate the needs of our commercial clientele" says owner Mark Pugh. "We feel that offering a more comprehensive variety of services is in the best interest of our existing and potential customers." Mark Pugh has over 20 years of experience in the landscaping business and Pugh's Earthworks has offices in Memphis, Little Rock, Nashville, and Jackson MS.
The Pugh's business model has been to provide excellence in customer service and listen to what their clients are asking for. This willingness to adapt and expand has resulted in a successful courier service that was born out of flower delivery vans. Now, with the pest control expansion, Pugh's has taken advantage of another opportunity to serve it's customers more completely. The Pugh brothers have done an admirable job with business expansion and adapting to meet the needs of existing customers in an ever changing economic climate.