Pugh's Earthworks
100% Customer Satisfaction Guaranteed
We are extremely proud of all the great compliments we have received from our many satisfied customers. Thought we would share just a few of the client testimonials that we have received over the past few years. Hopefully you will decide to give us a try. If you do, we guarantee that we will exceed your expectations.
We back all of the work we do with our 100% customer satisfaction guarantee. If you are searching for a great landscape and lawn maintenance firm, we encourage you to give us a call. We offer FREE project estimates.
CUSTOMER TESTIMONIALS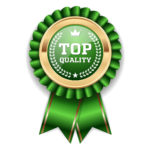 "Act of Kindness.  So much of the time we only complain, but today I want to let you know of an extreme act of kindness expressed to me.  I was blowing the leaves off my carport and off my driveway when all of a sudden 8 young men with blowers came over and they blowed the leaves off my entire front yard and added them to the ones they were cleaning up.  It took them less than 5  minutes but I will remember this for the rest of my life.  We are elderly & my husband is a disabled veteran so I am sure you can tell how much this helped me.  Kudo's to Pugh's for hiring such compassionate & hard working young men!"
P. Harper
Greenbrook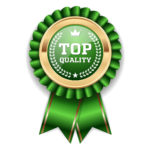 "Pugh's Earthworks is a landscape contractor who does what they tell you they will do and stands behind their products they install. They truly make my homeowners feel their business is appreciated and show a desire to make sure they are completely satisfied."
Ken Garland, Jr.
Custom Homebuilder, Germantown TN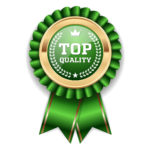 "I've been in the Funeral/Cemetery Profession for many years and am the General Manager of Memorial Park Funeral Home & Cemetery. We struggled with doing our landscaping
in-house for years. We finally decided to outsource. I met Tim Pugh and a tremendous relationship began. Pugh's Earthworks has done our complete cemetery for years now and it was one of the best business decisions I ever made. They are affordable while providing us with expertise beyond my expectations. Pugh's Earthworks management is in constant contact with us to assure that their services are doing what we need. The Pugh's management also is 'on property' a lot of the time to oversee the activities. Being in the cemetery business which is very delicate, I'm proud to have the Pugh's Earthworks team working on our 'sacred grounds.'"
Dennis Hamilton, General Manager
Memorial Park Funeral Home & Cemetery, Memphis TN
"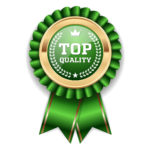 My husband, David, and I are Sterling Square Board members responsible for Building and Grounds in a 234, upscale Home Owners Association. David is a Senior Corporate Account Executive for FedEx Services and I am an Executive Assistant to the President and Chief Executive Officer of FedEx Express and as one may assume, our expectations and requirements are of a high standard.
"In September 2005, the Sterling Square Board members unanimously selected Pugh's Lawn Service (now Pugh's Earthworks) to be our lawn service provider (this was based on observance of their quality work on other properties). Pugh's Earthworks is an exceptional, very organized company that has produced high quality results for us. Pugh's began servicing our subdivision when the overall grounds were approaching poor conditions. We had several dead trees, many weeds in our grass, and the beds in the common areas and homes were severely neglected. We were amazed how quickly Pugh's was able to turn our negative situation into a remarkable transformation. Now our subdivision looks first class and our homeowners are very proud they live in Sterling Square. In fact, I believe the outstanding appearance of our subdivision has helped to 'promote' the selling of some of our homes recently. New buyers have literally made the comment of amazement in the landscapes' inviting appearance!
"In addition, we have been very pleased with Casey Hesser, Dave McDaniel, and Steve Williamson concerning the resolution of our breezeway drainage problems, replacement of dead trees and azaleas, and sprinkler system problems, superb fertilizing results on our grassy regions and (thank God) our flower beds are now worth boasting about. Specifically, these three gentlemen are very professional in their capacities and are always prompt in returning our association's phone calls. In addition, I have thoroughly enjoyed working with Pugh's 'Color Coordinator' Julie Issacs for her exceptional forte in flower plantings. She has been very accommodation and has been very receptive to new ideas the board has requested, while guiding us along the way.
"We are thankful for Pugh's partnering with Sterling Square and look forward to an extended relationship for many years to come. We are very happy to discuss any inquiries, in detail, regarding our (now 14 month) relationship with Pugh's Landscape and invite your call."
David and Karen Smith, Building and Grounds
Sterling Square, Collierville TN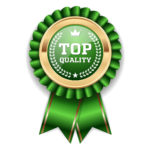 "We are so excited about how our property looks after one year of service from Pugh's! We have been pleased with your staff and the quality of service they provide. They have accommodated our every need and request and have been consistent and punctual with their services.
"We would highly recommend your company to others seeking the quality of service that Pugh's has to offer. If I can be of assistance to you in any way, please feel free to contact me."
Dale Shepard
Cathedral of Praise, Cordova TN
"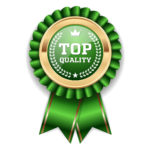 Pugh's has been improving our landscape since September 2005. They have been excellent at helping us meet our expectations on making Napa Valley a beautiful place to call home. Their service is fast, efficient, and much appreciated.
"If you have any questions or would like to discuss the high quality service that they do provide please call Napa Valley Office."
Victoria Weatherly, Property Leader
Napa Valley Apartment Homes, Little Rock AR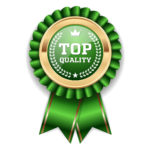 "As the General Manager of the Embassy Suites Hotel in Little Rock, Arkansas, I have the responsibility to maintain and present our hotel in the best possible light. This not only includes the hotel's public areas and guest suites but also the exterior landscaping of the building. In fact, the condition of the hotel's grounds should definitely not be overlooked, because they give our customer an idea of what they can expect inside.
"In the last three years we have had two different companies manage our landscaping. They were both okay but their performance was 'spotty'. I'm sure that every manager in Little Rock has heard the story: 'two of my guys called in so we can only mow the lawn today,' or not even show up at all.
"Then I got lucky. Mr. Steve Williamson, a regular customer of ours, asked to give me a bid for our landscape maintenance. Of course I was skeptical but I had nothing to lose. When I got the bid I was pleasantly surprised. Complete with picture, the bid actually make sense, was well thought out, explained our current problems and what we could expect from him, and best of all, it was within our budget. So, I signed on the dotted line.
"Now, the best part. Pugh's Earthworks has delivered on all promises and our grounds look better than they have looked in years. And, I can now go back to taking care of the hotel business instead of following up on landscaping companies.
"If you want a company that does what they say they will do at a fair price, you can't go wrong with Pugh's Earthworks. They have my whole-hearted recommendations."
Larry Farrar, General Manager
Embassy Suites Hotel, Little Rock AR
"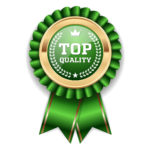 Please consider this letter of correspondence as a testimonial to the outstanding work your crew continues to perform on our property.
"When I met with you last week during your scheduled 'walk over' with me, I explained then how even the tenants have commented about the face lift that has transpired since Pugh's has taken over the maintenance of this property. Some of the tenants have even written very positive comments that have accompanied their rent payments. Now that's strong, especially when some of the tenants find mostly minor things to complain about.
"Since Pugh's Earthworks has been servicing our property, we have actually been able to see an increase in prospective resident inquiries and I personally think our resident retention has even improved as a direct reflection of the cosmetic appearance of this large apartment community.
"Thanks for your deliberate attempts to assure customer satisfaction. Little Rock has needed this kind of professional approach in landscaping for a long time and we're glad you are here!
Clara Stankevitz, Community Director
Westside Creek Apartments, Little Rock AR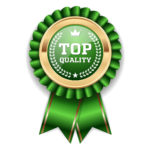 "You and I have known one another for at least of couple of years now and I constantly remind you of how Pugh's Earthworks continues to amaze both Corporate and myself with your professional approach, attention to detail, follow up and follow through in all that you do.
"As you know, our main corporate campus consists of over seven acres of landscaped property housing over 3700 employees. Since this is a testimonial of Pugh's Earthworks' astounding performance regarding, not only landscape installations, but the regular maintenance of the ground, I must say Pugh's Earthworks definitely has raised the 'bar' for this market.
"In November of 2004 Alltel was required to accept a minimum of five bids for our three facilities, with specific instructions to service all three of our campuses 'outside of regular business hours' and on the weekend in order that employee vehicles would not be possibly damaged from flying debris while servicing our landscape. Alltel actually received nine bids to service our property, all from prospective vendors recognized as 'reputable' in this market. Not one could or would service our sites on the weekend, without exorbitant cost increases for services rendered…. Pugh's Earthworks never questioned our parameters, and delivered without hesitation or compromise.
"Since the inception of our contract (9/15/05) Pugh's has delivered with astonishing results…. This letter, very simply, is a proclamation of a job done well and Alltel continues to relish in your professional approach in all that you do!
"Thank you Pugh's Earthworks for representation and implementation beyond reproach!"
Monte Chrestman, Building Services Supervisor
Alltel Corporation, Little Rock AR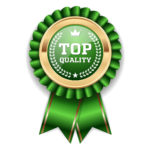 "Our firm manages residential and office associations exclusively, including condominiums, zero-lot line developments, and PUD's. Pugh's is our contractor of choice and handles most of our high-end accounts. Mark Pugh has proven to be very response to our needs, and his crews are efficient and reliable.
"For properties where Pugh's Earthworks has taken over from the previous contractor, a marked improvement in service and appearance is obvious almost immediately. We appreciate their efforts which translate into satisfied Board members for association properties that we manage."
Keith Collins, CPM
Keith S. Collins Company, LLC, Germantown TN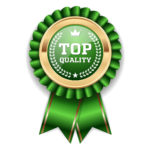 "As manager of thirteen planned unit developments and several commercial properties for Crye-Leike Property Management, I really appreciate your firm's quality work.
Grounds maintenance can be the most troublesome aspect of property management, particularly for residential properties. Owners of these properties are demanding and sometimes difficult to work with. The appearance of the grounds surrounding commercial properties is also extremely important in this very competitive market.
The consistent performance of your crews and supervisors and your prompt personal response to any request makes my job much easier. Your knowledge of plants and all matters related to landscaping is also invaluable.
I would highly recommend your firm to any individual or organization that utilizes an institutional grounds maintenance service."
Collins Mikell
Crye-Leike Property Management, Memphis, TN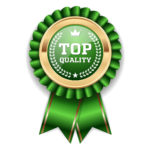 "Sterling Square is a relatively new subdivision within the Schilling Farms community development in Collierville, Tennessee. The subdivision has maintained construction of new houses over the past five years with completion expected late 2005. During the course of its growth, we have had no less than four landscape contractors who have provided us services that in our view did not meet our expectations. As a result, and upon references from close associates, Pugh's was contacted with a tender to offer.
It became immediately apparent that we had contacted an organization that was extremely professional in their approach to services of this nature. In fact none of the previous contractors had remotely approached the level of detail that Pugh's took when evaluating our needs and services required. The decision was not difficult with unanimous consent from our board to appoint Pugh's for a contractual period of two years.
Since then, the level of service has been exemplary. The results have fully met our expectations and the number of complaints from residents has disappeared entirely.
The effect of their effort in our neighborhood has elevated the attractiveness and increased property values significantly. We fully and wholeheartedly recommend Pugh's to any
party seeking grounds maintenance services that will result in property totally suitable
to be showcased."
Richard Dodd, President
Sterling Square Homeowners Association, Collierville TN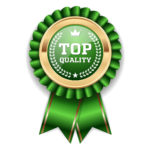 "As you know, Mid-America Apartment Communities (MAC) directs a great deal of attention to the curb appeal and continued improvement of the landscaping on our properties. The success of these financial investments will only be fully appreciated with qualified and concerned service providers like you on the properties.
Our residents and third party organizations apparently think the same, because we have consistently won awards in this area. Nevertheless, we know that this could never occur without companies like yours continuing to improve the properties each week. The performance at River Trace, Gleneagles, Kirby Station, and Hickory Farm were some of the strongest in our company in 2001. In particular, River Trace had the highest scores (93% average) in the Central Region in the months of Jan-Dec 2001 was a year of growth for your company in MAC as you added Hickory Farm to your portfolio as well as several key leaders to you organization. 2002 places another set of challenges out in front of your company. We're confident that Pugh's Earthworks will rise to the challenge and beat last year's performance.
We would like to honor you, and your company, with the 2001 Landscape Vendor of the Year Award for the Central Region. We feel that your company has consistently gone beyond what was expected, further justifying Pugh's Earthworks as the best in 2001 for Mid-America. Congratulations and we thank you for this commitment!"
Bob Weaver, Regional Landscape Director – Central Region
Mid-America Apartment Communities, Memphis TN