Pugh's Earthworks
Landscaping & Lawn Maintenance For Office Buildings & Complexes
We provide commercial landscape and lawn maintenance services for some of the best and most innovative office and retail properties in Memphis, Southaven, Little Rock, Jackson and Nashville. Our prestigious list of business complex and retail shopping center clients includes some of top properties in the Mid South.
Landscape Maintenance
Commercial landscaping design is an important part of your commercial property's overall appearance, but it is also something that many business owners overlook when they are busy with other aspects of their operation. The right landscaping can make or break a company's image, so it pays to put some time into finding the perfect designer for your needs. You should look for someone who is experienced in commercial work–a landscape architect who specializes in public spaces or parks might not have enough experience designing private properties like yours.
There are many different approaches to take when designing a landscape plan: some designers prefer more naturalistic designs while others prefer more formal ones; some focus on function over form while others emphasize aesthetics above all else; and so forth. The best way to decide which approach fits your needs is by talking with potential designers about what kinds of plants you would like used (if any), how much space there is available for planting new trees/shrubs/flowers/etc., whether there are any safety concerns related to walking around large boulders placed near walkways…and so forth. You should also make sure that the designer has experience working with clients similar to yours: if you run a retail business, you probably want someone who specializes in commercial landscape design rather than residential or agricultural landscaping.
Lawn Maintenance
Commercial lawn mowing is a service that many businesses require. It is important to have your lawn maintained regularly, especially if you are trying to keep up with appearances or attract customers through the appearance of your business. Lawn maintenance services are offered by Pugh's Earthworks and our team uses the best machinery such as tractors or riding mowers. There are multiple factors that go into determining the right frequency and height for each type of commercial landscaping job; these include:
Height – The height at which grass should be cut depends on what type of turf we are working with. Some fescue and Kentucky blue grass varieties are better served if we cut the blades to approximately 1 abd 1/2 to 2 inches long. Bent grasses are different. We often utilize speciality mowers for this variety of grass and cut the grass to a height that produces an almost carpet like appearance.
Frequency – How often do we mow? This question varies greatly depending on the needs of each individual client. Our weekly maintenance program is generally the best option for most Mid South businesses and retail shopping complexes. Grass grows really fast in this region of the country. Going more than a week in between lawn maintenance service might not produce the optimal result. Hiring a landscaping company like Pugh's Earthworks will help ensure that your property always looks in tip top shape.
Commercial Landscape Design
A commercial landscape design is a plan for the use and maintenance of your property's landscaping. It can include everything from determining what plants are best suited for your climate and soil conditions, to deciding how much time you should spend on each area of the property.
The benefits of using a professional designer include:
A better look overall.
Most people have no idea how to create an aesthetically pleasing landscape design, but it doesn't take much time or effort to hire someone who does know what they're doing!
A good designer will also be able to provide recommendations on how often certain areas need watering/weeding/fertilizing based on their experience with similar projects in the past.
Pugh's Earthworks is a commercial landscape design and installation company and full-service company with a dedicated team of professionals, specializing in the design, construction and maintenance of outdoor spaces. Our extensive portfolio includes many different types of commercial landscapes such as parks, plazas, courtyards and more. Our goal is to help you create an environment that enhances your business image while providing a safe work environment for employees or customers alike by creating attractive areas for them to enjoy spending time outside. The commercial landscape design team at Pugh's Earthworks will create a unique design for your property that you can be proud of.
At Pugh's Earthworks, we will work with you to create the perfect design for your property. We understand that every business is different, so we aim to create a unique design that meets your needs and fits within your budget. We offer competitive rates and will work with you to find cost-effective solutions that fit into any budget.
Professional Landscape Services
Pugh's Earthworks is a large firm, offering extensive landscape and lawn maintenance services. Our team is one of the best in the Mid-South. For many years, we have been a leader in the commercial landscape industry. Our reputation for excellence and commitment to customer satisfaction has made us one of the most sought-after landscape design firms in the country. Our team of highly skilled professionals can help you with your commercial landscape design and installation needs.
Landscape Construction
Our highly skilled team can build the most beautiful outdoor spaces, including walkways, patios and decks. They'll also install hardscaping like retaining walls or stonewalls that will make your property stand out from the rest. Landscape construction is the process of building a landscape. It includes the design, planning and installation of the landscape.
Landscaping is an art that uses plants, trees and shrubs to beautify your property and make it more attractive. A well-designed landscape can increase your property value by as much as 30%. Whether it's a simple flowerbed or an elaborate water feature at your business location, we'll create something unique just for you.
Flower Bed Design & Installation: Flower beds can be a great way to add color and interest to your yard, but they can be tricky to build. There are several methods you can use to construct them, but some will be more successful than others depending on your soil type and the climate you live in.
One method is called "double digging." It involves digging out the entire bed and then adding new soil back into it. This method works well for clay soil because it helps loosen it up so that water can penetrate more deeply into the ground. It also helps remove any large rocks or tree roots from the area so that you don't have to worry about them damaging your plants later on.
Another method is called "trenching," which involves digging trenches alongside your flower bed before adding soil back into them. This process loosens up compacted clay soil as well as sandy soil, allowing water to penetrate more deeply into the ground and prevent runoff during heavy rains. Trenching also makes it easier to plant taller species like trees without needing stakes or support structures later on down the line—although if you're concerned about damage from strong winds, then you might want to consider using something like stone edging instead!
Hardscape Design & Installation: Hardscape design is the art of designing and building an outdoor space. It's a lot more than just laying down some mulch and sprinkling some plants here and there—it's about creating the right atmosphere for your business, so your customers can relax and enjoy your facility grounds.
When you think about hardscaping, you probably think about things like patios, decks, or courtyards. But hardscape design also includes things like walkways and retaining walls. You may even want to consider adding decorative features like water features or fire pits to really make your outdoor space stand out from others in your neighborhood.
You may be wondering what makes one hardscape design style different from another? Well, there are basically two types of hardscaping: naturalistic and formal. Naturalistic hardscapes tend to be more organic-looking—they use materials like wood and stone that look more natural together. Formal hardscapes are more symmetrical and uniform in their appearance—they use materials like brick or concrete that are more uniform in color and texture.
Shrub Installation & Trimming: Hedges and shrubs are a mainstay of landscape design at most apartments, condominiums and gated community entrances. Everything starts with creating the perfect planting beds, then selecting and installing the perfect shrubs for the area. Perfectly trimmed hedges can be an important part of your commercial landscape. The right plants and trees can add color and beauty to any area of your business property. We specialize in designing planting beds, mulching and installation and maintenance of shrubs. Our work will enhance the look of your property, while also providing an attractive space for employees to relax or customers to enjoy during breaks.
Retaining Wall & Stonewall Construction: At Pugh's Earthworks, we are a commercial landscape design and installation company. We have been in business since 1992, and our goal is to create a unique design for your property that will make it stand out from the rest.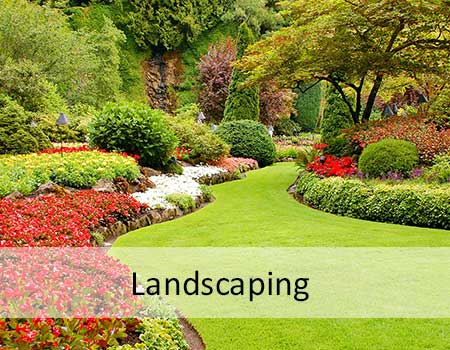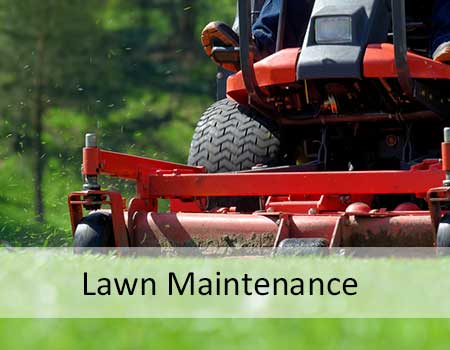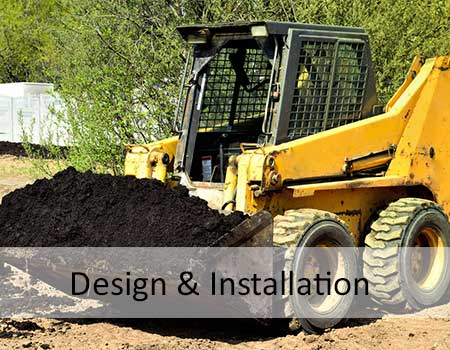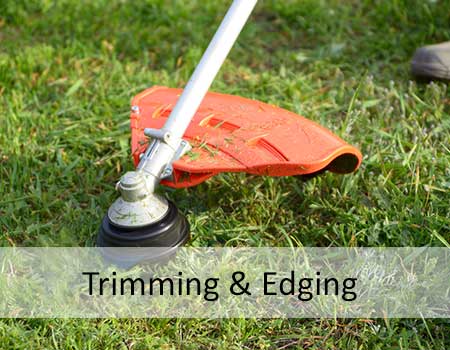 CONTACT US ABOUT OUR SERVICES
If you are looking for a reliable commercial lawn care service, contact us today! We offer free estimates on all of our services and are always happy to answer any questions you may have about how we can help your business succeed. Pugh's Earthworks is a full-service landscaping and lawn care company that offers commercial lawn maintenance services for businesses, commercial properties and residential properties. We offer a wide range of services to help you maintain your property. We can provide everything from seasonal mowing to full landscape design services or irrigation system installation.