Pugh's Earthworks
We Offer Monthly Landscape & Lawn Maintenance Services
We have been serving Memphis, Jackson Tennessee, Nashville TN, Little Rock AR and Southaven MS since 1991. Pugh's Earthworks provides a complete landscape solution for property owners and managers eliminating the need for multiple contractors. We have a "Can Do" attitude that sets us apart from other landscape companies.
Our fleet of trucks contains specially trained team members who consistently provide professional service with personal involvement for each and every client. The company is fully licensed and insured, our equipment is state of the art and well maintained from our in-house repair facility. Pugh's Earthworks understands that property owners have made a significant investment of time and money in the properties we service. For that reason, we are dedicated to make them look their best with a custom plan for each individual property.
Please complete our Free Quote request to make arrangements for a full property evaluation free of charge.
PRIMARY SERVICES
Our primary focus is commercial landscaping and lawn maintenance. We provide landscape services and monthly lawn maintenance programs for large office buildings, apartments, condominiums, retail shopping centers, hospitals and cemeteries. Our landscape services include things like, pruning, flower bed design and flower installation, site clean up, debris removal, mulch, snow and ice removal, property enhancements and upgrades. Pugh's Earthworks is fully licensed and insured. We are committed to exceeding our clients' expectations. We understand you have made significant investments in your properties and we strive to make them look their best.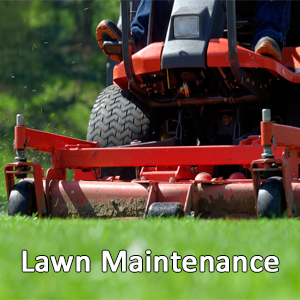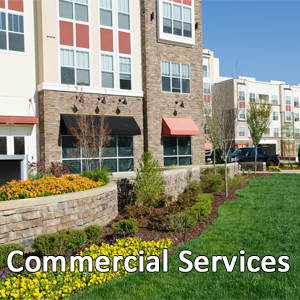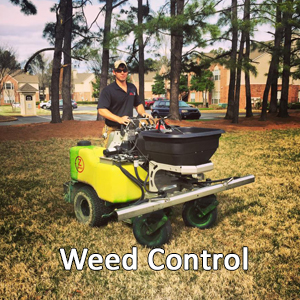 LANDSCAPING SERVICES & MONTHLY LAWN MAINTENANCE
We offer affordable monthly lawn maintenance programs. These maintenance programs are available for large office buildings, retail facilities, small office environments, condominiums, apartments, cemeteries, hospitals and more. We know that you want to make sure your property looks great, so we offer a wide range of landscaping services. Whether you want us to mow, edge, plant bedding plants, prune shrubs and trees, or add mulch or pine straw to freshen up the beds. We have the team that can do it all. Our team is fully trained and insured. You can rest assured that your commercial property is in good hands. We guarantee our work. The Pugh's Earthworks team will keep the grounds of your commercial property in the optimal condition. Our staff is highly trained and expertly skilled.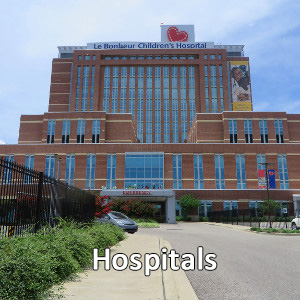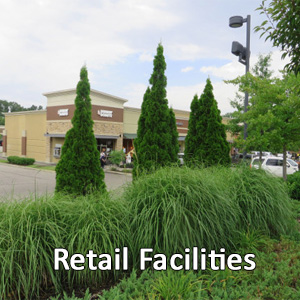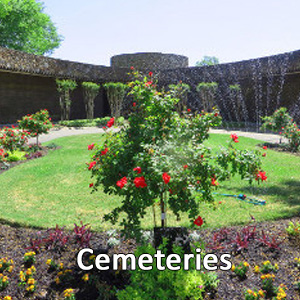 OTHER SERVICES WE OFFER
In addition to commercial landscaping and monthly lawn maintenance programs, we also provide many other services. Our expert staff can redesign your entire landscape. We create some of the most incredible outdoor environments you have ever seen. From landscape bed design, to plant and flower installation and maintenance, Pugh's Earthworks is the firm who can handle all your landscape and maintenance needs. Our firm employs a professional team who can handle landscape and lawn maintenance projects of any size.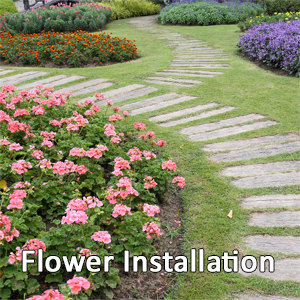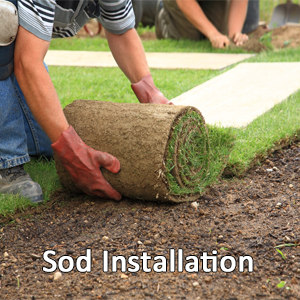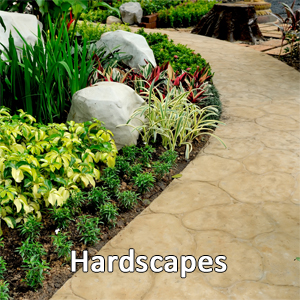 CONTACT US ABOUT OUR SERVICES
If you are looking for a reliable commercial lawn care service, contact us today! We offer free estimates on all of our services and are always happy to answer any questions you may have about how we can help your business succeed. Pugh's Earthworks is a full-service landscaping and lawn care company that offers commercial lawn maintenance services for businesses, commercial properties and residential properties. We offer a wide range of services to help you maintain your property. We can provide everything from seasonal mowing to full landscape design services or irrigation system installation.