Pugh's Earthworks
Every season brings different weather conditions that impact your commercial landscape. That is why it makes sense to regularly adjust your commercial landscape to fit the season. This creates a year-round beautiful and welcoming look to your commercial landscape.
The Pugh's Earthworks certified landscape technicians are educated on exactly what types of plants are acclimated to each of our four seasons. By rotating the plants that are used in commercial landscaping, properties are kept attractive. This strategy is part of the service provided by Pugh's Earthworks. Absent the use of a skilled company like Pugh's Earthworks, year-round commercial landscaping techniques which involves selecting trees and shrubs, can be overwhelming.
Of course it is not just the plants and trees that are of concern. There is also your year-round commercial lawn care to consider. This area of your landscape should also have a strategy to keep it inviting throughout each season. With spring nearly here, it's time to sharpen those lawnmower blades and clean up all the debris. Keep an eye out for weeds and begin fertilizing. From there, each season will involve trimming, watering, and feeding until the lawn goes dormant again in winter.
Below are some of the typical landscape plants and trees used at different times each year:
Fall – In the fall, the key element that makes a beautiful and colorful landscape is the changing foliage. Two of the all time favorites for bright fall foliage are the Maple Tree and Sumac Shrub.
Winter – This is probably the most challenging season. Plants that add color are Evergreen Trees and Shrubs. Another option for color is the Red Osier Dogwood.
Spring – After the long gray Winter season, people are clamoring for colorful plants and blooms. There is a long list of those but for early color the Forsythia, Lilac and Mountain Laurel.
Summer – Common are the Crepe Myrtle, Rose of Sharon and Hydrangea Shrubs.
And, if you need expert and professional help making your commercial landscape fit with the season, then you should contact us today at Pugh's Earthworks to learn more about our commercial landscaping design and maintenance packages.
Rose of Sharon
The Pugh's Earthworks team began as a small operation and the founders did not have a great deal of experience.  However, with hard work, dedication and the strong will to succeed, the three Pugh's brothers created a superior and well run commercial landscaping company. From the management team to the most junior landscape technician, we are committed to being the most trusted and results oriented landscaping company in the markets we serve.  Every aspect of the business is taken seriously from hiring, ongoing training, equipment investment and certification/licensing.  Pugh's Earthworks does not take short cuts regarding qualified, landscape equipment and hiring of vendors.
It is this dedication and commitment to quality that keeps Pugh's Earthworks as a standout in the markets we serve.  Those competitive markets are Memphis, Nashville, Jackson TN, Little Rock and Southaven MS.  In every market we are committed to providing the highest quality landscaping services available.  Our certified professional team is committed to acting with the utmost of integrity with our business operations and for clients. Every job we do is backed by our 100% customer satisfaction guarantee.
Our strong commitment to excellence allows Pugh's Earthworks the ability to offer and stand behind an excellent quality assurance program. Our company is licensed and insured and we whole heartedly stand behind all of the work that we perform by offering our quality assurance guarantee.
Quality is everyone's responsibility.
Quality is conformance to the customer's requirements.
We believe every job can be improved.
Every idea is treated with the utmost respect.
We realize that improvement must be an on-the-job process.
QUALITY POLICY
It is the goal of Pugh's Earthworks to provide our customers, both internal and external, with services, which meet or exceed their expectations.
We recognize that one of the most important assets we possess, enabling us to achieve this goal, is our professional staff. We strongly encourage all of our people to take the pride of ownership in all the work they do.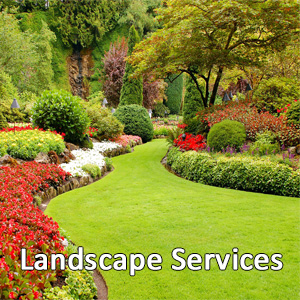 TOTAL CUSTOMER SATISFACTION
Management guarantees that ongoing support of these goals is our highest priority. We must never lose sight that customer satisfaction is a direct measure of our performance.
Working together as a team, making use of all our talents and expertise, we will accomplish our objective.
Contact us today to find out what we can do for your commercial landscape!
Headquarters
Phone: (866) 207-4734