Pugh's Earthworks
The certified landscape professionals at Pugh's Earthworks will help any commercial property owner with an optimum sprinkler system design. After careful review of the terrain, soil conditions, types of grass planted and climate for the region, you will be assured that during the periods of critical watering, your sprinkler system will properly handle the job. Consultation with our customers is invaluable and we want to be sure that we answer all questions before and after installation. Customers may also visit our Q&A link on our website for fast and accurate answers to all types of Commercial Landscape questions.
Below is an example of some Q&A regarding sprinkler systems:
Q: How will I benefit from an in-ground sprinkler system?
A: Since hand watering is done on a random basis, and at irregular intervals, an automatic sprinkler system will actually, in most cases, use less water. It will also disperse the water at an even rate, and for a predetermined amount of time. This allows you to water sunny and shady areas for different periods of time, and to water when it is most efficient. One obvious benefit is the ability to continue a watering program while you are away on vacation, etc.
Q: How long does a system take to put in?
A: It would depend on the area that is trying to be covered. An average size lawn (@15,000 sq. ft.) can usually be done in one full day, depending on the situation. A large country lawn can take anywhere from two to four days. On average, we spend one to two days on a job.
Q: What is a back flow device, and why do I need one on my sprinkler system?
A: A back flow device is generally a brass assembly that will prevent any water from the sprinkler system from getting into the drinking water supply, and are required by all municipalities. There are many different types of these, and each individual municipality has differing requirements for the installation.
Q: What type of maintenance does the system require?
A: All systems need to be winterized at the end of the season. This is done by attaching an air hose to a fitting on the water line, and blowing all of the water out of the system. Most people that we install systems for simply turn it back on in the springtime themselves. We do offer the service of opening systems for the season. The quality of the products used initially, and of the overall installation, play an important part in the long term service of the system. The better the products and installation, the less trouble you should expect in the future.

Sprinkler Installation
About Pugh's Earthworks
Pugh's Earthworks provides commercial landscape design and maintenance services throughout Tennessee, including Memphis, Jackson, and Nashville. We have five commercial landscape service operations in three states, including landscapes and service lawns and landscaping in Little Rock, Arkansas. Our monthly services include landscape design and maintenance, customized to your needs, budget, and seasonal situation.
The team at Pugh's Earthworks is certified and the company is licensed and insured.  In every market we are committed to providing the highest quality landscaping services available.  Our certified professional team is committed to acting with the utmost of integrity with our business operations and for clients. Every job we do is backed by our 100% customer satisfaction guarantee. Generally only companies that are confident in their people and their product can step up with a 100% satisfaction guarantee.
The management team has developed a set of metrics they use to measure and provide direction to the team.
Quality is everyone's responsibility.
Quality is conformance to the customer's requirements.
We believe every job can be improved.
Every idea is treated with the utmost respect.
We realize that improvement must be an on-the-job process.
QUALITY POLICY
It is the goal of Pugh's Earthworks to provide our customers, both internal and external, with services, which meet or exceed their expectations.
We recognize that one of the most important assets we possess, enabling us to achieve this goal, is our professional staff. We strongly encourage all of our people to take the pride of ownership in all the work they do.
To this end we commit ourselves to strive in all we do for total customer satisfaction.
TOTAL CUSTOMER SATISFACTION
Management guarantees that ongoing support of these goals is our highest priority. We must never lose sight that customer satisfaction is a direct measure of our performance.
Working together as a team, making use of all our talents and expertise, we will accomplish our objective.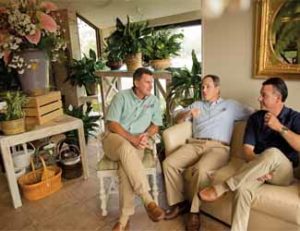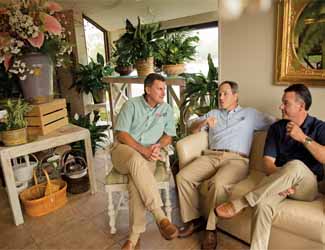 Pugh's Earthworks Management Team