Pugh's Earthworks has been Serving Commercial Landscape Customers Since 1992
Inflation is on everyone's plate currently. Business Owners are not excluded. Pugh's Earthworks is a High-Quality Commercial Landscaping company. Throughout the challenges of the pandemic which caused job shortages, supply chain issues making it difficult to obtain equipment parts, to the current high price of gasoline, our company has continued to provide top notch service to all of our customers.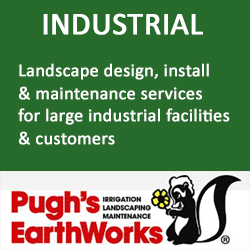 Research and interviews published from many Commercial Landscaping Companies reflect that all Landscapers are faced with the same issues. However, there is the common theme that whether a business owner utilizes the services of a professional landscaper or not, prices and supply chain issues for obtaining shovels, wheelbarrows, lawn equipment and plants is still a problem. Commercial Landscaping Companies are faced with the additional issues of obtaining lumber, steel, PVC Piping and Copper. All of these are critical materials used in creating Hardscapes and Softscapes for Commercial Landscapes.
Pugh's Earthworks is a company with a strong foundation and a sincere commitment to customer satisfaction. We are built to last and align ourselves with business partners that have like interests and goals. One such partnership is with Flyline Search Marketing. Below is a past press release that explains the history of partnership.
Press Release: April 7, 2018

Competition is one of the many hurdles that all companies are faced with. As a result, and to advertise Premier Landscaping Service, the owners of Pugh's Earthworks hired Flyline Search Marketing to deliver a comprehensive Internet Marketing program for the Earthworks organization. Further, the Pugh's have previous working experience with Flyline. Subsequently, they had Flyline Search Marketing create a new website for Rosie's Pest Control and approved a PPC program as well.

The first task they gave to Flyline was to create a new, fully responsive website for Pugh's Earthworks. Secondly, Flyline was assigned responsibility for managing social media, blogging and content and brand messaging for Earthworks. Flyline will also create a PPC program for Earthworks that will be strategically utilized.

Above all, Flyline Search Marketing has built an excellent reputation over the past 14 years they have been in existence. For example, they are known for delivering outstanding results, excellent customer service and program strategies that consistently meet and exceed objectives. Flyline is headquartered in Atlanta, Georgia and serves a nationwide client base.

Pugh's Earthworks Premier Landscaping Service

Similarly, Michael Pugh was quoted as saying, "Adding Flyline as a strategic partner for Pugh's Flowers, Rosie's Pest Control and Pugh's Earthworks, provides strategic advantages to the Pugh family."  Likewise, the owner of Flyline, Mark Lein, was quoted as saying, "We love partnering with great families like the Pugh's.  Most importantly, we always strive to align ourselves with high character organizations, such as the Pugh's and their family-owned businesses.  Above all, we consider it a huge blessing to have the privilege to serve such a wonderful family."
Pugh's Earthworks is a High-Quality Landscaping Company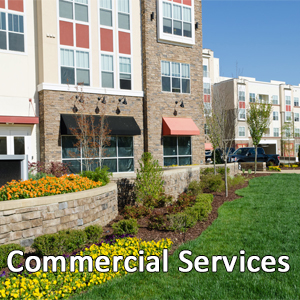 Pugh's Earthworks was built on a dream and a commitment to be the best Commercial Landscaping Business possible.  Mark Pugh started the lawn business in 1992 in a $500 truck with his phone number on it. Just 21 years later Pugh's Earthworks has expanded markets to include Nashville TN and Little Rock AR. We now operate 60 trucks, while still retaining the very first commercial account we ever contracted with.
That customer is Memphis Hunt and Polo Club. An experienced commercial landscaping company of over 200 employees, with certification and educational degrees in horticulture as well as years of experience, Pugh's Earthworks caters to the landscaping needs of different commercial businesses and industrial properties as well as HOA's common areas.
The management team consisting of Mark, Michael and Tim Pugh has created a company to be proud of. Their unwavering desire to please customers is always present. In addition, they continually stay up to date with all Commercial Landscaping trends and voraciously pursue every license and certification required. Not just to have the certificates but rather to continue having the knowledge to deliver a top-notch end product.
Pugh's Earthworks has grown rapidly over the past 30 years. In all that time and throughout all that growth, we have remained true to our motto, Big Company Strength, Small Company Values! Regardless of the size of the client we are working for, our staff will deliver the best possible service, while treating each client with the utmost of respect. In a word, "We Love Our Customers" and "We Appreciate the Opportunity to Serve."
We invite you to meet with us for a free consultation to see how we might serve you!
Pugh's Earthworks High-Quality Commercial Landscaping
Contact us today to find out what we can do for your commercial landscape!
Headquarters
Phone: (866) 207-4734