Pugh's Earthworks
In some parts of the US, this summer has brought more rain than normal and in other parts more drought than anticipated. Water is such a critical element for life and true for plants as well. However, water not applied in proper quantity or at the wrong time a day can often create more problems.
Hiring the professional and certified commercial landscape technicians at Pugh's Earthworks will ensure that your commercial property receives the exact formula of water application to maximize grow and overall health.
As the temperatures continue to soar, it's important to have a regular summer watering schedule for your lawn to ensure it can thrive and grow throughout the year. Here are some tips on how to water your lawn during the summer season:
You don't need to water your lawn every day in the summer despite thinking it will help in the hot weather. What happens is that the lawn gets over-watered and starts to die.
Get to know the soil properties of the area you live in. This tells you a lot about how to water your lawn in the summer and throughout the year. This is because water tends to penetrate soils differently. For example, it is more likely to penetrate sandy or loose soil than clay-based soil.  The water should penetrate six to eight inches below the ground surface.
Check your overall irrigation system for your lawn to identify any places where water is not regularly reaching that portion of your lawn. Any dry spots will tell you where you need to make changes to your irrigation.
Think about what type of grass you have in your lawn as this will also tell you more about how to water it. For example, Tall Fescue has a deep root system. This means it has the highest drought tolerance of all cool-season turf types. Then, Kentucky Bluegrass goes dormant during a drought. Warm-season grasses, which include Zoysia, St. Augustine, Bermuda, and Centipede, tend to thrive in warm conditions. They have a deep root system and require approximately 20% less water than cool-season lawn grasses.
The age of your lawn is also an important consideration for determining irrigation frequency. While all lawns need consistent moisture, you need to proceed with caution on newly-planted lawns. Do not rely on rainfall. Instead, you'll need to provide supplemental irrigation during the first year of growth to ensure it develops that deep root system.
Focus your watering times on early morning or late afternoon/evening when the sun is not scorching the grass or adding to the water evaporation.
As a commercial landscape and maintenance company that is focused on helping local businesses enjoy healthy, beautiful outdoor spaces, we are here to help with your lawn care needs. Contact us, Pugh's Earthworks today and we'll keep your lawn looking lush and green throughout all seasons.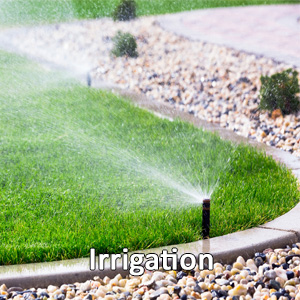 Pugh's Earthworks
Big Company Strength and Small Company Values!
Professional Landscaping & Lawn Maintenance Services
Pugh's Earthworks is one of the Mid South' s leading commercial landscape installation and maintenance companies. From its inception, our company has continued its commitment to quality, integrity and superior service. We provide the highest quality landscaping services and commercial grounds management for various commercial properties and HOA's common areas.
Mark Pugh started the lawn business in 1992 in a $500 truck with his phone number on it. Just 21 years later Pugh's Earthworks has expanded markets to include Nashville TN and Little Rock AR. We now operate 60 trucks, while still retaining the very first commercial account we ever contracted with.
That customer is Memphis Hunt and Polo Club. An experienced commercial landscaping company of over 200 employees, with certification and educational degrees in horticulture as well as years of experience, Pugh's Earthworks caters to the landscaping needs of different commercial businesses and industrial properties as well as HOA's common areas.
Pugh's Earthworks utilizes the services of Flyline Search Marketing to manage their online marketing and sales platform.  Flyline has worked with businesses throughout the United States and has produced tremendous sales growth. A great thing about Flyline is they bring a comprehensive approach to the table. They will help to develop lead streams while also reducing dependence on wire orders. They will manage social media, build brand recognition and enhance index information with the search engines.
One of the greatest things customers have expressed about Flyline Search Marketing is their humble, dedicated and customer first approach. As the CEO Mark Lein likes to say, "we always put the customer first".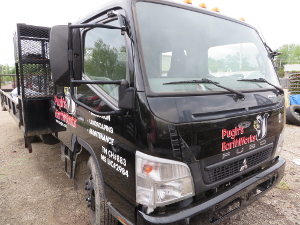 Pugh's Earthworks operates 5 landscape centers, in 3 states. 
Our headquarters is in Memphis, Tennessee. We also operate landscape offices in Nashville, Jackson TN, Southaven MS and Little Rock AR. Our firm provides monthly grounds maintenance services for commercial clients. If you are seeking assistance with Landscaping or Lawn Maintenance services, please give us a call or send us a message via the contact form below. We do offer FREE Estimates. 
Headquarters
Phone: (866) 207-4734
Email: info@pughsearthworks.com