Pugh's Earthworks
Big Company Strength and Small Company Values!
Pugh's Earthworks was originally started by Mark Pugh. Our firm has been in business since 1992. Over the past 25 years, we have grown rapidly. In all that time and throughout all that growth, we have remained true to our motto, Big Company Strength, Small Company Values! Regardless of the size of the client we are working for, our staff will deliver the best possible service, while treating each client with the utmost of respect. In a word, "We Love Our Customers" and "We Appreciate The Opportunity To Serve."
We are now one of the Mid South' s leading commercial landscape installation and maintenance companies. Pugh's Earthworks provides the highest quality landscaping services available. We are Memphis landscape maintenance experts. Our team is committed to acting with the utmost of integrity with our business operations and for clients and the communities we serve. Every job we do is backed by our 100% customer satisfaction guarantee.
Enjoy peaceful pathways professionally landscaped by Pugh's Earthworks!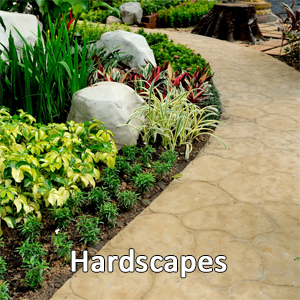 Pugh's Earthworks
Landscaping , Lawn Maintenance and Landscape Design
This broad sector of properties includes churches, hospitals, country clubs, colleges and government branches. Of the many Memphis commercial properties we've been proud to service for a decade or more, a large number of them are institutional facilities.
The key to our longevity: developing strong relationships, evolving with our clients' changing needs and helping them to continue to grow the value of the commercial properties they own, manage and occupy.
We provide landscape design and installation services, commercial landscape maintenance services and water management services for these institutional facilities to ensure they're running at peak performance at all times.
Pugh's Earthworks is a large landscape and lawn maintenance firm. We own and operate 5 landscape offices, located in Tennessee, Mississippi and Arkansas. Our firm has the precise equipment and personnel needed to deliver professional grounds maintenance services for all types of commercial customers. If you are seeking a professional firm to handle a landscape of lawn maintenance project, we encourage you to give us a call. We do offer FREE consultations and provide price estimates upon request.
We offer year-round maintenance of all grounds is done by professionals who have been working in cemeteries for years and use great care and attention to detail. Pest Control, inside and out, can also be handled by Pugh's Earthworks for hassle free property management.
We are one of the largest landscape design, installation and maintenance firms in the Mid South area. Our clients include some of the premier office buildings, hotels, hospitals, churches and cemeteries in the cities we operate. In addition to the commercial customers we serve, we also provide landscape services for Home Owners Associations (HOA's), Condo Owners Associations (COA's) and individual residential home owners as well. Our staff has years of experience and can handle projects of any size.
As part of our landscape design expertise, we have created many elegantly landscaped pathways  for commercial and residential clients. In addition to the aesthetic value a pathway creates, there other benefits that make pathways an important factor in landscaping.
For example a well designed and landscaped pathway creates a unified look and feel to the entire property. Whether a HOA, hospital, office complex or personal residence, a beautiful pathway can bring a sense of peace and serenity to those walking along it. In addition, I well designed pathway adds safety to the pathway. It can make it easier and safer to transport heavy materials, help people walk easier on steep terrains and teach children to stay on a safe pathway.
Pugh's Earthworks has talented and certified Landscaped Technicians that will design the exact pathway for your commercial or residential property.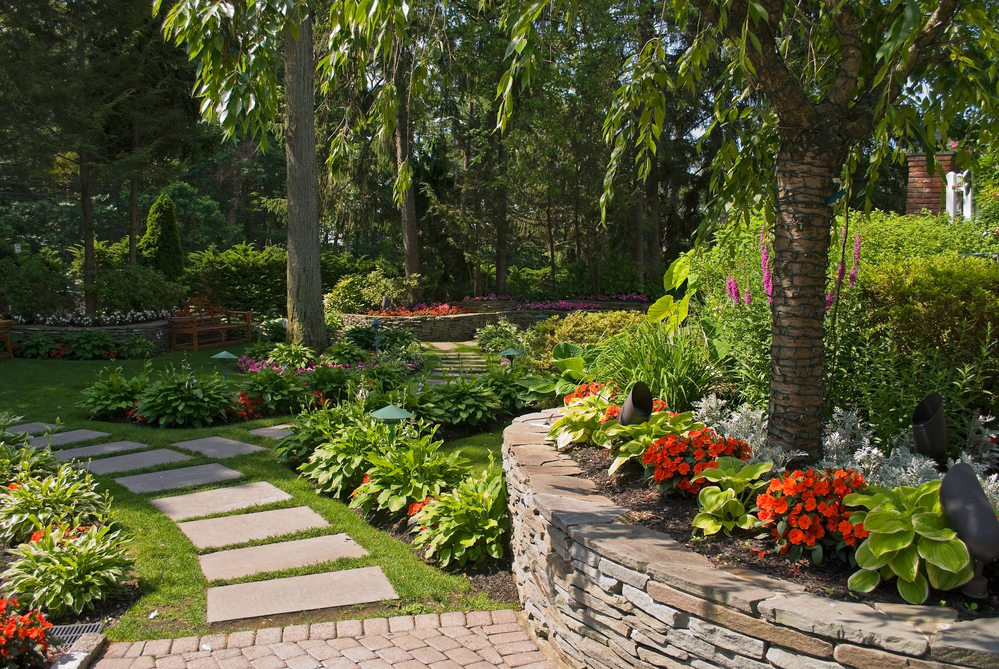 Lovely well designed garden pathway
Pugh's Earthworks has been providing commercial landscaping services since 1992. We specialize is landscape and lawn maintenance for commercial customers. Currently we serve more than 300 commercial clients. Our firm is one of the largest landscape and lawn maintenance firms in Memphis. We also operate similar operations in Nashville TN, Southaven MS, Jackson TN and Little Rock AR. Our award winning team services apartments, condominiums, shopping centers, office buildings and complexes, cemeteries, hospitals, hotels and motels and other commercial facilities.
The majority of our clients have opted into a comprehensive landscape and lawn maintenance program. Our programs can be tailored to meet the specific and unique needs to each property. They are affordable and ensure that the appearance of your property will always be fresh and beautiful.
Thank you for reading our blog. Please visit us and let Pugh's Earthworks handle all of your professional landscaping needs!