Pugh's Earthworks
Lawns are beautiful, but they can also be a pain to maintain. It is important to know when your lawn needs extra care, and that is where Lawn Inspection comes in. Pugh's Earthworks offers professional lawn inspection services to both commercial and residential clients in the metro Memphis area and the Mid-South. We will inspect your property and recommend what needs attention so you can make an informed decision about how best to treat your grassy areas.
Commercial Lawn Inspection
A commercial lawn inspection is a service that helps determine the health of your property's lawn. A licensed professional will inspect your property and provide recommendations on how to improve its appearance, including:
Preventing damage from pests and diseases
Improving soil quality and moisture retention
Increasing nutrient absorption
Improving the overall appearance of your lawn
Providing an analysis of your property's current condition.
Providing a customized maintenance plan to help you achieve the optimal health of your lawn.
Providing a detailed report, including aerial photos of your property
Providing a detailed maintenance plan, including a schedule of recommended treatments
Residential Lawn Inspection
A residential lawn inspection is an important part of ensuring your lawn is healthy and thriving. It can also help you identify any issues with your property before they become more serious, saving time and money in the long run.
The benefits of a residential lawn inspection include:
Knowing if there are any problems with your lawn before they become severe (and costly).
Preventing damage to existing plants or trees on your property caused by pests like weeds or insects, which could lead them to die off completely if left untreated for too long.
Ensuring that everything looks its best for guests who visit during parties or other events at home–and even just for everyday enjoyment!
Helping you to avoid injury by knowing if there are any hazards that could cause physical harm to you or your family members.
Making sure that your lawn is healthy enough to support a family pet, which can range from a small dog or cat up to an exotic animal like a horse or pony-
Benefits to Lawn Inspection
Reduce the risk of injury to your family and pets.
Reduce the risk of property damage.
Identify potential problems before they become a problem. This can help you make better financial decisions, such as purchasing insurance or making repairs before they are necessary, and it can also help prevent unnecessary expenses like lawn treatments that aren't needed at all (or are only partially effective).
A good lawn care service like Pugh's Earthworks, can help you keep your lawn healthy and attractive. It is also important to know how to take care of your lawn on your own, so that if you ever need to hire someone else for the job, you'll know what is expected of them.
Frequency of Lawn Inspection
The frequency of lawn inspections depends on the type of lawn. Lawns that are very dry, or have a lot of traffic, will need to be inspected more frequently than others. A professional should determine this based on their experience and knowledge. Inspect your lawn for any signs of disease or insect infestations. If you notice patches of dead grass, yellowing leaves, or unusual growths on the plants, you should call in a professional to inspect the problem. It is possible that these issues can be treated with pesticides or other products.
Best Lawn Inspection Services
Pugh's Earthworks is a certified lawn inspection company. We have been in business for over 30 years and offer full-service lawn care, including mowing, trimming and edging. Our goal is to provide you with the highest quality of service at an affordable price. We take pride in our workmanship and strive to make each customer happy with their final product by ensuring that they are fully satisfied with their investment into their property or home improvement project. Our focus is on providing a high quality of service and customer satisfaction. We offer a variety of services including mowing, edging, trimming, aeration and fertilization. Our goal is to provide you with the highest quality of workmanship at an affordable price.
The best way to ensure that you have a healthy, beautiful lawn is by hiring Pugh's Earthworks. We are a certified lawn inspection service and can help you achieve your goals. Pugh's Earthworks is the best in the business when it comes to commercial and residential lawn inspections in Memphis, Nashville, Little Rock, Southaven and Jackson TN. We have a team of experts that can help you with any questions and concerns you may have about your lawn. We will make sure that your property is well-maintained and fully compliant with all city ordinances and regulations.
Pugh's Earthworks has been providing commercial and residential lawn inspections in the Mid-South Region for many years. We are an experienced company that can help you achieve your goals. Our team is always ready to answer any questions or concerns you may have about your property. We will make sure that the lawn on your property is well-maintained and fully compliant with all city ordinances and regulations.
Conclusion
Lawn inspections are a great way to make sure your lawn is healthy and safe for you and your family. Lawn care companies can help you with regular maintenance, but if there are any issues with your grass, they will be able to find them before they get worse. Please call the professionals at Pugh's Earthworks today!
Pugh's Earthworks Offers Both Commercial and Residential Lawn Fertilization
The Pugh's family operates a number of businesses in the greater Memphis area. We operate Pugh's Flowers, Pugh's Earthworks, Rosies Pest Control, and now Pugh's Fertilization and Weed Control. The Pugh's name is arguably one of the most recognized and respected brands in the greater Memphis area. Our newest business, Pugh's Fertilization & Weed Control, provides lawn fertilization and weed control, for residential customers.
Memphis experiences all four seasons, Spring, Summer, Fall and Winter. To create and maintain the perfect lawn in Memphis requires consistent application of the right products, at the precise time they will generate the optimal value for the lawn. We have developed an annual lawn fertilization and weed control program that will create a gorgeous, deep green lawn. Early Spring is the perfect time to put down pre-emergent and fertilizer. An early feeding in the Spring ensures the grass is primed for maximum growth all summer long. Strong and healthy turf requires the proper blend of nutrients. We utilize the high-quality products, that are people and pet safe.
Pugh's offers annual lawn treatment programs. Our service area includes Arlington, Bartlett, Collierville, Germantown, Lakeland, Memphis, Millington, Oakland, Olive Branch, and Southaven, Mississippi. If you are ready to take your lawn to the next level, we recommend our premium service package. That package comes with a custom designed treatment program, specifically designed for you. We will send a service technician out once each month. They will inspect your lawn and provide a report to you with their findings and recommendations. Each season of the year will come with a specific course of turf treatments. Those treatments will include applications of pre-emergent, soil conditioners, fertilizers, and weed control products. If you are on our annual, once a month service plan, we will also provide an annual aeration of your lawn. This will occur in the Spring. We will also overseed the lawn, to ensure that the lawn is vibrant, thick and beautiful.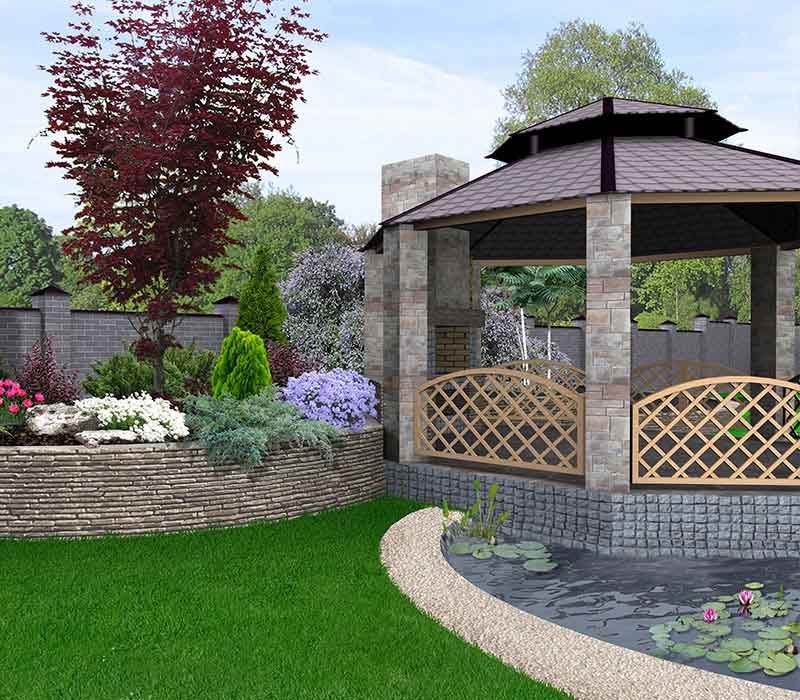 Pugh's Earthworks Lawn Services
Pugh's Earthworks
We operate 5 landscape centers, in 3 states.
Our headquarters is in Memphis, Tennessee. We also operate landscape offices in Nashville, Jackson TN, Southaven MS and Little Rock AR. Our firm provides monthly grounds maintenance services for commercial clients. If you are seeking assistance with Landscaping or Lawn Maintenance services, please give us a call or send us a message via the contact form below. We do offer FREE Estimates.
Headquarters
Phone: (866) 207-4734