Pugh's Earthworks
Landscape Design is an art that has been practiced by people for thousands of years. The earliest known depiction of landscape design was found on the walls of the tomb of Kha and Merit, two Egyptian nobles who lived about 3200 B.C. Landscape designers have since evolved from simply creating gardens to creating entire outdoor environments that enhance homes, businesses and other properties. Today's landscape designers are more than artists – they are problem solvers who draw upon their creative talents as well as their knowledge of science and technology to create beautiful outdoor areas with minimal environmental impact. Pugh's Earthworks is a commercial landscape design and installation company that has been in business since 1992. The commercial landscape design team at Pugh's Earthworks will create a unique design for your property that you can be proud of."
Commercial Landscape Design
A commercial landscape design is a plan for the use and maintenance of your property's landscaping. It can include everything from determining what plants are best suited for your climate and soil conditions, to deciding how much time you should spend on each area of the property.
The benefits of using a professional designer include:
A better look overall.
Most people have no idea how to create an aesthetically pleasing landscape design, but it doesn't take much time or effort to hire someone who does know what they're doing!
A good designer will also be able to provide recommendations on how often certain areas need watering/weeding/fertilizing based on their experience with similar projects in the past.
Pugh's Earthworks is a commercial landscape design and installation company and full-service company with a dedicated team of professionals, specializing in the design, construction and maintenance of outdoor spaces. Our extensive portfolio includes many different types of commercial landscapes such as parks, plazas, courtyards and more. Our goal is to help you create an environment that enhances your business image while providing a safe work environment for employees or customers alike by creating attractive areas for them to enjoy spending time outside. The commercial landscape design team at Pugh's Earthworks will create a unique design for your property that you can be proud of.
At Pugh's Earthworks, we will work with you to create the perfect design for your property. We understand that every business is different, so we aim to create a unique design that meets your needs and fits within your budget. We offer competitive rates and will work with you to find cost-effective solutions that fit into any budget.
Our Services Include:
Landscape Construction: Our highly skilled team can build the most beautiful outdoor spaces, including walkways, patios and decks. They'll also install hardscaping like retaining walls or stonewalls that will make your property stand out from the rest.
Hardscape Design & Installation: Whether it's a simple flowerbed or an elaborate water feature at your business location, we'll create something unique just for you!
Flower Bed Design & Installation: We use our expertise in horticulture to create stunning flowerbeds filled with plants that thrive on their own without much maintenance needed from you (or anyone else). You won't have to worry about dead plants because we'll make sure everything grows well together before installing them into place when needed so there aren't any gaps where weeds could take over later on down the road either."
Landscape Construction
Landscape construction is the process of building a landscape. It includes the design, planning and installation of the landscape. Landscaping is an art that uses plants, trees and shrubs to beautify your property and make it more attractive. A well-designed landscape can increase your property value by as much as 30%.
Hardscape Design & Installation
Hardscapes are decorative features that can be used to create a visual focal point or to provide an area for sitting and relaxing. Hardscapes can be made from natural materials such as stone, brick or concrete. These materials can come in different colors and textures which will make your space unique.
Flower Bed Design & Installation
Flower bed designs and installations can be an important part of your commercial landscape. The right flowers, plants and trees can add color and beauty to any area of your business property. We specialize in designing beautiful flowerbeds that will enhance the look of your property, while also providing an attractive space for employees to relax or customers to enjoy during breaks.
We offer our services for all types of businesses including restaurants, retail stores and offices. We have experience designing flowerbeds for properties with various layouts so no matter what type of location you have we can create something unique just for you!
– Retaining Wall & Stonewall Construction
At Pugh's Earthworks, we are a commercial landscape design and installation company. We have been in business since 1992, and our goal is to create a unique design for your property that will make it stand out from the rest!
Our services include:
Retaining Wall & Stonewall Construction
Lawn Aeration & Overseeding Services
Patio Design & Installation
For many years, Pugh's Earthworks has been a leader in the commercial landscape industry. Our reputation for excellence and commitment to customer satisfaction has made us one of the most sought-after landscape design firms in the country.
Our team of highly skilled professionals can help you with your commercial landscape design and installation needs:
Landscape Design – From simple walkways to elaborate gardens, we'll create a space that reflects your unique personality while reflecting your clients' needs as well.
Landscape Maintenance – Whether it's mowing grass or planting flowers, our team will keep up with regular maintenance so that you don't have to worry about anything except running your business!
Conclusion
Landscaping is an important part of any business, and it's one that you should take seriously. If you're looking for help with your landscaping needs, contact us today!
Our Quality Assurance Guarantee
Pugh's Earthworks offers an excellent quality assurance program. We are licensed and insured and stand behind all of the work that we perform with our quality assurance guarantee.
Quality is everyone's responsibility.
Quality is conformance to the customer's requirements.
We believe every job can be improved.
Every idea is treated with the utmost respect.
We realize that improvement must be an on-the-job process.
QUALITY POLICY
It is the goal of Pugh's Earthworks to provide our customers, both internal and external, with services, which meet or exceed their expectations.
We recognize that one of the most important assets we possess, enabling us to achieve this goal, is our professional staff. We strongly encourage all of our people to take the pride of ownership in all the work they do.
To this end we commit ourselves to strive in all we do for total customer satisfaction.
TOTAL CUSTOMER SATISFACTION
Management guarantees that ongoing support of these goals is our highest priority. We must never lose sight that customer satisfaction is a direct measure of our performance.
Working together as a team, making use of all our talents and expertise, we will accomplish our objective.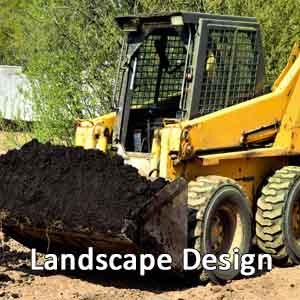 Pugh's Earthworks
We operate 5 landscape centers, in 3 states.
Our headquarters is in Memphis, Tennessee. We also operate landscape offices in Nashville, Jackson TN, Southaven MS and Little Rock AR. Our firm provides monthly grounds maintenance services for commercial clients. If you are seeking assistance with Landscaping or Lawn Maintenance services, please give us a call or send us a message via the contact form below. We do offer FREE Estimates.
Headquarters
Phone: (866) 207-4734
Email: info@pughsearthworks.com