Pugh's Earthworks
The increased demand for energy efficient mowers and also the convenience of robotic mowers will continue to cause Commercial Landscaping Companies like Pugh's Earthworks Commercial Landscaping to evaluate the deployment of this technology. We are a premiere, trusted and highly sought-after company with our main headquarters located in Memphis Tennessee. We also have satellite offices to serve Nashville and Jackson TN, Southaven MS, and Littlerock AR.
In today's world, Robotics, Electric Vehicles and all sources of Green Energy seem to be the talk of the town. It makes one ponder the future of Commercial Landscaping and the use of Robotics. Fortunately, there is plenty of data available on this topic. The Global Industry for the sale of Commercial Landscaping mowers and other equipment is several billion dollars and expected to grow.
On average, studies show that most commercial landscaping companies generate 45% of their revenue from basic lawn mowing services. And while the majority of the sales of mowing equipment is still for gasoline powered, there is a growing demand for more high-tech equipment. So high tech that some robotic lawn mowers have Wi Fi, Blue Tooth and cellular circuitry which enables the mower to be controlled by smart phone. The commercial landscaping market is made up largely from educational institutions, hotels, hospitals, Cemetaries etc. The Pugh's Earthworks portfolio of industries includes, Apartments, Cemetaries, COA, Hotel, Industrial, Institutional and Retail.
Pugh's Earthworks Commercial Landscaping
We are one of the Mid-South' s leading commercial landscape installation and maintenance companies. From its inception, our company has continued its commitment to quality, integrity and superior service. We provide the highest quality landscaping services and commercial grounds management for various commercial properties and HOA's common areas.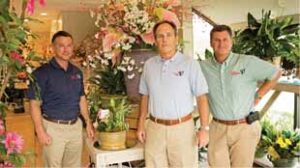 Mark Pugh started the lawn business in 1992 in a $500 truck with his phone number on it. Just 21 years later Pugh's Earthworks has expanded markets to include Nashville TN and Little Rock AR. We now operate 60 trucks, while still retaining the very first commercial account we ever contracted with. That customer is Memphis Hunt and Polo Club. An experienced commercial landscaping company of over 200 employees, with certification and educational degrees in horticulture as well as years of experience, Pugh's Earthworks caters to the landscaping needs of different commercial businesses and industrial properties as well as HOA's common areas.
Pugh's Earthworks Commercial Landscaping
Our Mission Statement:
We strive in all we do, to achieve total customer satisfaction. Our team works to not only meet, but to exceed the expectations of those we serve.
Pugh's Earthworks Commercial Landscaping
Credentials, Certifications, Licenses Credentials/Affiliations/Degrees, Certifications
The Pugh's Earthworks team has all the proper credentials, degrees and certifications necessary to deliver top quality landscape and lawn maintenance design, installation and maintenance services. Our team is experienced, highly skilled. The all operate with a customer first attitude. Customers can rest assured that our management and technology team stays up with all current trends in the Commercial Landscaping Industry. We also meticulously train and retrain our staff for not only proper equipment safety and procedures but equally important how to deliver the very best customer service experience.
Our firm is one of the largest landscape and lawn maintenance companies in Tennessee. We have all the right equipment to handle commercial landscape and lawn maintenance projects. Our client base includes hotels, motels, business complexes, retail shopping centers, hospitals, schools, apartments, condominiums and other commercial accounts.
Tennessee Department of Agriculture Chartered/Licensed
Mississippi Bureau of Plant Industry licensed
Arkansas State Plant Board Licensed
Master of Business Administration
Bachelor's of Science in Agronomy
Bachelor's in landscape Contracting Management
Associates of Applied Science in Landscape Management
Associates of Applied Science in Turf Grass Management
Dynascape Certified
Planet Professional Network
Landscape Industry Certified
Testimonial
"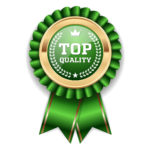 Please consider this letter of correspondence as a testimonial to the outstanding work your crew continues to perform on our property.
"When I met with you last week during your scheduled 'walk over' with me, I explained then how even the tenants have commented about the face lift that has transpired since Pugh's has taken over the maintenance of this property. Some of the tenants have even written very positive comments that have accompanied their rent payments. Now that's strong, especially when some of the tenants find mostly minor things to complain about.
"Since Pugh's Earthworks has been servicing our property, we have actually been able to see an increase in prospective resident inquiries and I personally think our resident retention has even improved as a direct reflection of the cosmetic appearance of this large apartment community.
"Thanks for your deliberate attempts to assure customer satisfaction. Little Rock has needed this kind of professional approach in landscaping for a long time and we're glad you are here!
Clara Stankevitz, Community Director
Westside Creek Apartments, Little Rock AR
Pugh's Earthworks
Phone: (866) 207-4734
Email: info@pughsearthworks.com