Pugh's Earthworks
Pugh's Earthworks is a family owned and operated company dedicated to providing the most Professional Landscape Services in the Mid-South. Pugh's Earthworks has been serving the Memphis area for over 40 years. Our team is made up of extremely skilled individuals, who strive to make your business look its best. Our team consists of trained horticulturalists, designers and technicians. All employees are trained in safe working practices and are licensed and certified. At Pugh's Earthworks, we treat your yard just like our own! We install the highest quality plants at fair prices. When you choose Pugh's Earthworks, you can be assured that you will receive the very best in service by our knowledgeable staff before and after your project has been completed. We also offer maintenance contracts on all installations we perform as well as existing commercial landscapes. Whether you have a small flower bed or acreage of grounds to maintain, our professional staff will take care of your property with pride. Our goal is to provide you with a yard that is healthy, attractive, easy to maintain, great for year-round use and adds value to your property."
Commercial maintenance and design
We provide maintenance and design for commercial properties. We treat your property just like our own! We provide a wide range of landscape design, installation and maintenance services for both residential and commercial properties. Our team of horticulturalists, designers and technicians will work with you to create an outdoor space that complements your style and budget. Our highly trained staff uses the latest technology in their field to ensure that your project is completed on time, on budget and to industry standards. Our goal is to make sure that every client walks away with a beautiful new landscape that they can enjoy for years to come!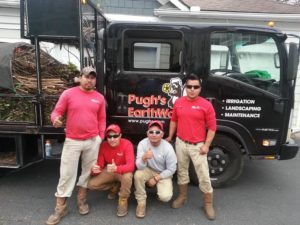 The most professional landscape services in the Mid-South
Pugh's Earthworks has been a trusted name in the industry for over 40 years. We are a family owned and operated business that is dedicated to providing you with professional landscaping service at an affordable price. Knowing that you have many options when it comes to choosing your Mid-South landscaping company, we want to make sure that you know we are among the best commercial landscape contractors available today. When you work with Pugh's Earthworks, you can always count on us to provide quality service and expertise at every step of the way. We'll listen carefully to your needs and goals when designing your new landscape design or revising an existing one; then we'll create a plan based on those factors while also taking into consideration any feedback from our clients during this process so we can ensure complete satisfaction throughout all stages of work being done by Pugh's Earthworks professionals.
Licensed and Certified
All of our employees are trained in safe working practices and are licensed or certified by the State Worker's Compensation Board or Tennessee Department of Health – Division of Occupational Safety & Health (TDOHS). We are committed to providing you with unmatched customer service in both residential and commercial landscape design, installation, and maintenance. We are a family owned and operated company that strives to make your business look its best. We don't just provide landscape maintenance; we offer full-service landscaping services at competitive rates.
Pugh's Earthworks Primary Services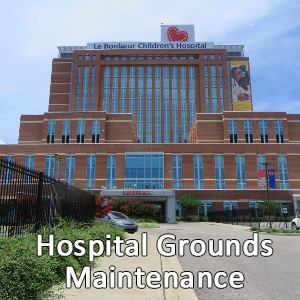 Our primary focus is commercial landscaping and commercial lawn maintenance. We provide landscape services and monthly lawn maintenance programs for large office buildings, apartments, condominiums, retail shopping centers, hospitals and cemeteries. Our landscape services include things like, pruning, flower bed design and flower installation, site cleanup, debris removal, mulch, snow and ice removal, property enhancements and upgrades. Pugh's Earthworks is fully licensed and insured. We are committed to exceeding our clients' expectations. We understand you have made significant investments in your properties, and we strive to make them look their best.
Landscaping Services & Monthly Lawn Maintenance Programs for Commercial Clients
We offer affordable monthly lawn maintenance programs. These maintenance programs are available for large office buildings, retail facilities, small office environments, condominiums, apartments, cemeteries, hospitals and more.
Other Services We Offer
In addition to commercial landscaping and monthly lawn maintenance programs, we also provide many other services. Our expert staff can redesign your entire landscape. We create some of the most incredible outdoor environments you have ever seen. From landscape bed design to plant and flower installation and maintenance, Pugh's Earthworks is the firm who can handle all your landscape and maintenance needs. Our firm employs a professional team who can handle landscape and lawn maintenance projects of any size.
Pugh's Earthworks
We operate 5 landscape centers, in 3 states.
Our headquarters is in Memphis, Tennessee. We also operate landscape offices in Nashville, Jackson TN, Southaven MS and Little Rock AR. Our firm provides monthly grounds maintenance services for commercial clients. If you are seeking assistance with Landscaping or Lawn Maintenance services, please give us a call or send us a message. We do offer FREE Estimates.
Headquarters
Phone: (866) 207-4734
Email: info@pughsearthworks.com