Pugh's Earthworks
Pugh's Earthworks provides Commercial Landscape Design and Maintenance to many businesses in the Mid-South. Our home office is located in Memphis, but we also have offices in Nashville, Jackson TN, Littlerock and Southaven MS. The certified landscape technicians at Pugh's Earthworks are skilled at all aspects of commercial landscaping service. One very important area is the design and build out of Hardscapes.
The popularity for hardscapes has grown over the years due to the many benefits a property can receive from a well-designed and completed hardscape project. Pugh's Earthworks keeps up with all growing trends and delivers the best service to all of our customers in the five major markets we serve and surrounding areas. The presence of well-designed Hardscaping is critical to any commercial property.  Below are some things to consider as you evaluate modifications to existing or designing new hardscaping.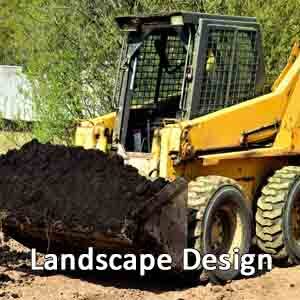 Aesthetics – When clients, employees and vendors visit your commercial property, the presence of beautifully designed, installed and maintained hardscape will add definition and a sense of organization to the property. Hardscapes act as a frame to accent the colorful flower beds and decorative trees that you have selected to display. Typically, the most practical and durable hardscapes are built from heavy materials such as concrete, stone and wood. In addition to the appearance, these beautiful landscapes can be an outdoor oasis of sorts allowing employees to take a lunch break outdoors and perhaps take a brief walk around the property. If the property is a cemetery, hotel, hospital or retail shopping center, the same benefits will exist for customers or hospital patients. Pugh's Earthworks services these types of businesses.
Safety – The best design of a hardscape will be well thought out in terms of the safety it provides to pedestrians. The Pugh's Earthworks technicians will carefully draft and review with our Commercial Property client what we feel makes the most practical sense for your property. Realizing that many people from employees, customers, vendors, delivery trucks etc.  will be traversing the property, we want to create a safe environment.
Increase Property Value – Protecting and increasing the real estate value of a commercial property is always a major goal. Pugh's Earthworks knows this and therefore in the materials we use to create lovely hardscapes, we are careful to select good quality materials that also provide functionality. For example, we can construct natural brick, stone, interlocking pavers, flagstone cement, foot paths, and sidewalks. Then for purposes of preventing ground erosion and water conservation, we build retaining walls made of stacked stone, brick, or other materials. We also can turn these retaining walls into a natural seating area if our customer desires. Adding outdoor fireplaces is also a great feature. These allow people to enjoy the outdoors during the winter months.
Pugh's Earthworks Designs Hardscapes, Stone Steppers and More
Frequently Asked Questions and Answers about Installation
Q: What should a good landscape design include?
A: The winter months are a good time to work on a landscape design, whether you are dealing with new property void of any plantings or renovating an older landscape. Many people think about design as simply "plants" or "plant placement," which is not a good approach. Rather, think about design as creating outdoor "rooms" that are functional, aesthetic, livable, and maintainable. Rooms are the space created among various landscape objects, whether plants, fences, ponds, patios, etc. Various furnishings fill these outdoor rooms and activities take place in these rooms, just as rooms function in your home. Many landscapes are organized such that there is no reason to go outside and enjoy outdoor spaces; developing functional rooms will enable you to do so.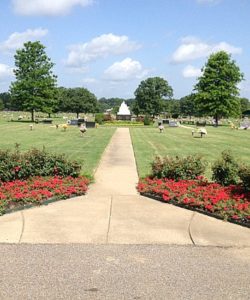 Pugh's Earthworks is dedicated to top quality not only in the services they provide but also in the strategic partners they select. Suppliers of design materials, equipment and even advertising are carefully thought out to make sure their partners share the quality vision. One example is Flyline Search Marketing.
This is a family-owned company with over 15 years of delivering great results and customer service to their customers. Pugh's Earthworks management hired Flyline Search Marketing several years ago to manage their online marketing and sales platform. In addition, the Flyline team manages the website ensuring it is updated with product displays and ease of navigation is solid.  Flyline has worked with companies throughout the United States and produced tremendous sales growth.
Another great thing about Flyline is they bring a comprehensive approach to the table. They will help to develop lead streams while also reducing dependence on wire orders. They will manage social media, build brand recognition and enhance index information with the search engines. One of the greatest things customers have expressed about Flyline Search Marketing is their humble, dedicated and customer first approach. As the CEO Mark Lein likes to say, "we always put the customer first".
Nashville Landscape Maintenance, Nashville Lawn Maintenance Nashville Landscape Maintenance Office
Pugh's Earthworks Nashville
2312 Winford Avenue
Nashville, TN 37211
Phone: (615) 251-1700