Pugh's Earthworks
Pugh's Earthworks services many commercial landscaping clients in the mid-south. We are a Certified Commercial Landscaping Company that offers the best year-round services. The major markets we serve are Memphis, Nashville, Jackson TN, Littlerock and Southaven MS. This is the perfect time of year to have our landscape technicians spruce up your commercial property for the winter ahead.
The leaves are dropping, grass is going dormant, and flowers are starting to wither. Preparing your commercial lawn and surrounding areas for winter, including flower beds, trees, and shrubs, is a critical strategy for maintaining beautiful landscapes throughout the year. So, there is much to get done in the fall season to prepare for that. Plants and seedlings need to be mulched while lawns need to be cleared of all the falling leaves. Plus, with winds and the start of rain, there is debris that should be removed plus trees and shrubs have to be pruned to get rid of any dead wood. This is also the time to winterize your commercial irrigation system to protect it from the cold elements.
Certified Commercial Landscaping Company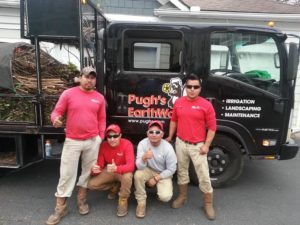 There are numerous actions that the Pugh's Earthworks team will take to ensure that your property looks clean and organized during the winter.  Below are some of the things we will address for you so that you can rest easy and know your property is well prepared. We know you want to keep your commercial lawn and surroundings looking beautiful throughout the season and into winter:
Deadhead flowering plants because this will help keep them healthy.
Remove all weeds and debris in the area regularly. This may be something that has to be done more frequently until the trees have shed all their leaves. Debris that also needs to be cleared includes branches and other items that get blown around during this season.
Prune plants to create a tidy landscape and sense of order to your commercial surroundings. This also keeps the plants healthy, so they are ready to re-grow in the spring season.
Pull all weeds that tend to make your landscape look messy and block your flowers and ornamental plants from putting on a spectacular display.
Regularly check for insect damage so that no infestations get out of control.
Edge and trim grass areas and mow at a height that keeps it all looking consistent. This regular mowing throughout the fall season will also help strengthen the roots and provide a way for new growth in the spring.
Taking care of commercial lawn and surroundings requires a lot of time, which you may not have. Yet, you want your office building, apartment complex, or other commercial structure to look pleasing to the eye as well as neat and tidy. After all, it reflects on your business and impacts those that visit or use these commercial areas on a daily basis.
Contact us now to get started with our commercial lawn service for the fall and every season!
Pugh's Earthworks
Certified Commercial Landscaping Company
Built with hard work and a solid Mission Statement
Welcome to the Pugh's Earthworks website. We are one of the Mid-South' s leading commercial landscape installation and maintenance companies. From its inception, our company has continued its commitment to quality, integrity and superior service. We provide the highest quality landscaping services and commercial grounds management for various commercial properties and HOA's common areas.
Mark Pugh started the lawn business in 1992 in a $500 truck with his phone number on it. Just 21 years later Pugh's Earthworks has expanded markets to include Nashville TN and Little Rock AR. We now operate 60 trucks, while still retaining the very first commercial account we ever contracted with. That customer is Memphis Hunt and Polo Club. An experienced commercial landscaping company of over 200 employees, with certification and educational degrees in horticulture as well as years of experience, Pugh's Earthworks caters to the landscaping needs of different commercial businesses and industrial properties as well as HOA's common areas.
Our Mission Statement:
We strive in all we do, to achieve total customer satisfaction. Our team works to not only meet, but to exceed the expectations of those we serve.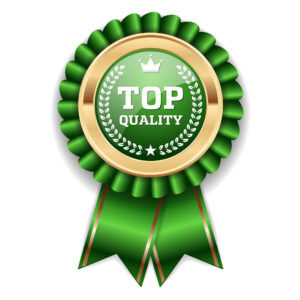 Pugh's Earthworks offers an excellent quality assurance program. We are licensed and insured and stand behind all of the work that we perform with our quality assurance guarantee.
Quality is everyone's responsibility.
Quality is conformance to the customer's requirements.
We believe every job can be improved.
Every idea is treated with the utmost respect.
We realize that improvement must be an on-the-job process.
QUALITY POLICY
It is the goal of Pugh's Earthworks to provide our customers, both internal and external, with services, which meet or exceed their expectations.
We recognize that one of the most important assets we possess, enabling us to achieve this goal, is our professional staff. We strongly encourage all of our people to take the pride of ownership in all the work they do.
To this end we commit ourselves to strive in all we do for total customer satisfaction.
TOTAL CUSTOMER SATISFACTION
Management guarantees that ongoing support of these goals is our highest priority. We must never lose sight that customer satisfaction is a direct measure of our performance.
Working together as a team, making use of all our talents and expertise, we will accomplish our objective.
Phone: (866) 207-4734
Email: info@pughsearthworks.com