Pugh's Earthworks
Big Company Strength and Small Company Values!
Professional Landscaping & Lawn Maintenance Services
We are one of the Mid South' s leading commercial landscape installation and maintenance companies. From its inception, our company has continued its commitment to quality, integrity and superior service. We provide the highest quality landscaping services and commercial grounds management for various commercial properties and HOA's common areas.
Mark Pugh started the lawn business in 1992 in a $500 truck with his phone number on it. Just 21 years later Pugh's Earthworks has expanded markets to include Nashville TN and Little Rock AR. We now operate 60 trucks, while still retaining the very first commercial account we ever contracted with. That customer is Memphis Hunt and Polo Club. An experienced commercial landscaping company of over 200 employees, with certification and educational degrees in horticulture as well as years of experience, Pugh's Earthworks caters to the landscaping needs of different commercial businesses and industrial properties as well as HOA's common areas.
Pugh's Earthworks utilizes the services of Flyline Search Marketing to manage their online marketing and sales platform.  Flyline has worked with businesses throughout the United States and has produced tremendous sales growth. A great thing about Flyline is they bring a comprehensive approach to the table. They will help to develop lead streams while also reducing dependence on wire orders. They will manage social media, build brand recognition and enhance index information with the search engines.
One of the greatest things customers have expressed about Flyline Search Marketing is their humble, dedicated and customer first approach. As the CEO Mark Lein likes to say, "we always put the customer first".
Pugh's Earthworks does its part for water conservation!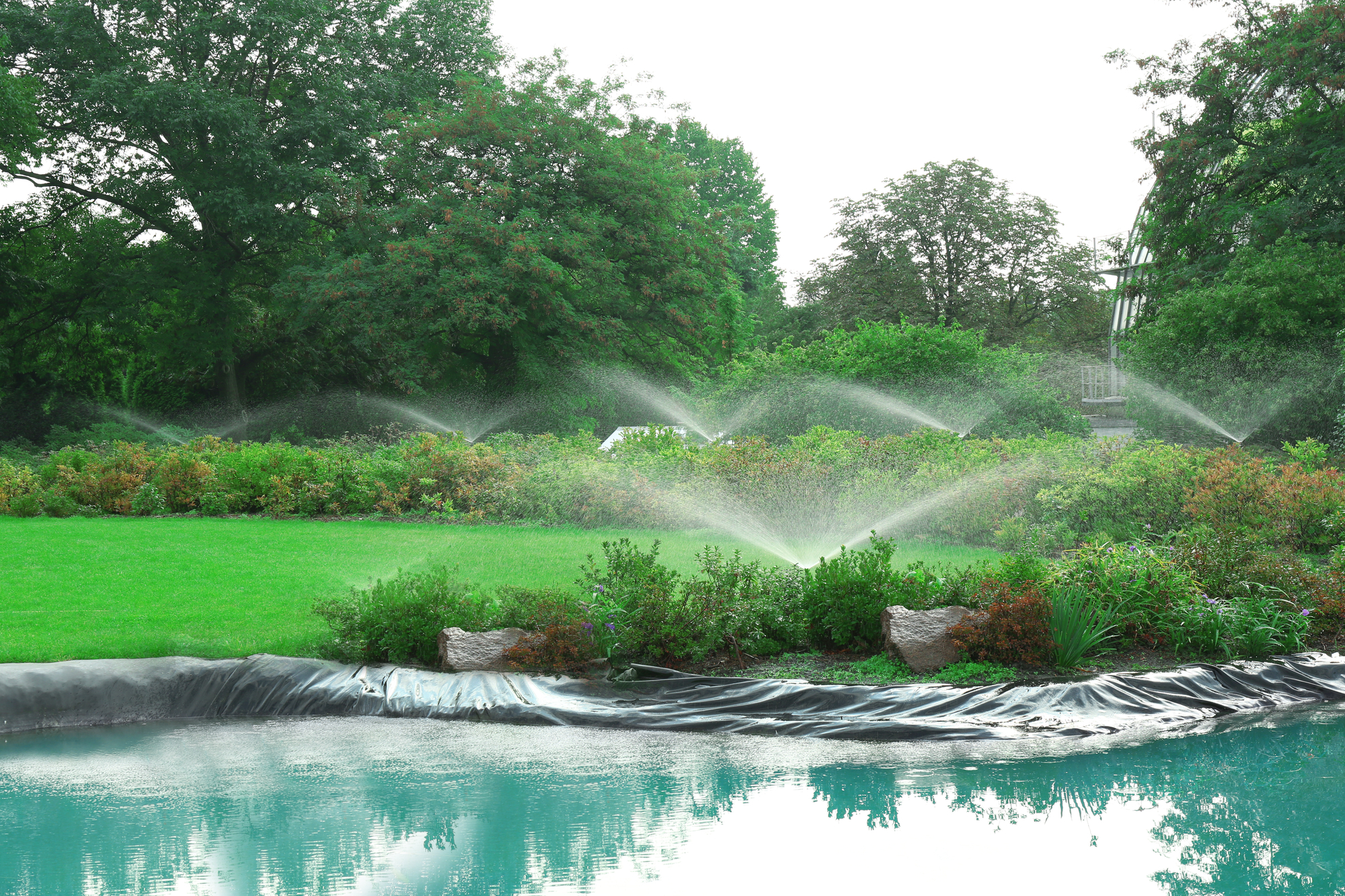 Pugh's Earthworks Irrigation System
Water Conservation
Pugh's Earthworks is very focused on the need for water conversation. Throughout our landscape design process, we use techniques for irrigation, plant use and chemical application that are good for the environment. We have studied the science of conservation and obtained the licenses and certifications necessary to be specialists in the landscaping industry. We also subscribe to many industry trade journals to keep us updated on what is happening in the world of landscape design and conservation.
One such trade magazine is Lawn and Landscape Magazine in which the Pugh's Earthworks success story was featured. The August 2017 edition of Lawn and Landscape Magazine featured Pugh's Earthworks and the transition from brothers to business partners.  Read more here: http://magazine.lawnandlandscape.com/article/august-2017/brotherly-love.aspx
Also in a fairly recent publication, the issue of water conservation and drought was explored. A very good article addressing this was written by Dr. Melinda Knuth, "Future water availability could change the American landscape. "Melinda Knuth, PhD Texas A&M   
Drought perception
The public tends to have a skewed perception of drought and Knuth's research shows that people often perceive a drought when there actually isn't one occurring. Consequently, the team found that attitudes toward water conservation between those who correctly perceive they are in a drought differs from those who correctly perceive they're not in a drought.
Therefore, the industry must also tout the benefits of low water-use plants in the landscape, not only to conserve water, but to encourage plant sales in times of adequate and low-water periods. "People don't buy attributes, they buy benefits," she says. "Explain the benefits of a low water-use plant and the benefits of saving water at the production level and the landscape level. Consumers will be interested and eager to learn, and this could be your competitive advantage."
The use of water-conserving plants has been promoted as a water conservation strategy for homeowners. A better understanding of consumer perceptions of water source and landscape plant water use "would help plant sellers and policymakers know what consumers are currently thinking and what motivates their water-use behavior before additional reductions in water use change the industry in unintended ways," Knuth and her team writes in their research article.
All interested parties, including the green industry, need to be aware of why consumers may not understand the drought situation, she explains. For instance, there are unconsciously aware consumers who may simply need to hear about drought conditions and water conservation benefits and regulations. Or the consciously aware may be sensitive to education and signage and take the appropriate action.
This study revealed that water source in production and water use needs in the landscape are relatively similar to plant price in terms of relative importance to the consumer. Therefore, efforts to communicate water source and water needs may be favorably received by consumers. Previous research has found that consumers are willing to purchase and, in some cases, pay a premium for products and services that enhance their quality of life, including environmental well-being.
"This research is important because drought is far-reaching and non-selective, making water conservation crucial," Knuth says.
When you are in need of a landscape design and maintenance company for your commercial property, Pugh's Earthworks is the right choice.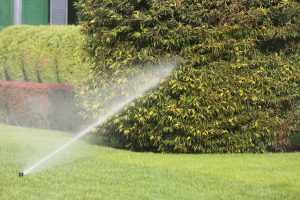 Pugh's Sprinkler Installation
Pugh's Earthworks has been providing commercial landscaping services since 1992. We specialize is landscape and lawn maintenance for commercial customers. Currently we serve more than 300 commercial clients. Our firm is one of the largest landscape and lawn maintenance firms in Memphis. We also operate similar operations in Nashville TN, Southaven MS, Jackson TN and Little Rock AR. Our award winning team services apartments, condominiums, shopping centers, office buildings and complexes, cemeteries, hospitals, hotels and motels and other commercial facilities.
The majority of our clients have opted into a comprehensive landscape and lawn maintenance program. Our programs can be tailored to meet the specific and unique needs to each property. They are affordable and ensure that the appearance of your property will always be fresh and beautiful.
Pugh's Earthworks would be be honored to earn your permanent business for your commercial landscaped design and ongoing seasonal maintenance. We invest in our people and our reputation for making our customer's needs the top priority.