Pugh's Earthworks
Big Company Strength and Small Company Values!
Pugh's Earthworks was originally started by Mark Pugh. Our firm has been in business since 1992. Over the past 25 years, we have grown rapidly. In all that time and throughout all that growth, we have remained true to our motto, Big Company Strength, Small Company Values! Regardless of the size of the client we are working for, our staff will deliver the best possible service, while treating each client with the utmost of respect. In a word, "We Love Our Customers" and "We Appreciate The Opportunity To Serve."
We are now one of the Mid South' s leading commercial landscape installation and maintenance companies. Pugh's Earthworks provides the highest quality landscaping services available. We are Memphis landscape maintenance experts. Our team is committed to acting with the utmost of integrity with our business operations and for clients and the communities we serve. Every job we do is backed by our 100% customer satisfaction guarantee.
Pugh's Earthworks is Chartered and Licensed with the Tennessee Department of Agriculture!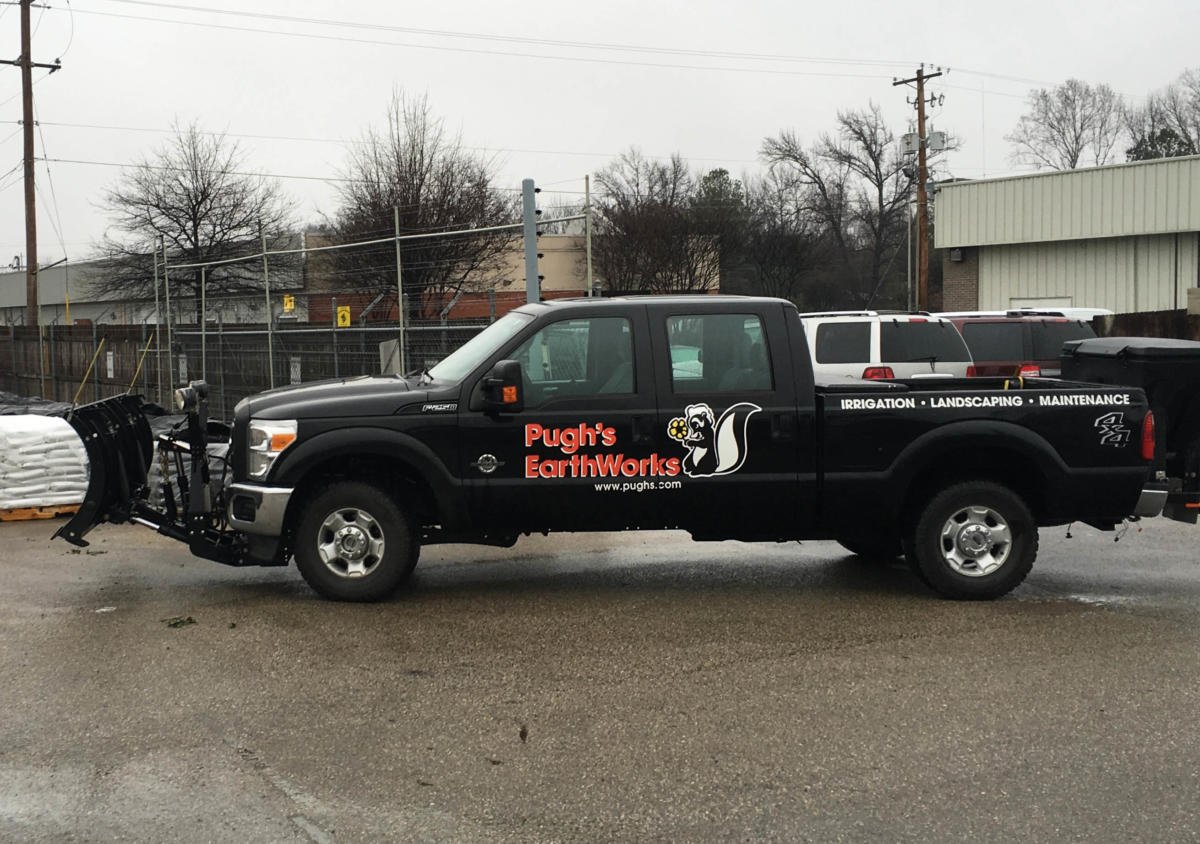 Pugh's Earthworks
Pugh's Earthworks closely aligns with the states in which we do business. For example in the state of Tennessee we have obtained the charter and license to operate as a landscaping company. Maintaining these credentials is an ongoing educational process which our team gladly and proudly adheres to. Below is information from the state of Tennessee Department of Agriculture website that details individual and corporate responsibilities and actions required to obtain and maintain these important credentials.
Tennessee Department of Agriculture Charter and License
The license examination fee is $150, and application must be made by the 10th of the month that precedes the month of exam. License applicants must be commercially certified prior to the examination date. Applicants, with the exception of the AGE category, must qualify for the examination by one of three ways:
have two years verifiable experience working under a licensee in that category, or
have a four-year college degree with major studies in a related field, or
hold a similar license in another state.
License examinations are only offered in Nashville in the months of January, April, July, and October. The examination consists of two parts, the first in a multiple-choice written format. The second part involves specimen identification. A score of 70 percent is considered passing for each part. Failure on either part requires reexamination on both parts. Test results are made available on the same day at the testing site, and examinants with a passing score can apply for a license immediately. A pro-rated fee is required of $20 per license category per year.
Licensees are held accountable for all pesticide applications and required pesticide recordkeeping. Licensees are expected to work full-time at the chartered firm, but are not required to be on-site at each application. However, at least one commercially certified person is required to be on site at each application.
TAPA also requires the licensed supervision of pesticide applications inside certain commercial and public buildings. These include:
Apartments. (Tenants may apply pesticides inside their own unit.)
Lodging facilities, such as hotels, motels, nursing homes, hospitals, dormitories, prisons
Commercial food processing facilities
Restaurants
Schools, except those that primarily provide religious instruction or those that have ten or fewer students
In these situations, pesticide applications must be performed by a chartered firm unless a licensee is employed by the facility. With rare exception, the license category required for application within the above listed facilities is the GRC. Pesticide applications must be performed by a chartered firm unless a licensee is employed by the facility. In this instance, a charter by the facility is not required. Any technician working under the licensee is required to be commercially certified in the corresponding category.
Commercial Certification
Commercial certification is a lower level of testing in Tennessee, and fulfills two purposes:
it meets the requirements of FIFRA and TIFRA for the sale and use of non-agricultural and agricultural (except as defined for private applicators) restricted-use pesticides, and
it is the means for testing for pest control technicians and solicitors working under a licensed applicator.
Certification exams are offered at various locations across the state.  Contact the Department at (615) 837-5148 or (615) 837-5404 for additional information.  The fee is $25 for each exam, and payment by check, money order, cashier's check or credit card must be included with Commercial Certification Exam Application. Payment is not accepted on site at the testing locations. The commercial certification exam incorporates the previously separate CORE exam materials. It is recommended that applicants order the CORE study material in addition to the category specific study manual.
To maintain commercial certification, continuing education credits, commonly known as "points," must be earned by attending approved training sessions during the certification period. Sessions can include in-house meetings, trade association events, Extension Service meetings and others. The number of points required varies by category and the date certification is earned. Contact the Department at (615) 837-5148 or (615) 837-5404 for more information.
Study materials for both certification and license exams are available from the University of Tennessee in Knoxville for nominal fees. The certification materials are designed to walk applicants through the exam, whereas the license materials are designed to merely be a supplement to your experience and education. Order forms are available from the University and the Department.
Tennessee reciprocates in honoring current commercial certification by other states with whom they have an agreement. Tennessee does not reciprocate in regard to licenses.
Any non-licensed technician or solicitor working for a chartered firm is registered as a solicitor/technician. The fee is pro-rated on a quarterly basis and equates to $20 per year. Please contact the Department for exact fee and expiration date information.
When seeking the landscaping services of any company, it is important to look for a company that has the official credentials. Pugh's Earthworks is serious about maintaining these credentials in that states in which we operate.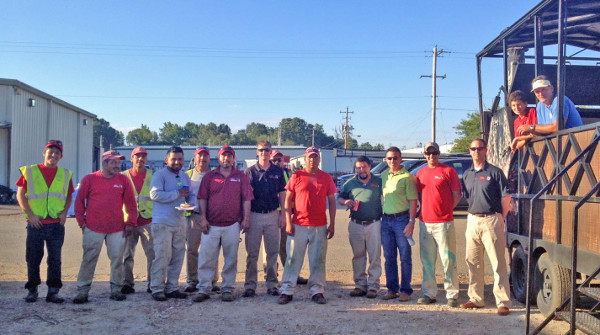 Pugh's Earthworks Team
Pugh's Earthworks has been providing commercial landscaping services since 1992. We specialize is landscape and lawn maintenance for commercial customers. Currently we serve more than 300 commercial clients. Our firm is one of the largest landscape and lawn maintenance firms in Memphis. We also operate similar operations in Nashville TN, Southaven MS, Jackson TN and Little Rock AR. Our award winning team services apartments, condominiums, shopping centers, office buildings and complexes, cemeteries, hospitals, hotels and motels and other commercial facilities.
The majority of our clients have opted into a comprehensive landscape and lawn maintenance program. Our programs can be tailored to meet the specific and unique needs to each property. They are affordable and ensure that the appearance of your property will always be fresh and beautiful.
Pugh's Earthworks would be honored to earn your business for all of your commercial landscaping needs. We wish you a very Happy and Safe Holiday season!