Pugh's Earthworks
Whether you're a business owner looking for expert commercial landscaping services or a prospective customer, Pugh's Earthworks is the best choice for all your commercial landscaping needs. We have over 40 years of experience in this industry and have helped many companies around the Memphis area improve their properties. Our team will work hard to make sure your vision comes to life!
Commercial Landscaping and Commercial Landscape Management
At Pugh's, we understand that your business is more than just a place to work. It represents your identity and your growth as a company. We can help you create an outdoor environment that reflects the beauty of who you are and what you do. Our commercial landscaping services include:
Commercial Landscaping Management
Lawn Care & Irrigation Services
Snow Removal Service  
Pugh's Earthworks is a commercial landscaping company that provides services to the greater Memphis. In addition to our office in Memphis, we have several other locations including Southaven, MS; Little Rock, AR; and Nashville, TN. Each location has a fleet of vehicles and equipment ready to serve your commercial landscaping needs.  We specialize in commercial landscape maintenance and construction, with a variety of other services available upon request.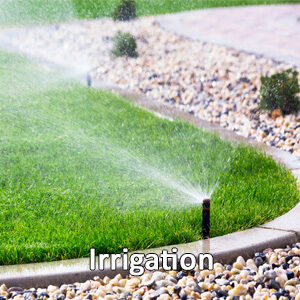 Certified Professional Landscape Technician's 
100% Customer Satisfaction Guaranteed
While Pugh's offers all types of commercial landscaping services, we are particularly proud of our irrigation capabilities. Over the years, our irrigation division has grown into one of the most respected providers in the region. We have vast experience and use only state-of-the-art equipment. Our vast experience with commercial landscaping and state-of-the-art equipment makes us an ideal choice for your company's next project. Contact us to learn more about our commercial landscaping services or request a quote online today!
Pugh's Earthworks is a commercial landscaping company that provides professional commercial landscaping services. We have locations focused on the Mid-South Region. Our expert staff can help you create the perfect outdoor space for your business or home. We provide a variety of services including irrigation systems, erosion control and sod installation.
Conclusion
If you need expert commercial landscaping services for your business, look no further than Pugh's Earthworks! We have a variety of different services to choose from as well as experienced professionals who can help make your project successful. Contact us today or request a quote online and let us know how we can help!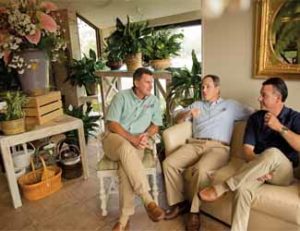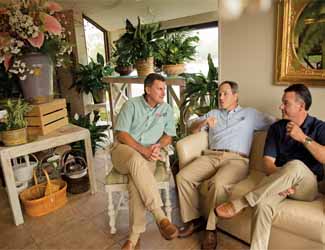 Pugh's Earthworks Customer Service
We are extremely proud of all the great compliments we have received from our many satisfied customers. Thought we would share just a few of the client testimonials that we have received over the past few years. Hopefully you will decide to give us a try. If you do, we guarantee that we will exceed your expectations.
We back all of the work we do with our 100% customer satisfaction guarantee. If you are searching for a great landscape and lawn maintenance firm, we encourage you to give us a call. We offer FREE project estimates.
Testimonials
"As the General Manager of the Embassy Suites Hotel in Little Rock, Arkansas, I have the responsibility to maintain and present our hotel in the best possible light. This not only includes the hotel's public areas and guest suites but also the exterior landscaping of the building. In fact, the condition of the hotel's grounds should definitely not be overlooked, because they give our customer an idea of what they can expect inside.

"In the last three years we have had two different companies manage our landscaping. They were both okay, but their performance was 'spotty'. I'm sure that every manager in Little Rock has heard the story: 'two of my guys called in so we can only mow the lawn today,' or not even show up at all.

"Then I got lucky. Mr. Steve Williamson, a regular customer of ours, asked to give me a bid for our landscape maintenance. Of course, I was skeptical, but I had nothing to lose. When I got the bid, I was pleasantly surprised. Complete with picture, the bid actually make sense, was well thought out, explained our current problems and what we could expect from him, and best of all, it was within our budget. So, I signed on the dotted line.

"Now, the best part. Pugh's Earthworks has delivered on all promises and our grounds look better than they have looked in years. And I can now go back to taking care of the hotel business instead of following up on landscaping companies.

"If you want a company that does what they say they will do at a fair price, you can't go wrong with Pugh's Earthworks. They have my whole-hearted recommendations."

Larry Farrar, General Manager

Embassy Suites Hotel, Little Rock AR
Pugh's Earthworks
Phone: (866) 207-4734
Email: info@pughsearthworks.com