Pugh's Earthworks
Pugh's Earthworks is a Complete Service Commercial Landscaping business that specializes in commercial and residential services. Our company is based in Memphis Tennessee. However, we also have strategically selected to establish offices in Nashville and Jackson TN as well as Littlerock AR and Southaven MS. Pugh's Earthworks is a premier and trusted Commercial Landscaping Company in this Mid-South Region. We offer a wide range of services, including:
Hardscapes (Retaining walls, patios, etc.)
Complete Service Commercial Landscaping
Lawn maintenance is important for the health of your lawn. Although it may seem like a lot of work, it's not hard to do and can actually be fun! Lawn maintenance includes watering, mowing and fertilizing.
Watering your lawn will help keep it green and healthy by allowing the roots to grow deep into the soil where they can get more nutrients from decaying organic matter. Proper watering also helps prevent fungus and other diseases that affect the grass blades themselves. Mowing regularly will keep vegetation at an even height so that water penetration into the soil is efficient. Fertilizers should be applied in spring before new growth occurs (usually March-April), then again in late August through early September before winter sets in
Sod Installation
Sod is a great way to add greenery and privacy to your property. Sod also provides color, texture and an opportunity for you to create an outdoor oasis.
The sod installation process includes rolling out the pieces of sod in rows, cutting them with scissors where they meet other pieces, removing any grass clippings left on top of the soil, watering thoroughly and then keeping an eye on how quickly new roots grow through it so that you can trim them back at regular intervals (no more than once per month).
Flower Installation
Flower installation is a great way to add color to any business, whether it's inside or out. There are many different ways flowers can be installed depending on your needs and budget. The best time of year for flower installation is spring or summer, but you can even do it in the winter if you live in a warmer climate.
Hardscapes
Hardscapes are features that are not natural, but man-made. They include:
paths
driveways
patios
decking
ponds and fountains (e.g., the pond at Ashdown Forest)
Pugh's Earthworks is a company that can help you create your own hardscape.
Weed Control
Complete Service Commercial Landscaping
Pugh's Earthworks is proud to offer a wide range of services for landscape maintenance, including weed control. Weeds can be problematic in any season, but more so in summer than winter or spring. Many people try to deal with weeds themselves, but this is not always successful and can be quite tedious. If you have an area that needs attention, whether it be routine maintenance or for a specific project, our experts are here to help!
Full-Service Landscape Design and Construction
Design and Construction.
Design and Build services.
Landscape design and construction.
Landscape design and build services.
Quality work for your business
Pugh's Earthworks is a full-service landscape company. We can help you with your commercial needs. We also offer flower installation services that are sure to brighten up any property!
Conclusion
If you want to learn more about our services, please contact us today. We look forward to hearing from you!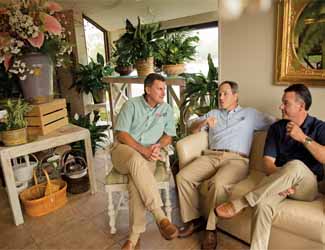 About Pugh's Earthworks
Pugh's Earthworks was originally started by Mark Pugh. Our firm has been in business since 1992. Over the past 25 years, we have grown rapidly. In all that time and throughout all that growth, we have remained true to our motto, Big Company Strength, Small Company Values! Regardless of the size of the client we are working for, our staff will deliver the best possible service, while treating each client with the utmost of respect. In a word, "We Love Our Customers" and "We Appreciate The Opportunity to Serve."
Some companies talk about providing quality service but that can be just lip service. Pugh's Earthworks offers an excellent quality assurance program. We are licensed and insured and stand behind all of the work that we perform with our quality assurance guarantee.
Quality is everyone's responsibility.
Quality is conformance to the customer's requirements.
We believe every job can be improved.
Every idea is treated with the utmost respect.
We realize that improvement must be an on-the-job process.
QUALITY POLICY
It is the goal of Pugh's Earthworks to provide our customers, both internal and external, with services, which meet or exceed their expectations.
We recognize that one of the most important assets we possess, enabling us to achieve this goal, is our professional staff. We strongly encourage all of our people to take the pride of ownership in all the work they do.
To this end we commit ourselves to strive in all we do for total customer satisfaction.
TOTAL CUSTOMER SATISFACTION
Management guarantees that ongoing support of these goals is our highest priority. We must never lose sight that customer satisfaction is a direct measure of our performance.
Working together as a team, making use of all our talents and expertise, we will accomplish our objective.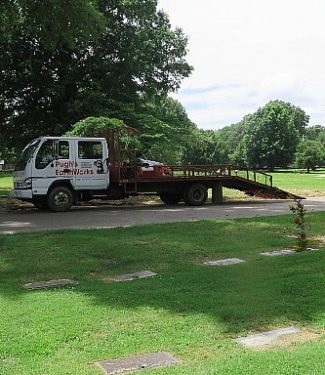 Pugh's Earthworks
Phone: (866) 207-4734
Email: info@pughsearthworks.com