Pugh's Earthworks
Winter is officially here, and with it comes the need for commercial property owners to take care of their landscapes. They will want a landscape that looks good for both employees and customers throughout the winter months. There are many commercial landscape services that Pugh's Earthworks is happy to provide including Winter Commercial Landscape Service.
As you know, this is a very busy time of year for any business owner. The holidays are behind us, and people everywhere are looking forward to the New Year. Planning and making resolutions for changes and improvements for 2023 are now top of mind.  This can be stressful time on every level, especially if your company has multiple locations across multiple states or countries!
Winter Commercial Landscape Service
To make sure that your commercial landscape looks its best during this busy period—and beyond—you may want some help from a professional landscaper like us here at Pugh's Earthworks. We are a professional and certified commercial landscape that is well known in the Mid-South Region. While our home office is located in Memphis, TN, we also have offices in Nashville, Jackson TN, Littlerock AR and Southaven MS.
During the winter season, we are is prepared and eager to provide commercial landscape services that include:
• Commercial Landscape Design
• Commercial Landscape Installation
• Commercial Landscape Maintenance
• Commercial Landscape Repair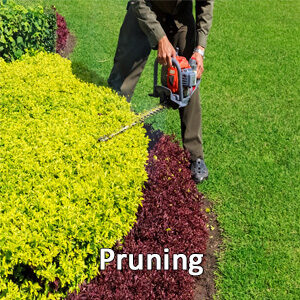 So, you have a commercial property, and you need a company to maintain the landscaping on it. But what does that really mean? In terms of maintenance, we offer a variety of services. These include:
• Fertilizing plants
• Irrigation system management (we will make sure the sprinklers are on at the right times and are operating efficiently)
• Snow removal
A professional company like Pugh's can make sure your business' commercial landscaping is ready for the winter. So, if you are looking for a professional company to make sure your business' commercial landscaping is ready for the winter, look no further than our team. For over 30 years, we have been providing quality work in Memphis and surrounding areas. We have a reputation for being thorough and reliable, as well as possessing unique skills that allow us to tackle any type of landscaping project. When you choose us, you will get services like:
• Tree trimming
• Mulching
• Lawn care
Conclusion
We hope that you found our post helpful. If you are looking to maintain your commercial property's landscaping during the winter months, we can help! Our team of professionals is ready to meet your needs with a full range of services including plant pruning and removal, mulch delivery and more. So do not hesitate—call us today!
Pugh's Earthworks Landscape & Lawn Maintenance for Institutional Clients
Winter Commercial Landscape Service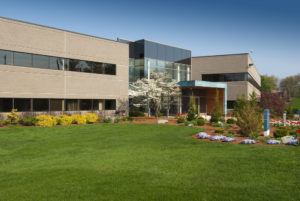 We specialize in landscape and lawn maintenance for projects we have done for Institutional clients. Pugh's Earthworks has more than 30 years' experience in the landscaping and lawn maintenance business. We started as a very small operation, with a hand full of employees and a few pieces of equipment. Today, we operate 5 landscape offices, spread throughout Tennessee, Mississippi and Arkansas.
Our professional and certified team offers affordable monthly landscape and grounds maintenance programs. We service hospitals, hotels, motels, shopping centers, large corporate clients, apartments, condominiums and more. In total, we provide professional grounds maintenance services for more than 300 commercial business customers. These photos allow you to view the types of projects we handle.  The key to our longevity: developing strong relationships, evolving with our clients' changing needs and helping them to continue to grow the value of the commercial properties they own, manage and occupy. We provide landscape design and installation services, commercial landscape maintenance services and water management services for these institutional facilities to ensure they're running at peak performance at all times.
Pugh's Earthworks is a large landscape and lawn maintenance firm. Our firm has the precise equipment and personnel needed to deliver professional grounds maintenance services for all types of commercial customers. If you are seeking a professional firm to handle a landscape of lawn maintenance project, we encourage you to give us a call. We do offer FREE consultations and provide price estimates upon request. We offer year-round maintenance of all grounds, done by professionals who have been working on commercial properties for years and use great care and attention to detail. Pest Control, inside and out, can also be handled by our team hassle free property management.
Pugh's Earthworks
We operate 5 landscape centers, in 3 states.
Our headquarters is in Memphis, Tennessee. We also operate landscape offices in Nashville, Jackson TN, Southaven MS and Little Rock AR. Our firm provides monthly grounds maintenance services for commercial clients. If you are seeking assistance with Landscaping or Lawn Maintenance services, please give us a call or send us a message. We do offer FREE Estimates.
Headquarters
Phone: (866) 207-4734
Email: info@pughsearthworks.com