Pugh's Earthworks
Whether you are a strong supporter of addressing climate change or not a strong supporter, it is in the news a lot. As I am a content creator for Pugh's Earthworks, a premier Mid-South Commercial Landscaping Company, it made me start to wonder how companies in this industry are dealing with the issue. There is a great deal of information available in this modern era of online information access. It is now and always has been critical to choose an Environmentally Aware and Licensed Commercial Landscaping Company. 
Some scientists are convinced that the earth is warming. Many have produced studies showing an increased number of harmful landscape insects due to the warming. Many of the insects identified are affecting northern regions of the US but still the Mid-South has its share of turf and shrub insects. A talented and experienced Commercial Landscaping Company like Pugh's Earthworks is trained in recognizing every situation. Our technicians take corrective actions that will maintain the health and integrity of your commercial property lawn, trees and shrubs.
The Pugh's Earthworks team has all the proper credentials, degrees and certifications necessary to deliver top quality landscape and lawn maintenance design, installation and maintenance services. Our team is experienced, highly skilled. The all operate with a customer first attitude.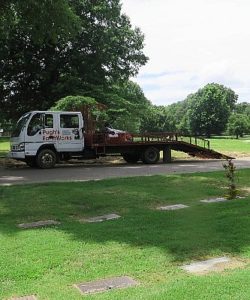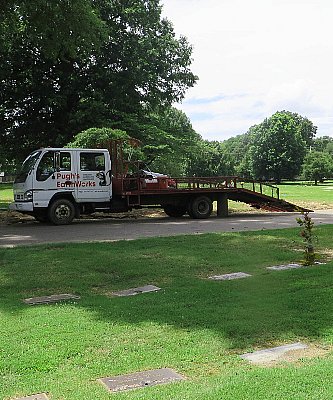 Our firm is one of the largest landscape and lawn maintenance companies in Tennessee. We have all the right equipment to handle commercial landscape and lawn maintenance projects. Our client base includes hotels, motels, business complexes, retail shopping centers, hospitals, schools, apartments, condominiums and other commercial accounts.
Tennessee Department of Agriculture Chartered/Licensed – Pugh's Earthworks obtained and maintains the License from the state of Tennessee's law that governs the application of pesticides. There are several rules the state invokes for the safe use of Insecticide, Fungicide, and Rodenticide.
Mississippi Bureau of Plant Industry Licensed – Pugh's Earthworks possesses the license necessary in MS protect agriculture and horticulture interests of the state from harmful insects, diseases, and weeds.
Arkansas State Plant Board Licensed – We are also licensed in Arkansas for the application of pesticide. This licensing requires periodic Recertification in order to maintain the accreditation.
Master of Business Administration
Bachelor's of Science in Agronomy – Some of the Pugh's Earthworks team holds a Bachelor's degree in agronomy. This degree provides the knowledge to succeed in a career in the chemical, pesticide, fertilizer industries.
Bachelor's in Landscape Contracting Management – Some of our team also holds a degree in Landscape Management. This degree helps people get a deeper understanding regarding   the art and science of designing, building and maintaining landscapes of all sizes.
Associates of Applied Science in Landscape Management
Associates of Applied Science in Turf Grass Management – The Associate in Science in Turfgrass Science and Management is mainly an education specialized in creating fields for golf courses and sports fields.
Dynascape Certified – This is a great software tool and certification used to design spectacular commercial landscapes. The Pugh's team is experienced in the use of this software and can create world class landscapes.
Planet Professional Network –Pugh's Earthworks utilizes the satellite technology and services of the Plant Professional Network to increase efficiencies in analyzing Commercial Property jobs.
Landscape Industry Certified
So, while many scientists feel that Global warming is a real issue and will have a lasting negative effect on insect populations, cause weeds and plant diseases to spread to more parts of the country and cause drought etc., the experts at Pugh's Earthworks stay up to date on all weather and environmental changes. Our commitment to industry knowledge, certifications and to our customer satisfaction is unwavering.
Pugh's Earthworks Environmental Awareness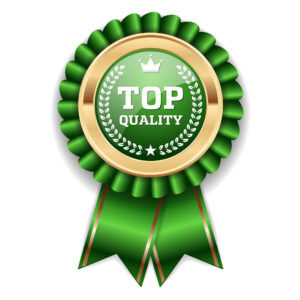 Pugh's Earthworks has been providing commercial lawn maintenance services since 1992. We specialize is landscape and lawn maintenance for commercial facilities. Currently, we serve more than 300 commercial clients. Our firm is one of the largest landscape and lawn maintenance firms in Memphis.
We also operate similar operations in Nashville TN, Southaven MS, Jackson TN and Little Rock AK. Our award-winning team services apartments, condominiums, shopping centers, office buildings and complexes, cemeteries, hospitals, hotels and motels and other commercial facilities.
The majority of our clients have opted into a comprehensive monthly landscape and lawn maintenance program. Our programs can be tailored to meet the specific and unique needs to each property. They are affordable and ensure that the appearance of your property will always be fresh and beautiful.
Pugh's Earthworks Quality Mission
At Pugh's Earthworks we have built trust and loyal with our customers by staying committed to a strong Quality Mission. That mission is that it is the goal of our company at every level to provide our customers, both internal and external, with services, which meet or exceed their expectations.
We recognize that one of the most important assets we possess, enabling us to achieve this goal, is our professional staff. We strongly encourage all of our people to take the pride of ownership in all the work they do.
To this end we commit ourselves to strive in all we do for total customer satisfaction.
Pugh's Earthworks
Headquarters
Phone: (866) 207-4734
Email: info@pughsearthworks.com