Pugh's Earthworks
Big Company Strength and Small Company Values!
Pugh's Earthworks was originally started by Mark Pugh. Our firm has been in business since 1992. Over the past 25 years, we have grown rapidly. In all that time and throughout all that growth, we have remained true to our motto, Big Company Strength, Small Company Values! Regardless of the size of the client we are working for, our staff will deliver the best possible service, while treating each client with the utmost of respect. In a word, "We Love Our Customers" and "We Appreciate The Opportunity To Serve."
We are now one of the Mid South' s leading commercial landscape installation and maintenance companies. Pugh's Earthworks provides the highest quality landscaping services available. We are Memphis landscape maintenance experts. Our team is committed to acting with the utmost of integrity with our business operations and for clients and the communities we serve. Every job we do is backed by our 100% customer satisfaction guarantee.
Our Quality Assurance Guarantee
Pugh's Earthworks offers an excellent quality assurance program. We are licensed and insured and stand behind all of the work that we perform with our quality assurance guarantee.
Quality is everyone's responsibility.
Quality is conformance to the customer's requirements.
We believe every job can be improved.
Every idea is treated with the utmost respect.
We realize that improvement must be an on-the-job process.
QUALITY POLICY
It is the goal of Pugh's Earthworks to provide our customers, both internal and external, with services, which meet or exceed their expectations.
We recognize that one of the most important assets we possess, enabling us to achieve this goal, is our professional staff. We strongly encourage all of our people to take the pride of ownership in all the work they do.
To this end we commit ourselves to strive in all we do for total customer satisfaction.
TOTAL CUSTOMER SATISFACTION
Management guarantees that ongoing support of these goals is our highest priority. We must never lose sight that customer satisfaction is a direct measure of our performance.
Working together as a team, making use of all our talents and expertise, we will accomplish our objective.
Climate and Landscaping
With all of the attention on climate change, I started to wonder what potential such a threat would have on the multi billion dollar landscaping industry. Whether or not you subscribe to the theory of Global Warming, it is an issue that is front and center.
Doing some research I ran across a publication by the American Society of Landscape Architects. This group was founded in 1899 and is comprised of over 15,000 US  landscape architects that are experts in their field.  They describe their mission as "Landscape architects lead the planning, design, and stewardship of healthy, equitable, safe, and resilient environments. The Society's mission is to advance landscape architecture through advocacy, communication, education, and fellowship".
Weather conditions by all accounts seem to have changed. There are many wildfires, hurricanes flooding and drought all of which seem to be more frequent. In 2017 the American Society of Landscape Architects created and brought together a group of leading experts in the field of Landscape Architecture.  The mission of this group named the "Blue Ribbon Panel on Climate Change and Resilience" was to identify designs that would address climate-smart, resilient and healthy communities. And second to come up with a public policy going forward to guide the mission. The panels policy suggestions included:
Incentive Based Policies – The committee felt that positive incentives would create a more productive and cooperative approach to community landscape design. They introduced the concept of financial, award based and priority consideration incentives.
Planning and Benefits – Involvement through joint planning by the agency and community would result in agreed upon quality of life goals.
Policies should contain the element of equality – The panel policy requires that there be equal involvement and input from all members of the community regardless of ethnic or social status. The ultimate goal of landscape architecture planning is to benefit the entire community.
Community Engagement – Via surveys and town halls the panel policy is to require full community involvement and input to landscape design.
Policy Measurements – The Blue Ribbon Panel policy requires routine measurement based on metrics and benchmarks to ensure goals are being met.
Regional and Local Goal Adherence – With the ultimate goal of landscape design resilience in mind, the panel of experts put in a policy to ensure that both regional and local community goals are met.
When you consider the long list of certifications and licenses held by Pugh's Earthworks, it is clear to see that we are positioned well to address environmental concerns as well as beautification of properties. Below are our credentials:
Credentials/Affiliations/Degrees, Certifications
The Pugh's Earthworks team has all the proper credentials, degrees and certifications necessary to deliver top quality landscape and lawn maintenance design, installation and maintenance services. Our team is experienced, highly skilled. The all operate with a customer first attitude.
Our firm is one of the largest landscape and lawn maintenance companies in Tennessee. We have all the right equipment to handle commercial landscape and lawn maintenance projects. Our client base includes hotels, motels, business complexes, retail shopping centers, hospitals, schools, apartments, condominiums and other commercial accounts.
Tennessee Department of Agriculture Chartered/Licensed
Mississippi Bureau of Plant Industry licensed
Arkansas State Plant Board Licensed
Master of Business Administration
Bachelors of Science in Agronomy
Bachelors in Landscape Contracting Management
Associates of Applied Science in Landscape Management
Associates of Applied Science in Turf Grass Management
Dynascape Certified
Planet Professional Network
Landscape Industry Certified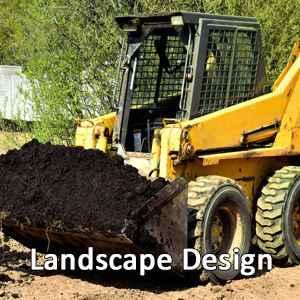 Pugh's Earthworks has been providing commercial landscaping services since 1992. We specialize is landscape and lawn maintenance for commercial customers. Currently we serve more than 300 commercial clients. Our firm is one of the largest landscape and lawn maintenance firms in Memphis. We also operate similar operations in Nashville TN, Southaven MS, Jackson TN and Little Rock AR. Our award winning team services apartments, condominiums, shopping centers, office buildings and complexes, cemeteries, hospitals, hotels and motels and other commercial facilities.
The majority of our clients have opted into a comprehensive landscape and lawn maintenance program. Our programs can be tailored to meet the specific and unique needs to each property. They are affordable and ensure that the appearance of your property will always be fresh and beautiful.
Thank you for reading our blog. Please visit us and let Pugh's Earthworks handle all of your professional landscaping needs!