Pugh's Earthworks Can Handle Commercial Landscape Jobs of all Sizes
Creating or Designing and Maintaining Retail Center Landscapes is a true art. There are so many elements that go into the work that most of us who go to Retail Centers do not have any idea of the effort involved. There is a social aspect of a Retail Center. Yes, people generally visit the Center to shop but there is also the socializing effect of being with family and around others. Not something that has been easy during the previous two years. In addition, if you are with someone that has the "shop until you drop" mentality, you definitely need some pleasing rest areas to catch your breath. Or maybe stay while your partner visits every store in the Center.
There is a method to the design also that creates curiosity for patrons. For example, creating curved sidewalks and benches makes for a more aesthetically pleasing environment. Many Retail Centers built years ago used more of a straight line or rigid approach to designing sidewalks and sitting areas. Designing more curves makes the environment a little softer and less rigid. In the cold months of Winter, a nice and safe fire pit can add an element of the holiday spirit plus provide a place for shoppers to warm up and enjoy being outside.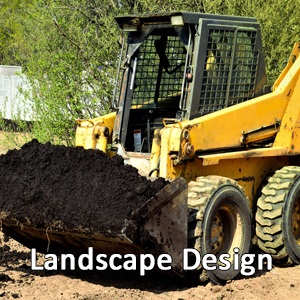 Parking lots are a key element to attracting repeat customers. Depending on what part of the country the Retail Center is located in, super-hot summer temperatures can make for very desolate patches of desert like concrete or asphalt. A professional Commercial Landscaping Company like Pugh's Earthworks will be able to design green areas to break up the parking lot and make it more appealing. They will know exactly what types of plants and trees to plant in the green areas to provide shade and beauty.
Additional factors to consider with your Retail Center Landscapes are water fountains and color. Misting fountains that provide outdoor cooling for shoppers and moving water pools that provide beauty are always popular. Then planting the right flowers to highlight the walkways, pots and rest areas add beauty and freshness. Pugh's Earthworks has designed and maintained multiple Retail Center Landscapes in their Mid-South Region.
Lighting is another important element of an effective Retail Center design. Shoppers will feel much safer if parking lots have ample and proper lighting. Not to mention navigation through the Retail Center is much easier if there is good lighting. A great Commercial Landscaping Company like Pugh's Earthworks will not only design mission critical lighting but also decorative lighting that adds some sparkle and fun to Retail Center Landscapes.
In summary, as you start the process for choosing a Commercial Landscaping Company to design and maintain your Retail Center, please consult with Pugh's Earthworks. One of our many commercial property specialties is retail shopping centers. We have been taking care of retail shopping center landscape for decades, including parking lots, open areas, and indoor landscaping at shopping malls.
Unlike other commercial property landscapes we handle, a retail shopping center has its own unique set of challenges. This includes maintaining it despite ongoing crowds and foot traffic as well as parking lot traffic.
However, if you can work with a commercial landscape service provider that gives you a well-maintained landscape, it can help your retail center tenants improve their image and the shopping experience, driving repeat business.
Here is what our commercial landscaping service can do for your retail center:
Maintain and refresh the green areas around all of your storefronts and entranceways;
Conduct all commercial landscape work during no- to low-traffic times;
Prepare for holiday and special events that involve the landscape;
Develop a landscape that fits the environment, including the mix of hardscape, irrigation, and landscape that defines it, and offers solutions for less water usage;
Offer monthly commercial landscape maintenance and design that aligns with your budget; and
Create a retail shopping center landscape that keeps its beauty even in high-traffic conditions.
Every aspect of your retail landscape gets our attention. That includes taking care of any water features and irrigation systems as well as planters, green areas and lawns, and flowerbeds.  It also means we handle mulching, trimming, mowing, reseeding, pruning and edging.
We specialize in numerous landscape design elements that are commonly added to retail centers to enhance their aesthetics and draw customers in. This include planting beds, tree installation, walkways, rock features, and lighting. Even during the winter season, you can take advantage of our snow and ice.
Contact us today to learn more about our monthly commercial landscaping services for retail shopping centers.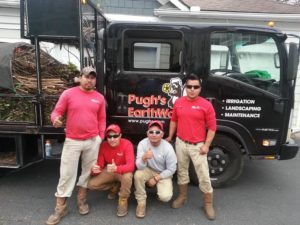 Pugh's Earthworks is one of the Mid South' s leading commercial landscape installation and maintenance companies. Pugh's Earthworks provides the highest quality landscaping services available. We are Memphis landscape maintenance experts. Our team is committed to acting with the utmost of integrity with our business operations and for clients and the communities we serve. Every job we do is backed by our 100% customer satisfaction guarantee.
We are one of the largest landscape design, installation and maintenance firms in the Mid-South area. Our clients include some of the premier office buildings, hotels, hospitals, churches and cemeteries in the cities we operate. In addition to the commercial customers we serve, we also provide landscape services for Homeowners Associations and Condo Owners Associations. Our staff has years of experience and can handle Commercial Landscaping projects of any size.
Contact us today to find out what we can do for your commercial landscape!
Headquarters
Phone: (866) 207-4734
Email: info@pughsearthworks.com