Pugh's Earthworks "We Love Our Customers" and "We Appreciate the Opportunity to Serve."
I worked in corporate for a good many years and I cannot remember more than two or three really nice Commercial Office Patio Landscapes. Most of the time this was not a top priority. However, for those few very nice Office outdoor gathering spots, they were used smartly for customer after hour events for wine and hors d' oeuvres. They were also nice places for employees to take a breather and recharge.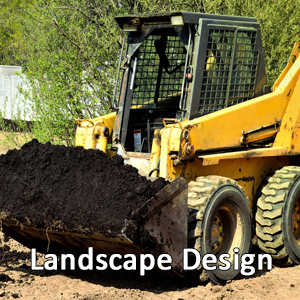 Pugh's Earthworks is a premiere Commercial Landscaping Company doing business in the Mid-South. One of our specialties is Commercial Landscape Design. After we consult with our clients and fully understand what design they are desiring, we are able to deliver the precise end result they requested. This includes Commercial Office Patio Landscapes. How nice it is to have a spot with fragrant plants or herbs and gorgeous hardscapes with comfortable furniture.
If you are desiring to create such a lovely courtyard and are not sure how to get started, please reach out to Pugh's Earthworks. One of our certified and highly experienced technicians would be honored to visit with you and jointly go through the process. A few things to consider when speaking with us are:
Space Size – You may be limited to how large your office courtyard can be. Do not worry as the professionals at Pugh's Earthworks are masters at turning all size spaces into outdoor paradises. Choosing the right plants, trees, furniture and hardscape will all be handled by us with your approval.
Lighting and Fireplace – There is no question that proper lighting sets the stage for a great outdoor evening experience. If you are wanting to hold a customer appreciation cocktail hour, our professionals can install the lighting that will impress your customers. In addition, a Fireplace is nice just about any time of year. We can install those as well.
Decorations – Sometimes it is best to have one really large feature in the office courtyard to draw attention than to have too many small ones that make it look cluttered. Things like a Reflecting Pool, Decorative Path and Plant Containers are great eye-catching features to consider.
Plants and Trees – The certified Pugh's Earthworks technician will analyze the office courtyard space. Issues like available space for tree and shrub growth, amount of sun and even soil conditions have to be planned to make the space optimum.
The bottom line is that when you consider the value of your project it makes sense to hire a Pugh's Earthworks Certified Landscape Technician. Whether your project is big or small our skilled professionals can take you through all phases of your job request.  From plant science, soil science, landscape design, irrigation design and installation, computer-aided drafting, pesticide and fertilizer application, plant and tree care, you will be served by the best in the industry!
Pugh's Earthworks Commercial Office Patio Landscapes
We invite you to please visit our professional Pugh's Earthworks website. As one of the Mid-South' s leading commercial landscape installation and maintenance companies, Pugh's Earthworks provides the highest quality landscaping services available. We are Memphis landscape maintenance experts. Our team is committed to acting with the utmost of integrity with our business operations and for clients and the communities we serve. Every job we do is backed by our 100% customer satisfaction guarantee.
In addition, we are one of the largest landscape design, installation and maintenance firms in the Mid-South area. Our clients include some of the premier office buildings, hotels, hospitals, churches and cemeteries in the cities we operate. In addition to the commercial customers we serve, we also provide landscape services for Homeowners Associations (HOA's), Condo Owners Associations (COA's) and individual residential homeowners as well. Our staff has years of experience and can handle projects of any size.
Pugh's Earthworks was originally started by Mark Pugh. Our firm has been in business since 1992. Over the past 25 years, we have grown rapidly. In all that time and throughout all that growth, we have remained true to our motto, Big Company Strength, Small Company Values! Regardless of the size of the client we are working for, our staff will deliver the best possible service, while treating each client with the utmost of respect. In a word, "We Love Our Customers" and "We Appreciate the Opportunity to Serve."
Our customers say it best with testimonials:
Pugh's has been improving our landscape since September 2005. They have been excellent at helping us meet our expectations on making Napa Valley a beautiful place to call home. Their service is fast, efficient, and much appreciated.

"If you have any questions or would like to discuss the high-quality service that they do provide please call Napa Valley Office."

Victoria Weatherly, Property Leader

Napa Valley Apartment Homes, Little Rock AR
Pugh's Earthworks offers design for Commercial Office Patio Landscapes
Contact us today to find out what we can do for your commercial landscape!
Headquarters
Phone: (866) 207-4734