Pugh's Earthworks Premier Landscaping Service
The Commercial Landscaping industry, like most industries has its set of challenges. Pugh's Earthworks offers Premier Landscaping Service to the Midsouth market. The management team at Pugh's is made up of family. Mark, Tim and Michael Pugh have worked hard to create a solid performing company. Most importantly, they feel the key to their success is commitment to customers and to employees.
Meanwhile, in today's world, companies are challenged with staffing, climate changes and competition just to name a few obstacles.
Premier Landscaping Service – Staffing Retention and Training
Some studies show a drastic drop in the commercial landscaping work force. Obviously, the effects of the pandemic are far reaching not just in Commercial Landscaping but in most industries. Pugh's Earthworks takes care of their employee's needs and ensures that employee growth is ongoing. Employees at Pugh's participate in classes and seminars to maintain their credentials. Therefore, with a competitive wage structure and the opportunity to deepen trade knowledge, employees are more likely to stay on board. Which in turn allows Pugh's Earthworks to offer Premiere Landscaping Service.
For example, below are the various credentials maintained by Pugh's Earthworks
Tennessee Department of Agriculture Chartered/Licensed
Mississippi Bureau of Plant Industry licensed
Arkansas State Plant Board Licensed
Master of Business Administration
Bachelor of Science in Agronomy
Bachelor of Landscape Contracting Management
Associates of Applied Science in Landscape Management
Associates of Applied Science in Turf Grass Management
Dynascape Certified
Planet Professional Network
Landscape Industry Certified
Changing Regulations
The commercial landscaping industry has its share of government regulations to comply with. As a result, Pugh's Earthworks is dedicated to offering top tier commercial landscaping company. Consequently, all day-to-day operations are handled with this in mind. In the same vein, Pugh's is a member of NALP formally PLANET. For example, below is a summary of what this organization provides per their website.
The National Association of Landscape Professionals is the national trade association representing nearly 100,000 landscape industry professionals in the United States, Canada and overseas. Member companies specialize in lawn care, landscape design and installation, landscape maintenance, tree care, irrigation and water management, and interior plant scaping. Members also include students, consultants, industry suppliers, state associations and affiliate members.

We are committed to helping our members achieve success through education and training and increasing professionalism through certification and accreditation.

Our Mission

To advocate for lawn and landscape industry growth and the benefits we provide to our communities.
In conclusion, these are a few of the areas that Pugh's management focuses on in order to stay at the top of their game. Above all, when you are considering hiring a Commercial Landscaping Company to design and maintain your property, Pugh's Earthworks should be at the top of your list.

Pugh's Earthworks Training Classes
Comprehensive Marketing for Pugh's Earthworks
Press Release: April 7, 2018
Competition is one of the many hurdles that all companies are faced with. As a result, and to advertise Premier Landscaping Service, the owners of Pugh's Earthworks hired Flyline Search Marketing to deliver a comprehensive Internet Marketing program for the Earthworks organization. Further, the Pugh's have previous working experience with Flyline. Subsequently, they had Flyline Search Marketing create a new website for Rosie's Pest Control and approved a PPC program as well.
The first task they gave to Flyline was to create a new, fully responsive website for Pugh's Earthworks. Secondly, Flyline was assigned responsibility for managing social media, blogging and content and brand messaging for Earthworks. Flyline will also create a PPC program for Earthworks that will be strategically utilized.
Above all, Flyline Search Marketing has built an excellent reputation over the past 14 years they have been in existence. For example, they are known for delivering outstanding results, excellent customer service and program strategies that consistently meet and exceed objectives. Flyline is headquartered in Atlanta, Georgia and serves a nationwide client base.
Pugh's Earthworks Premier Landscaping Service
Similarly, Michael Pugh was quoted as saying, "Adding Flyline as a strategic partner for Pugh's Flowers, Rosie's Pest Control and Pugh's Earthworks, provides strategic advantages to the Pugh family."  Likewise, the owner of Flyline, Mark Lein, was quoted as saying, "We love partnering with great families like the Pugh's.  Most importantly, we always strive to align ourselves with high character organizations, such as the Pugh's and their family-owned businesses.  Above all, we consider it a huge blessing to have the privilege to serve such a wonderful family."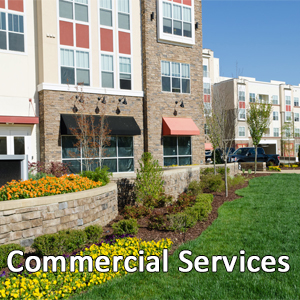 Pugh's Earthworks Premier Landscaping Service
Contact us today to find out what we can do for your commercial landscape!
Headquarters
Phone: (866) 207-4734