Pugh's Earthworks offers Landscape Design
The season has turned cold and the growing season is done. This is a great time to visit with Pugh's Earthworks to discuss Landscape Design for 2022. Perhaps you are just getting started with ideas for renovation or you are a new owner of an undeveloped Commercial Property. The certified Landscape Technicians at Pugh's Earthworks are the best in the business with designing and renovating Commercial Landscapes.
Pugh's Earthworks Professional Landscape Designers
Pugh's Earthworks provides commercial landscape design and maintenance services throughout Tennessee, including Memphis, Jackson, and Nashville, In addition, we service commercial lawns and landscaping in Little Rock, Arkansas.  Our services include commercial landscape design, including plants, hardscape, irrigation, lighting and more.
Above all, if you are considering renovation or development of a new property, the Certified Landscape Technicians at Pugh's Earthworks are the team to contact before starting the project. In summary, things to consider might include:
First, your landscape should reflect your business and brand. If you are touting sustainability and environmental activities, then your landscape needs to show that. Or, if your business offers relaxation, then create a Zen-like space.
Second, think about how people will engage with your business and how you can offer them spaces to stay longer. This is especially important if you are a retail business. Adding amenities like benches, chairs, tables, and other outdoor spaces that invite them to remain on your property.
Commercial Landscape Design
Next, you will need to think about where and how people approach your business. Use natural objects like trees and shrubs to line the path that takes them straight to your company's front door.
Then, it is important to create an attractive space with your landscape that is tidy, offers shade, or provides a refreshing feel. It will make people want to come there rather than turn them away.
Finally, consider your architecture and how your commercial landscape should coordinate with that look. You will need to look at color, texture, shape, and style.
Overall, another important consideration for commercial landscape is how you can conserve water and energy through your design.  For example, if you add a green roof to your building helps with controlling water run-off as well as lowers heating and cooling costs.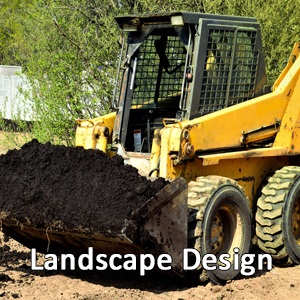 Pugh's Earthworks was started by Mark Pugh. We have been in business since 1992. Over the past 25 years, we have enjoyed rapid growth. In all that time and throughout all that growth, we have remained true to our motto, Big Company Strength, Small Company Values! Regardless of the size of the client we are working for, our staff will deliver the best possible service, while treating each client with the utmost of respect. In a word, "We Love Our Customers" and "We Appreciate The Opportunity To Serve."
Pugh's Earthworks offers an excellent quality assurance program. We are licensed and insured and stand behind all of the work that we perform with our quality assurance guarantee.
Quality is everyone's responsibility.
Quality is conformance to the customer's requirements.
We believe every job can be improved.
Every idea is treated with the utmost respect.
We realize that improvement must be an on-the-job process.
QUALITY POLICY
It is the goal of Pugh's Earthworks to provide our customers, both internal and external, with services, which meet or exceed their expectations.
Most importantly, we recognize that one of the most important assets we possess is our professional and skilled staff. They continue enabling us to achieve our goal of customer satisfaction. We strongly encourage all of our people to take the pride of ownership in all the work they do.
To this end we commit ourselves to strive in all we do for total customer satisfaction.
TOTAL CUSTOMER SATISFACTION
Management guarantees that ongoing support of these goals is our highest priority. We must never lose sight that customer satisfaction is a direct measure of our performance.
Working together as a team, making use of all our talents and expertise, we will accomplish our objective.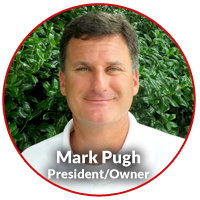 Contact us today to find out what we can do for your commercial landscape!
Headquarters
Phone: (866) 207-4734