Pugh's Earthworks
The Best Commercial Landscape Services in Memphis, Little Rock, Nashville, and Jackson
Nothing makes a first impression than what your customers or prospects see as they drive up to your place of business. Their impression of how it appears — from the building to the landscape — directly translates to how they think you are as a business. Therefore, you want to make sure what they see looks great and shows you care. Pugh's Earthworks is one of the largest landscape design, installation and maintenance firms in the Mid South area, including cities in Tennessee like Memphis, Jackson, and Nashville as well as Little Rock, Arkansas. Our clients include some of the premier office buildings, hotels, hospitals, churches and cemeteries in the cities we operate. In addition to the commercial customers we serve, we also provide landscape services for Home Owners Associations (HOAs), Condo Owners Associations (COA's) and individual residential homeowners.
Our commercial landscape business is focused on helping you do that. We sculpt your landscape and choose the right flowers, plants, lighting, hardscape features, seating, irrigation and water features, and more to help you make that great first impression.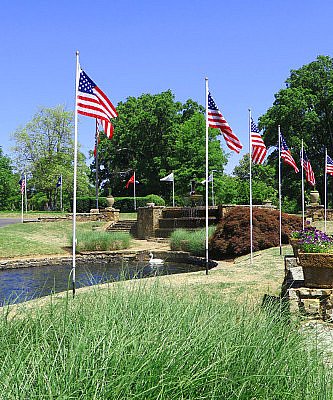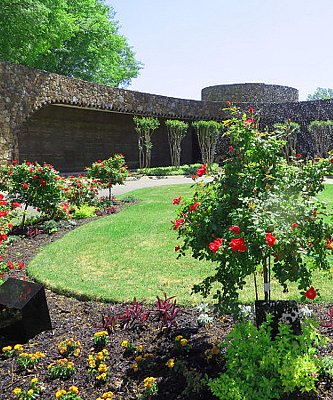 Here are some of the things we do to help create this extraordinary commercial landscape for your business:
During spring it's important to make a plan and get your landscape ready to grow and shine during the warmer months. These tips can help plan out which areas of your landscape need the most concentration.
Check out the existing landscape

We like to get a picture of what you have, including what works and what might need help. For example, we look for debris or broken pavement so we can fix any unsafe conditions. Then, we examine what we might change and create a picture of what that would look like.

Inspect your irrigation systems.

We check out your existing irrigation system. For example, we might recommend that you upgrade your system to a drip irrigation system to save water.

We take care of the clean-up.

To make way for the new commercial landscape, we have to remove all the debris, such as leaves, branches, and twigs. Then, we can get to work on the improved commercial landscape we've got planned.

Fertilize and plant.

We then go to work on fertilizing and planting what we've designed and what you agree to, preparing to add all the plants, flowers, and greenery you want to feature.

Add any extra features.

Finally, we add in anything else that makes your commercial landscape more beautiful, such as spotlights or other lighting features, hardscape, seating, and more.
Ready to make us your commercial landscape partner? Contact us today!