Pugh's Earthworks
Pugh's Earthworks is a Top Commercial Landscaping Firm in Memphis, TN. We have many offerings to our clients, including Commercial Landscaping, Landscape Design, Water Features, Outdoor Lighting, Irrigation Systems and Retaining Walls Installation. Our team of professionals will work with you to create an outdoor space that meets all of your needs and fits within your budget.
Commercial Landscaping
Commercial landscaping is the installation of plants and other materials in a manner that is aesthetically pleasing, functional, and practical. This type of landscaping can be used to increase property value by creating an attractive environment for customers and employees alike. Commercial landscaping can also help save money on heating costs by providing shade during hot summer months or insulation against cold winter winds. It is important to note that not all companies involved with commercial landscaping are the same; some specialize in specific areas such as irrigation systems or tree trimming while others offer full-service packages including everything from tree planting to mulching removal services at one low price per month.
Landscape Design
Landscape design is the process of planning, designing and implementing a landscape. Landscape designers create outdoor spaces that are aesthetically pleasing, functional and sustainable. Landscape design is a creative process that integrates horticulture and design principles to create outdoor spaces that respond to their setting while also addressing client needs. It involves site analysis, research into available resources (including climate), observation of existing conditions on-site as well as off-site research into similar projects elsewhere in order to inform your vision for this particular project.
A good designer should consider all aspects of sustainability when designing your space such as using native plants where possible; sourcing materials locally if at all possible; reducing energy consumption through passive solar gain or other means such as rainwater harvesting systems; incorporating rain gardens into existing lawn areas so they do not have to be irrigated during drought seasons.
Top Commercial Landscaping Firm
Water Features
Water features are another great way to create a relaxing environment, and they can also be used to create a focal point in the landscape. A water feature can filter rainwater, helping it to infiltrate into the soil where it will benefit plants instead of running off into rivers or storm drains.
A water feature can make a statement by itself; however, if you have limited space and budget for an elaborate design then consider using only part of the idea: perhaps just adding some pots with plants around your existing pond or installing an outdoor fountain near your front door so people see it when they arrive at your home.
Outdoor Lighting
Use lighting to highlight certain features of your landscape, create a dramatic effect or create an outdoor dining experience. Lighting can be used to highlight certain features of the landscape, such as trees and plants. This will make them appear more prominent in relation to other areas of the garden and help visitors understand what you want them to notice first when they enter your space.
Dramatic lighting can also be effective at creating an atmosphere that makes people feel comfortable or relaxed when they enter your garden. For example, dimmer lights could be used during nighttime events such as weddings while brighter ones could help set up an exciting vibe during daytime gatherings such as birthday parties or corporate meetings where employees need something fun after working long hours during weekdays.
Irrigation Systems
Irrigation systems can keep your lawn green and healthy. They help you save money on water bills, fertilizer, pesticides and mowing time.
Retaining Walls Installation
Retaining walls are a great way to level out uneven land, and they can be used for many different purposes. A retaining wall is a structure that holds back soil from sloping down into your yard or garden. They're usually made of concrete, brick or stone but you can also use wood or steel if you want something different. Retaining walls come in many shapes and sizes depending on what kind of material you want to use as well as how much space you have available for installation. There are many different kinds:
Straight – These run parallel along an area where there's been some erosion from rainwater runoff; this type will help slow down erosion, so it doesn't happen again too quickly.
L-shaped – This type curves around corners on either side of an area where there has been some erosion (like after heavy rains), making it easier for water runoff not just go straight downhill anymore but instead follow along both sides before heading downhill again at another point further away from where we're trying keep things stable.
Top Commercial Landscaping Firm
Pugh's Earthworks offers Hotel Commercial Landscaping, Memphis Commercial Landscaping, Nashville Commercial Landscaping, Jackson TN Commercial Landscaping, Littlerock Commercial Landscaping and Southaven MS Commercial Landscaping
Pugh's Earthworks can help you improve your property with our extensive knowledge of plants, trees and shrubs. From water features to outdoor lighting systems, we have all of the components necessary for creating an attractive and functional space that complements both your brand identity while also serving as an inviting area where customers will want spend time at your establishment.
Conclusion
Pugh's Earthworks is a top commercial landscaping company in Memphis, TN. We have many offerings for our clients.
Pugh's Earthworks History
Top Commercial Landscaping Firm
Mark Pugh started the lawn business in 1992 in a $500 truck with his phone number on it. Just 21 years later Pugh's Earthworks has expanded markets in the Mid-South to include Nashville TN, Jackson TN, Southaven MS and Little Rock AR. We now operate 60 trucks, while still retaining the very first commercial account we ever contracted with. That customer is Memphis Hunt and Polo Club. An experienced commercial landscaping company of over 200 employees, with certification and educational degrees in horticulture as well as years of experience, Pugh's Earthworks caters to the landscaping needs of different commercial businesses and industrial properties as well as HOA's common areas.
Our Mission Statement:
We strive in all we do, to achieve total customer satisfaction. Our team works to not only meet, but to exceed the expectations of those we serve.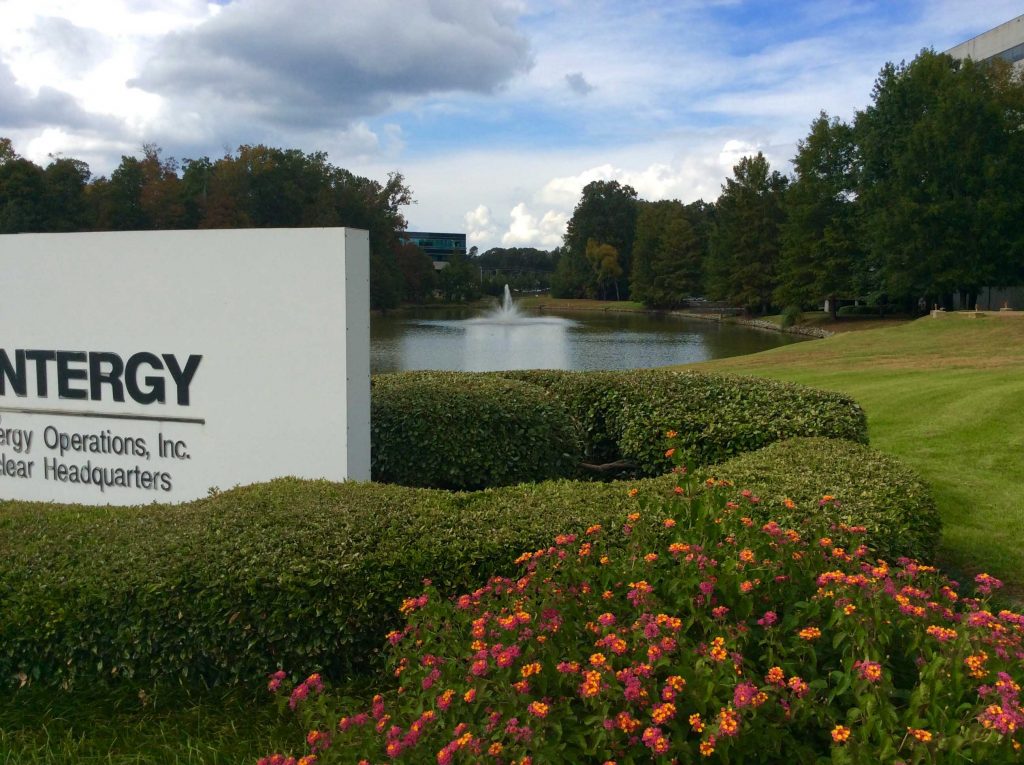 Pugh's Earthworks
Phone: (866) 207-4734
Email: info@pughsearthworks.com