Pugh's Earthworks
If you want to enhance the look of your business property, contact Pugh's Earthworks for our commercial landscaping services. Our experienced team of certified commercial landscaping professionals can add beauty to your property by keeping it looking great with our commercial lawn care services.
Pugh's Earthworks is a family-owned and operated business that has been in the landscaping industry for over 40 years. We are certified by the Tennessee Landscape Contractors Association, licensed by the Tennessee Department of Agriculture, and have a full-time staff of certified landscaping technicians. Our years of experience allow us to provide our customers with quality workmanship at an affordable price.
Commercial Landscaping Services
Pugh's Earthworks is a family-owned business that has been providing commercial landscaping services to businesses, hospitals and more in Memphis, Nashville, Littlerock and Southaven since 1988. We offer a wide range of services including:
commercial lawn maintenance
tree removal
stump grinding (stump removal)
For more information about our commercial landscaping services or to schedule an appointment with one of our experts today!
Certified Commercial Landscaping Professionals
Our commercial landscaping services are available in Memphis, Nashville, Jackson, Littlerock and Southaven. We provide our commercial clients with a wide range of landscape design and installation services.
We are available to help your business succeed! If you have any questions or would like to schedule an appointment with one of our certified technicians, please call us today. Our friendly staff will be happy to assist you with any questions or concerns that you may have about your property's exterior appearance.
Our experienced teams of commercial landscapers can add beauty to your business property by keeping your landscape looking amazing with our commercial lawn care services. We offer a variety of services, including:
Lawn mowing and trimming.
Pressure cleaning and power washing
Tree trimming and removal.
We, at Pugh's Earthworks, provide commercial landscaping services to businesses, hospitals and more in Memphis, Nashville, Littlerock and Southaven.
Our team of experts has been helping clients create beautiful outdoor environments for decades. We work with our clients to develop custom designs that fit their needs and budgets so you can enjoy the benefits of an elegant outdoor space without breaking your budget or sacrificing quality craftsmanship.
Conclusion
Whether you're looking for commercial landscaping services or just want to learn more about our services, contact us today. We'll be happy to answer any questions you have and schedule an appointment for service.
Pugh's Earthworks Premier Mid-South Landscaping Company
Pugh's Earthworks is strategic with selecting business partners to help them deliver the top-quality results to their many customers. From selecting high quality equipment to hiring conscientious and dedicated employees, the Pugh's brothers do not take short cuts. This is true of their vendor selection for online digital marketing.
Comprehensive Marketing For Pugh's Earthworks
Press Release: April 7, 2018

The owners of Pugh's Earthworks, Mark Pugh, Michael Pugh and Tim Pugh announced that they have hired Flyline Search Marketing to deliver a comprehensive Internet Marketing program for the Earthworks organization. The Pugh's have previous working experience with Flyline. Two years ago, they brought in Flyline Search Marketing to deliver comprehensive marketing services for Pugh's Flowers. About six months ago, they had Flyline Search Marketing create a new website for Rosie's Pest Control. They also approved a PPC program for Rosie's as well.

The first task that they gave to Flyline was to create a new, fully responsive website for Pugh's Earthworks. Next, Flyline will be assigned responsibility for managing social media, blogging and content and brand messaging for Earthworks. Flyline will also create a PPC program for Earthworks that will be strategically utilized.

Flyline Search Marketing has built an excellent reputation over the past nine years they have been in existence. They are known for delivering outstanding results, excellent customer service and program strategies that consistently meet and exceed objectives. Flyline is headquartered in Atlanta, Georgia and serves a nationwide client base.

Michael Pugh was quoted as saying, "Adding Flyline as a strategic partner for Pugh's Flowers, Rosie's Pest Control and Pugh's Earthworks, provides strategic advantages to the Pugh family." The owner of Flyline, Mark Lein, was quoted as saying, "We love partnering with great families like the Pugh's. They are just great folks. We always strive to align ourselves with high character organizations, such as the Pugh's and their family-owned businesses. We consider it a huge blessing to have the privilege to serve such a wonderful family."
Be sure to visit our website for other press releases regarding our company.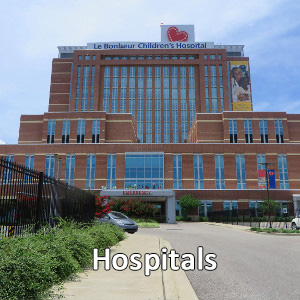 Pugh's Earthworks
Phone: (866) 207-4734
Email: info@pughsearthworks.com