Pugh's Earthworks
Pugh's Earthworks offers the best Multi Service Commercial Landscaping in the Mid-South. We are a company that offers a wide range of services to its customers. We pride ourselves on our attention to detail and customer satisfaction. Whatever your needs are, we can provide you with the best quality work at affordable prices.
Lawn Service
Lawn service is a core service of Pugh's Earthworks. Our lawn care services help to maintain the health of your lawn and beautify your property. We offer several options for lawn mowing, including weekly, bi-weekly and monthly visits from our professional technicians. If you are looking for an affordable option that includes fertilizing and weed control as well as seasonal treatments such as insecticides or fungicides, when necessary, then our comprehensive package may be right for you! Our lawn care services also include aeration, which helps to reduce soil compaction, promote healthier root growth and increase oxygen penetration into the soil. We can also provide you with the latest in organic fertilizers and weed control products that are eco-friendly, safe for children and pets and offer effective results. To learn more about our lawn care services and to schedule an appointment with your local technician, please contact us today!
Trimming Services
Trimming is a critical part of lawn care. You can have the best-looking grass in the neighborhood, but if it is too long or overgrown, it will not look nearly as good. Trimming helps keep your lawn looking healthy and green while keeping it free from weeds and pests that could affect its health. The best time to trim is during spring or fall when temperatures are not too hot or cold yet (but not right after a frost). Handheld trimmers work well on small patches of grass around flower beds or trees; electric models are better suited for larger areas like driveways where you need more power behind each stroke than manual devices offer.
Trimming should be done regularly so that no one area becomes too thick with growth while others stay thinned out from previous cuts back down again — this prevents uneven growth patterns across different parts of your yard which may cause some spots not being able to absorb nutrients properly through photosynthesis and could also cause problems with drainage. Regular maintenance helps keep your lawn looking healthy, green and free of weeds and pests that could affect its health.
Pruning Services
Pruning is a maintenance service that keeps your trees and shrubs healthy. It can be done at any time of year, but it is best to prune during the dormant season when plants are not growing. Pruning can be done by hand or with a machine depending on the size of your trees, shrubs, or hedges. Pruning removes dead or diseased branches to prevent further damage from insects and disease; it also promotes dense growth by removing extra shoots from branches that have grown too long, as well as removing suckers (sprouts) that grow below ground level along the trunk or stem.
Pruning also promotes fruiting, flowering and leafing out by removing dead or damaged branches. If you have fruit trees, pruning them encourages the development of larger fruit clusters by eliminating excess shoots that compete with the main branch for nutrients.The best time to prune is late winter or early spring. At this time the plants are dormant, which means that they are not actively growing and so will not be affected by the removal of branches.
Mowing Services
Mowing services are a necessary part of keeping a lawn healthy. The frequency of mowing will vary based on how often grass grows in your area and what type of grasses they are (some grow faster than others). Most people opt for weekly mowing sessions since this ensures even trimming across all parts of the property without having to worry about cutting too low or going too high during any given session; however some may prefer biweekly visits if their grass does not grow very fast at all–this way there will not be much difference between how long each section takes before needing another cut. Regardless though: make sure not only do we maintain our equipment properly but also keep track ourselves so there's no confusion later down line when someone else tries telling us otherwise!
If you have any questions about lawn mowers or any other equipment, please do not hesitate to contact us today. We would be happy to help you find the best lawn mower for your needs!
Leaf Blowing Services
Leaf blowers are a popular choice for many homeowners and businesses. They can be used to clear leaves, debris and other small items from your property. While they may not be as powerful as some other types of equipment, they are still able to move large amounts of material in a short amount of time.
More about Pugh's Earthworks
Pugh's Earthworks is a full-service commercial landscaping company that offers a wide range of services to its customers. We offer services such as lawn service, trimming services, pruning services, mowing services and leaf blowing services. We also provide flower bed maintenance and more. Pugh's Earthworks has been in business since 1992 so we have many years of experience in the industry. We provide their services to mainly commercial properties and are licensed and insured. We also have an A+ rating with the Better Business Bureau. Our Quality Assurance Policy provides our customers a money back guarantee on all of our services, and we offer free estimates. They have a wide range of equipment that they use to complete their jobs including tractors, mowers, blowers and more.
Conclusion
Pugh's Earthworks is a full-service commercial landscaping company that offers a wide range of services to its customers. We are committed to providing quality workmanship and customer service, so you can rest assured that when you choose us for your next project we will go above and beyond to ensure it is completed on time and within budget.
Pugh's Earthworks has been providing commercial lawn maintenance services since 1992. We specialize is landscape and lawn maintenance for commercial facilities. Currently, we serve more than 300 commercial clients. Our firm is one of the largest landscape and lawn maintenance firms in Memphis. We also operate similar operations in Nashville TN, Southaven MS, Jackson TN and Little Rock AK. Our award winning team services apartments, condominiums, shopping centers, office buildings and complexes, cemeteries, hospitals, hotels and motels and other commercial facilities.
The majority of our clients have opted into a comprehensive monthly landscape and lawn maintenance program. Our programs can be tailored to meet the specific and unique needs to each property. They are affordable and ensure that the appearance of your property will always be fresh and beautiful. We are a family owned and operated landscape and lawn maintenance firm. Our company takes immense pride in the work we do. Pugh's Earthworks has big company size and strength, but we focus on maintaining our small company values. We guarantee the work we perform and our attention to detail is second to none. Our best source of new clients has always been via recommendations from current and previous clients. Take a look at the customer testimonials we have received.
Pugh's Earthworks was originally started by Mark Pugh. Over the past 25 years, we have grown rapidly. In all that time and throughout all that growth, we have remained true to our motto, Big Company Strength, Small Company Values! Regardless of the size of the client we are working for, our staff will deliver the best possible service, while treating each client with the utmost of respect. In a word, "We Love Our Customers" and "We Appreciate The Opportunity To Serve."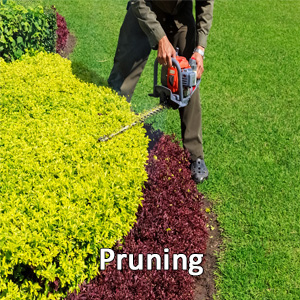 Pugh's Earthworks Commercial Landscaping
Pugh's Earthworks
We operate 5 landscape centers, in 3 states.
Our headquarters is in Memphis, Tennessee. We also operate landscape offices in Nashville, Jackson TN, Southaven MS and Little Rock AR. Our firm provides monthly grounds maintenance services for commercial clients. If you are seeking assistance with Landscaping or Lawn Maintenance services, please give us a call or send us a message via the contact form below. We do offer FREE Estimates.
Headquarters
Phone: (866) 207-4734