Pugh's Earthworks
Summer heat can be a tricky issue to deal with. When you hire the certified professional landscaping company, Pugh's Earthworks, you can rest easy that your commercial landscape will receive the best care possible. Below are some of the routine rules of summer landscaping that will be handled by Pugh's Earthworks.
Summer Commercial Landscaping
When it comes to each season of the year, there are things you want to do and avoid with landscaping.
In following these rules of landscaping, you will find that certain actions promote the beauty and growth of a lawn, greenery, and flowers while others do not.
To help your own landscape this summer, here are some guidelines, starting with your summer lawn.
Things you should do:
DO

 

think ahead when it comes to fertilizing your lawn. Planning a specific time for it will make sure you feed it appropriately and maintain its lush look the whole year round.

DO use organic lawn food that offers the best nutrients for your lawn. Read all the directions before putting it on your lawn.
DO have a plan for what to plant and where. Think about what gets sun and shade as well as where water can automatically reach your plants and flowers. Then, plant accordingly. This plan will save you money and increase the chances of a beautiful look.
DO try something new like a different type of flower or shrub to add new interest to your overall aesthetic.
DO use drought-tolerant plants and look to add as much as possible that doesn't require as much water.
DO bring in a specialist or professional for your commercial landscape so you can enjoy the look without having to do all the work. Contact us today to learn more!
Things to avoid:
DO NOT  burn your lawn by putting down fertilizer when it is hot and dry. Be sure to add plenty of water to keep the grass moist when fertilizing. If too hot outside, it is better to wait on fertilizing your lawn.
DO NOT let your lawn go dormant by letting the grass die down. It takes a lot to make it come back. Or, it may not come back at all. That will mean more money and time you don't want to spend.
DO NOT overdo what you are planting. Keep it natural with the flowers, trees, and plants as well as accessories like pathways and fountains rather than put too much.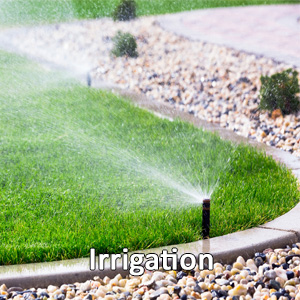 Pugh's Earthworks management does not cut corners with staffing, equipment and hiring of vendors to help their company stand out. We hired Flyline Search Marketing several years ago to manage our online marketing and sales platform. In addition, the Flyline team manages the website ensuring it is updated with product displays and ease of navigation is solid.  Flyline has worked with companies throughout  the United States and produced tremendous sales growth.
Another great thing about Flyline is they bring a comprehensive approach to the table. They will help to develop lead streams while also reducing dependence on wire orders. They will manage social media, build brand recognition and enhance index information with the search engines. One of the greatest things customers have expressed about Flyline Search Marketing is their humble, dedicated and customer first approach. As the CEO Mark Lein likes to say, "we always put the customer first".
It is this dedication and commitment to quality that keeps Pugh's Earthworks as a standout in the markets we serve.  Those competitive markets are Memphis, Nashville, Jackson TN, Little Rock and Southaven MS.  In every market we are committed to providing the highest quality landscaping services available.  Our certified professional team is committed to acting with the utmost of integrity with our business operations and for clients. Every job we do is backed by our 100% customer satisfaction guarantee.
Our strong commitment to excellence allows Pugh's Earthworks the ability to offer and stand behind an excellent quality assurance program. Our company is licensed and insured and we whole heartedly stand behind all of the work that we perform by offering our quality assurance guarantee.
Quality is everyone's responsibility.
Quality is conformance to the customer's requirements.
We believe every job can be improved.
Every idea is treated with the utmost respect.
We realize that improvement must be an on-the-job process.
QUALITY POLICY
It is the goal of Pugh's Earthworks to provide our customers, both internal and external, with services, which meet or exceed their expectations.
We recognize that one of the most important assets we possess, enabling us to achieve this goal, is our professional staff. We strongly encourage all of our people to take the pride of ownership in all the work they do.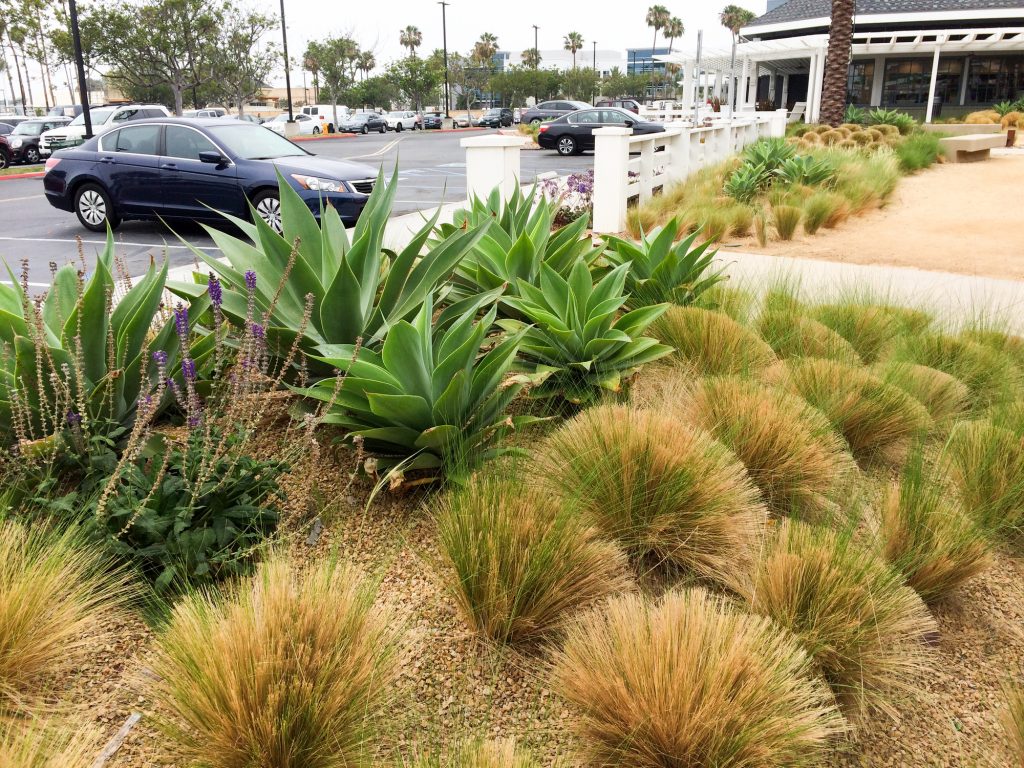 Drought Tolerant Plants for Arid Climate
Pugh's Earthworks is a full service commercial landscape company. We offer commercial landscape maintenance services for mowing, trimming, fertilizing, and irrigating your landscape. Additionally, we have a pest control service to ensure no pests ruin that beautiful commercial landscape design.
Contact us today to find out what we can do for your commercial landscape!