Pugh's Earthworks
The certified professionals at Pugh's Earthworks are the best in the business not only in designing new commercial landscapes but also at restoring outdated landscapes. It is common for landscapes to need a fresh coat of paint. Keeping you commercial landscape looking current and environmentally efficient is not difficult when you hire Pugh's Earthworks.
Whether it is an office building, hotel, or retail location, it is important to consider how the outside of your company can reflect the inside. Plus, in doing your part for the local community, you want to ensure that you are being water-wise and offering a pleasant aesthetic to enhance how your city looks to residents and visitors.
Our commercial landscaping services can help develop or re-design your entire landscape area whether it is expansive or just minimal in an urban setting. We create some of the most incredible outdoor environments you have ever seen.
Hardscapes
We offer a wide range of hardscape services for our commercial landscape design. These include:
Walkways and sidewalks, using concrete, stone, pavers, and brick features
Driveways
Seating areas
Retaining walls
Fencing
Water features
Planters
Bike racks
Lighting
Lighting is a key feature that many companies forget about it. This feature adds interest and keeps the property well-lit for security and advertising purposes during the evening and overnight hours. Also, lighting can help guide visitors in the evening hours to your front door.
We offer LED bulbs, which are an efficient lighting solution for commercial properties. Also, low-voltage lighting solutions are an economical lighting solution. All types of fixture options are available to fit your architecture and landscape design.
Sod, Plant, and Flower Installation
From fresh grass and artificial turf to plants, flowers, and bedding, we offer a full range of commercial landscape installation services. Our commercial landscape designers create and oversee the installation and replacement of flowers, shrubs, and trees. Adding bright colors, shade, and natural ambiance provide a way to have a stunning look for your business.
Drought-Tolerant, Water-Conscious Landscape Design
With a greater focus on sustainability and environmental practices, it's important to consider this within your commercial landscape design. That's why we are able to come and provide recommendations on how to reduce water consumption through the use of artificial turf as well as drought-tolerant plants and landscape features, including crushed granite and other types of rock and gravel designs.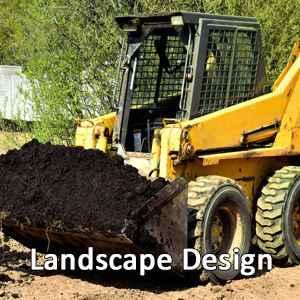 Pugh's Earthworks
Big Company Strength and Small Company Values!
Pugh's Earthworks was originally started by Mark Pugh. Our firm has been in business since 1992. Over the past 25 years, we have grown rapidly. In all that time and throughout all that growth, we have remained true to our motto, Big Company Strength, Small Company Values! Regardless of the size of the client we are working for, our staff will deliver the best possible service, while treating each client with the utmost of respect. In a word, "We Love Our Customers" and "We Appreciate The Opportunity To Serve."
We are now one of the Mid South' s leading commercial landscape installation and maintenance companies. Pugh's Earthworks provides the highest quality landscaping services available. We are Memphis landscape maintenance experts. Our team is committed to acting with the utmost of integrity with our business operations and for clients and the communities we serve. Every job we do is backed by our 100% customer satisfaction guarantee.
Pugh's Earthworks stands solidly behind an excellent quality assurance program. Our company is licensed and insured and we whole heartedly stand behind all of the work that we perform by offering our quality assurance guarantee.
Quality is everyone's responsibility.
Quality is conformance to the customer's requirements.
We believe every job can be improved.
Every idea is treated with the utmost respect.
We realize that improvement must be an on-the-job process.
QUALITY POLICY
It is the goal of Pugh's Earthworks to provide our customers, both internal and external, with services, which meet or exceed their expectations.
We recognize that one of the most important assets we possess, enabling us to achieve this goal, is our professional staff. We strongly encourage all of our people to take the pride of ownership in all the work they do.

Other Services
Also, we offer commercial landscape maintenance services for mowing, trimming, fertilizing, and irrigating your landscape. Additionally, we have a pest control service to ensure no pests ruin that beautiful commercial landscape design.
Contact us today to find out what we can do for your commercial landscape!