Pugh's Earthworks
It feels like every time you turn on your television or car radio, commercials abound. There are miracle creams and procedures that reduce wrinkles and make you look younger. Companies that want to install vinyl siding, repaint or replace your doors and windows. Then there are weight loss companies with food plans or medical procedures to sculpt your body and get rid of fat.
What you do not see much of are landscape companies advertising the benefits of renewing the look of your property. At Pugh's Earthworks, we are experts in refreshing and revitalizing outdated commercial landscapes.
Your commercial landscape most likely has served you well over the years, offering a professional look. However, like everything, this might be the time to think about a makeover to revitalize that commercial landscape.
There are many reasons to consider this change. First, changing the commercial landscape creates new interest for visitors and offers them a fresh, inviting place.
Second, the changes in environmental concerns mean you will need to think about water conservation and a move to drought-resistant plants.
Third, like the outside of your commercial building, it could just be time for improvements due to age, wear and tear, and weather impact.
In all situations, you do not want dead or broken trees and shrubs to impact others' impression of your business. Plus, any fallen limbs or ragged branches can put employees and visitors to the property at risk for injury.
Now that it is a new year, it is a good time to think about getting professional commercial landscape services like Pugh's Earthworks to revitalize how the surroundings of your business look.
We can come up with a plan on how to change it as well as a timeline to revamp your landscape in a way that does not interfere with visitors and clients coming to your business. Our services include collecting and hauling away debris, trimming back, or pruning bushes and mature trees, and planting new flowers, plants, and greenery that complement your building's architecture.
We will recommend a way to use less water and make improvements to your existing irrigation system. If you have grass, then we will also take care of your lawn and bring it back to life if it needs more attention. This also involves weed control and other preventative measures to help ensure a beautiful commercial landscape.
Contact us today to find out what we can do for your commercial landscape to make it an attractive and welcoming way to greet visitors and clients.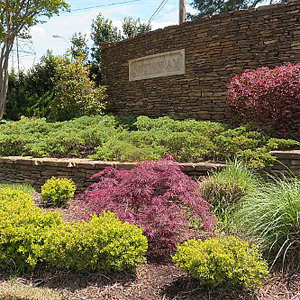 Pugh's Earthworks Landscaping
Clients We Serve Include Institutional, Industrial, Retail, Office Complexes, Apartments and Condominiums
We have been serving Memphis and West Tennessee, Little Rock AR, and Nashville, TN since 1991. Pugh's Earthworks provides a complete landscape solution for property owners and managers eliminating the need for multiple contractors. We have a "Can Do" attitude that sets us apart from other landscape companies.
Our fleet of trucks contains specially trained team members who consistently provide professional service with personal involvement for each and every client. The company is fully licensed and insured, our equipment is state of the art and well maintained from our in-house repair facility. Pugh's Earthworks understands that property owners have made a significant investment of time and money in the properties we service. For that reason, we are dedicated to make them look their best with a custom plan for each individual property.
Please complete our Free Quote request to make arrangements for a full property evaluation free of charge.
Primary Services
Our primary focus is commercial landscaping and lawn maintenance. We provide landscape services and monthly lawn maintenance programs for large office buildings, apartments, condominiums, retail shopping centers, hospitals and cemeteries. Our landscape services include things like, pruning, flower bed design and flower installation, site clean up, debris removal, mulch, snow and ice removal, property enhancements and upgrades. Pugh's Earthworks is fully licensed and insured. We are committed to exceeding our clients' expectations. We understand you have made significant investments in your properties and we strive to make them look their best.
Landscaping Services & Monthly Lawn Maintenance Programs For Commercial Clients
We offer affordable monthly lawn maintenance programs. These maintenance programs are available for large office buildings, retail facilities, small office environments,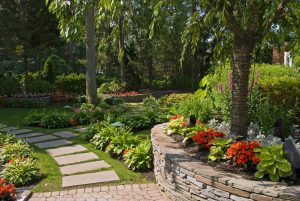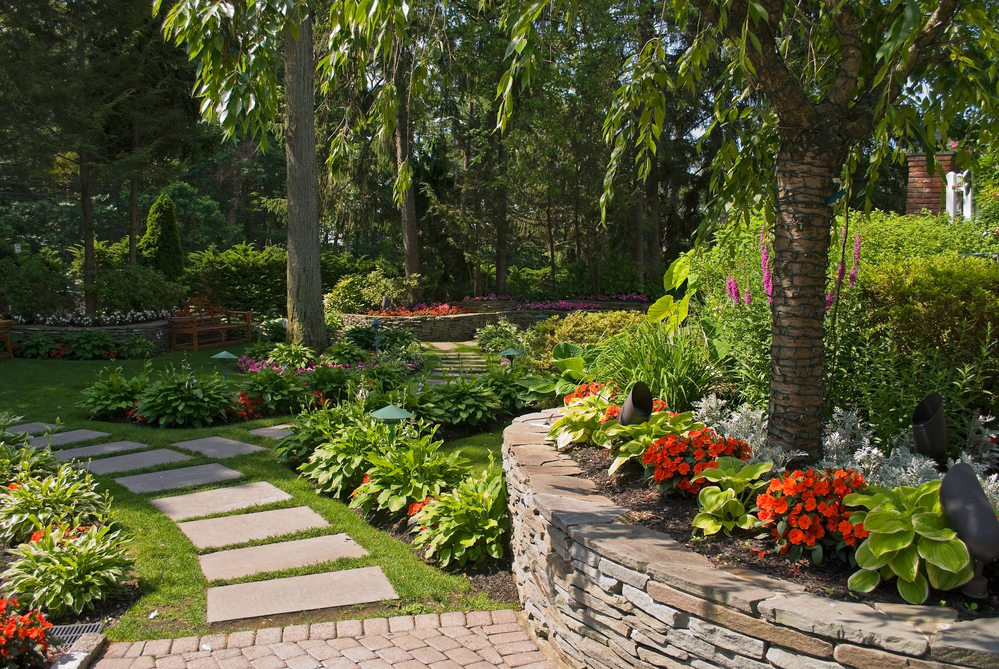 condominiums, apartments, cemeteries, hospitals and more.
Other Services We Offer
In addition to commercial landscaping and monthly lawn maintenance programs, we also provide many other services. Our expert staff can redesign your entire landscape. We create some of the most incredible outdoor environments you have ever seen.
From landscape bed design, to plant and flower installation and maintenance, Pugh's Earthworks is the firm who can handle all your landscape and maintenance needs. Our firm employs a professional team who can handle landscape and lawn maintenance projects of any size.
Pugh's Earthworks operates 5 landscape centers, in 3 states. 
Our headquarters is in Memphis, Tennessee. We also operate landscape offices in Nashville, Jackson TN, Southaven MS and Little Rock AR. Our firm provides monthly grounds maintenance services for commercial clients. If you are seeking assistance with Landscaping or Lawn Maintenance services, please give us a call or send us a message via the contact form below. We do offer FREE Estimates. 
Headquarters
Phone: (866) 207-4734
Email: info@pughsearthworks.com