Pugh's Earthworks
Labor Day weekend, which is September 4th through September 6th this year, is the unofficial end to summer and often filled with end-of-summer barbecues and fun. Whether you are hosting a customer event at your business or an employee picnic, you want to make sure your lawn and outdoor space is ready for the Labor Day celebration.
Here are some tips to consider for your lawn care and maintenance as well as any other landscaping featured around your commercial space:
Lawn and landscape maintenance isn't just about aesthetics. You also need to think about safety. Look for any holes in your lawn or uneven surfaces that should be filled in so no one twists an ankle or takes a fall.  Add in topsoil to fill these holes and levels the surface. If you start looking for these holes a week or so in advance, you can also add some grass seed and water to get the grass growing in those areas again. If pressed for time, you can also add in pieces of sod to level out areas of your lawn.
Look for anything that might annoy guests, such as prickly branches, weeds, and pests. If there is still a few weeks, consider hiring a pest control service as well as a company that can remove all the weeds and prickly branches.
Don't forget to feed and aerate your lawn. This feeding should be in place for every six to eight weeks. This will help keep it looking green and vibrant. Plus, it will give it strength to withstand all the shoes, chairs, tables, and tents you put on it during your Labor Day event.
Maintain a structured watering and mowing process for your lawn to also give it strength
And, when the Labor Day celebration is over, you'll most likely have to give that lawn a little love. After all the food, rugs, feet, and action, you'll need to consider if the lawn needs any re-seeding or manicuring.
Contact us today to get some special care for your commercial lawn and landscaping before and after your Labor Day festivities.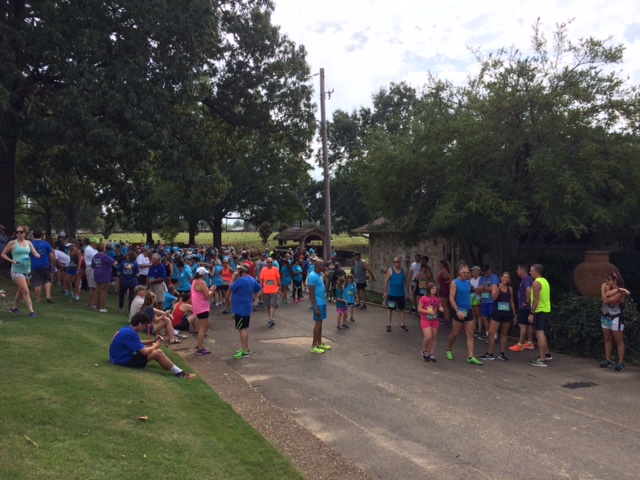 Pugh's Earthworks
Big Company Strength and Small Company Values!
Pugh's Earthworks was originally started by Mark Pugh. Our firm has been in business since 1992. Over the past 25 years, we have grown rapidly. In all that time and throughout all that growth, we have remained true to our motto, Big Company Strength, Small Company Values! Regardless of the size of the client we are working for, our staff will deliver the best possible service, while treating each client with the utmost of respect. In a word, "We Love Our Customers" and "We Appreciate The Opportunity To Serve."
We are now one of the Mid South' s leading commercial landscape installation and maintenance companies. Pugh's Earthworks provides the highest quality landscaping services available. We are Memphis landscape maintenance experts. Our team is committed to acting with the utmost of integrity with our business operations and for clients and the communities we serve. Every job we do is backed by our 100% customer satisfaction guarantee.
Our commercial landscaping services can help develop or re-design your entire landscape area whether it is expansive or just minimal in an urban setting. We create some of the most incredible outdoor environments you have ever seen.

The Pugh's Earthworks team has all the proper credentials, degrees and certifications necessary to deliver top quality landscape and lawn maintenance design, installation and maintenance services. Our team is experienced, highly skilled. They all operate with a customer first attitude.
Our firm is one of the largest landscape and lawn maintenance companies in Tennessee. We have all the right equipment to handle commercial landscape and lawn maintenance projects. Our client base includes hotels, motels, business complexes, retail shopping centers, hospitals, schools, apartments, condominiums and other commercial accounts.
Tennessee Department of Agriculture Chartered/Licensed
Mississippi Bureau of Plant Industry licensed
Arkansas State Plant Board Licensed
Master of Business Administration
Bachelors of Science in Agronomy
Bachelors in Landscape Contracting Management
Associates of Applied Science in Landscape Management
Associates of Applied Science in Turf Grass Management
Dynascape Certified
Planet Professional Network
Landscape Industry Certified
Contact Us
We operate 5 landscape centers, in 3 states. 
Our headquarters is in Memphis, Tennessee. We also operate landscape offices in Nashville, Jackson TN, Southaven MS and Little Rock AR. Our firm provides monthly grounds maintenance services for commercial clients. If you are seeking assistance with Landscaping or Lawn Maintenance services, please give us a call or send us a message via the contact form below. We do offer FREE Estimates. 
Also, we offer commercial landscape maintenance services for mowing, trimming, fertilizing, and irrigating your landscape. Additionally, we have a pest control service to ensure no pests ruin that beautiful commercial landscape design.
Contact us today to find out what we can do for your commercial landscape!
Headquarters
Phone: (866) 207-4734