Pugh's Earthworks
Pugh's Earthworks provides commercial landscape design and maintenance services throughout Tennessee, including Memphis, Jackson, and Nashville, In addition, we service commercial lawns and landscaping in Little Rock, Arkansas.  Our services include commercial landscape design, including plants, hardscape, irrigation, lighting and more.
If you are thinking of adding commercial landscape to your business, the Certified Landscape Technicians at Pugh's Earthworks are the team to contact before starting the project. Things to consider include:
First, your landscape should reflect your business and brand. If you are touting sustainability and environmental activities, then your landscape needs to show that. Or, if your business offers relaxation, then create a Zen-like space.
Second, think about how people will engage with your business and how you can offer them spaces to stay longer. This is especially important if you are a retail business. Adding amenities like benches, chairs, tables, and other outdoor spaces that invite them to remain on your property.
Next, you'll need to think about where and how people approach your business. Use natural objects like trees and shrubs to line the path that takes them straight to your company's front door.
Then, it is important to create an attractive space with your landscape that is tidy, offers shade, or provides a refreshing feel. It will make people want to come there rather than turn them away.
Finally, consider your architecture and how your commercial landscape should coordinate with that look. You will need to look at color, texture, shape, and style.
Overall, another important consideration for commercial landscape is how you can conserve water and energy through your design.  For example, if you add a green roof to your building helps with controlling water run-off as well as lowers heating and cooling costs.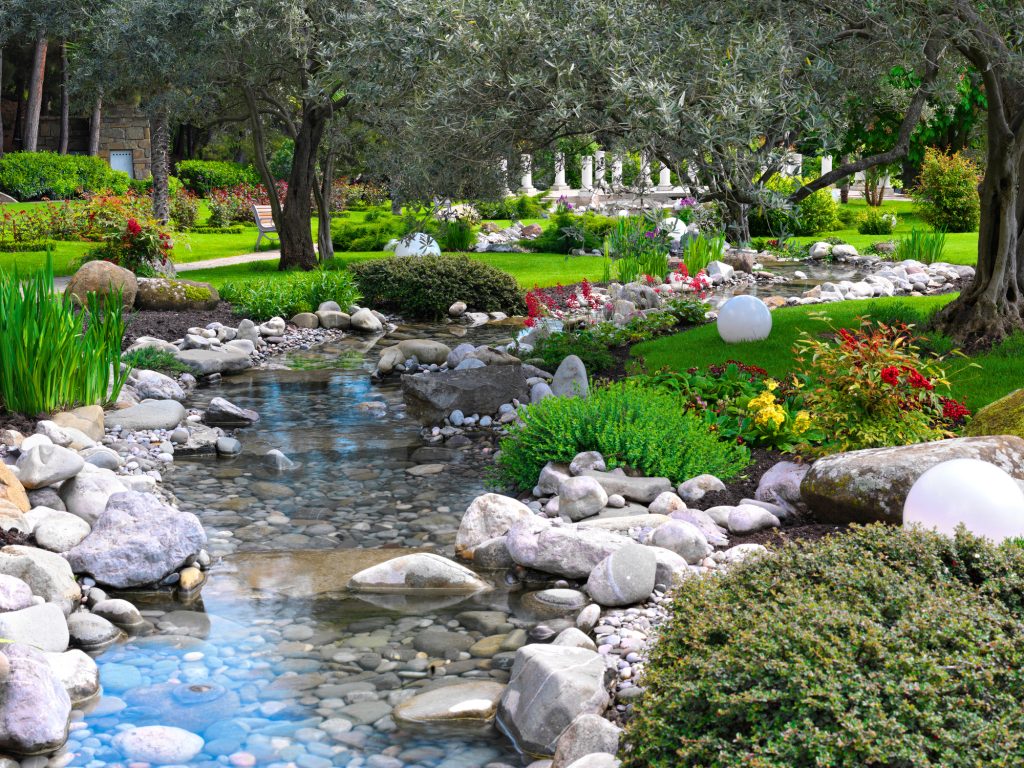 Zen Landscape
Pugh's Earthworks Qualifications
When you choose Pugh's Earthworks as your Commercial Landscaping company, you can rest assured that from start to finish this team is a premiere Commercial Landscaping company in their markets and in the nation for that matter. To excel and perform at their level takes hard work, dedication and lots of education.
In order to become a certified landscape technician, some employers may look for individuals that are licensed or certified in horticulture.  Certification is not always required for landscape technicians. However, earning these credentials enhances the ability for career advancement.  There are organizations offering certification to landscape technicians. One such organization is the Professional Land Care Network (PLN).
Using the services of a certified technician typically yields greater results with respect to the beauty and the environment effectiveness of your landscape. Technicians have a broad range of expertise. They can design interior gardens, complex exterior plantings, walkways, retaining walls and bridges. In addition, certified technicians are sometimes employed in nurseries where they can use their expert knowledge to assist customers.
There are varying levels of education and expertise as with most industry trades. Some colleges offer two and four year programs. In these programs students learn extensive knowledge not only regarding plants but also such things as the proper use and maintenance of landscape equipment, such as chainsaws, trimmers and tillers.
Two year programs are generally awarded an Associates of Science Degree. This curriculum consists of classes in plant science, soil science, landscape design, irrigation design and installation, computer-aided drafting, pesticide and fertilizer application, plant and tree care.  Upon completion of the program, students are often placed with employers for an internship and fieldwork experience.
The four year program is more advanced and contains a core of general science and horticulture classes. Some programs include classes such as plant pathology, soil science, ornamental horticulture, floriculture, greenhouse management, entomology and botany. Similar to the Associates of Science Degree, students are sometimes offered work experience and internships in the landscape and horticulture industries.
The Professional Land Care Network presently offers four different variations of landscape technician certifications. Information on these programs is located at www.landcarenetwork.org. Exteriors, interiors, horticultural or lawn care are the basic areas technicians can be certified in. Each area the technician applicant wishes to specialize in requires that they pass a test administered by the PLN.  Both hands on and written are forms of the test. If an applicant desires to become a certified horticultural technician, they will be required to take a class offered by the PLN as well.
When you consider the value of your project it makes sense to hire a Pugh's Earthworks Certified Landscape Technician. These skilled professionals can take you through all phases of your project. From plant science, soil science, landscape design, irrigation design and installation, computer-aided drafting, pesticide and fertilizer application, plant and tree care, you will be served by the best in the industry!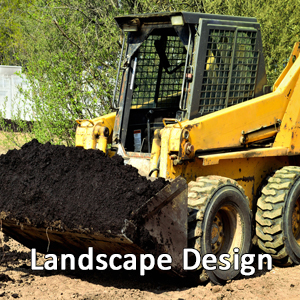 Pugh's Earthworks Headquarters
Phone: (866) 207-4734
Email: info@pughsearthworks.com
Please contact us today for the most inclusive Commercial Landscape Design and Maintenance services you will find.