Pugh's Earthworks
The certified technicians at Pugh's Earthworks have learned, through their many hours of studies, that compost renders numerous benefits. For one it helps the environment tremendously. It retains a very large amount of water. This water retention prevents or reduces soil erosion by controlling runoff.  When water flows downstream it carries with it many pollutants. Things like heavy metals, nitrogen, phosphorus, oil and grease, fuels, herbicides, and pesticides. All these chemicals are found in such things as fertilizer, gasoline for power tools etc.
Compost is a natural fertilizer. The decomposition process of organic matter that includes some of that food waste you throw away. It is that compost and what it is made of that helps nourish the soil and feeds those plants or that lawn.
Compost can be made on a small scale like what people do with the organic aspects of their trash. It is typically made in a large container. Or, it can be created on a much larger scale. Besides food, compost can also include grass clippings, leaves, hay, seashells, tree bark and twigs, animal manure, and straw.
The compost mixture typically consists of two parts of dry material like leaves to one part wet or green material, such as grass clippings. The mixture is then left to decompose. Air movement is important, but the decomposing compost must also remain evenly moist.
What makes compost so good for the lawn and other landscape is the microorganisms. Millions of microbes deliver the necessary nutrients to the soil to help stimulate plant growth. With all the nutrients, the grass becomes healthier. Just think of it as vitamins for the grass.
To apply compost to a lawn, it needs to be spread with shovels to create a layer across the lawn that is about 1/4″ thick. After a rake can be used to ensure the compost is evenly spread. It is good to apply the compost just after seeding and aerating.
Because microorganisms are continually reproducing and dying, you can never add too much compost to the lawn. Once organic matter starts to build up in the soil, you can apply compost much less.  Also, you won't need to fertilize and water the lawn while weed, insect, and disease will also decrease. This illustrates another benefit of using compost for the lawn.
To get professional assistance with composting, contact the certified technicians at
Pugh's Earthworks
contact us
now to find out how we can help you maintain a lush commercial lawn while doing marvelous things to protect our precious environment.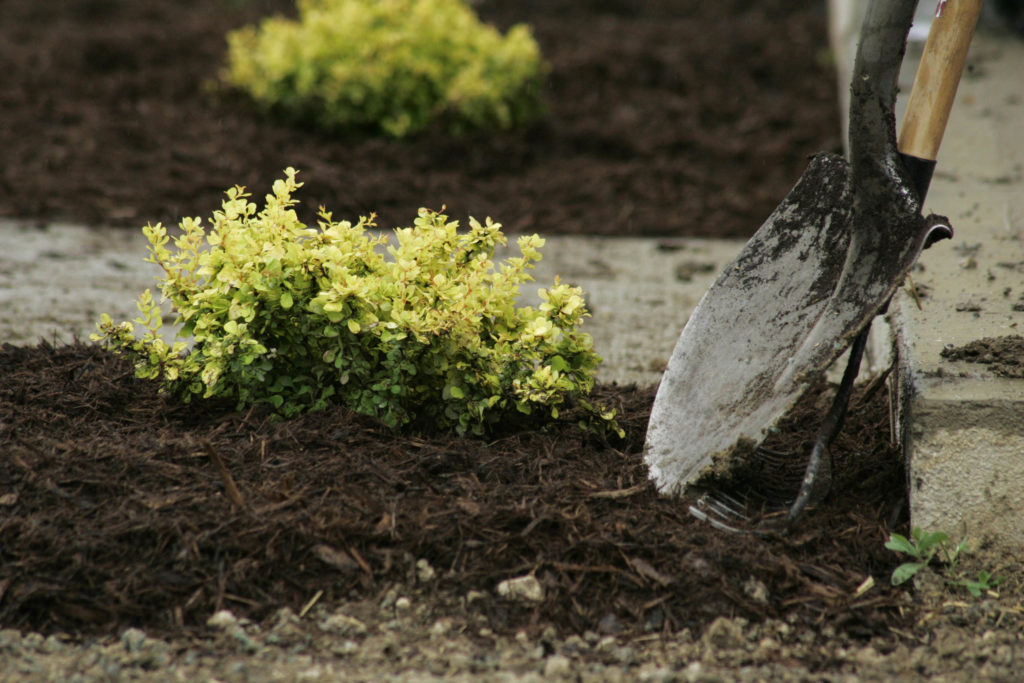 Spreading Compost for Plants
Pugh's Earthworks
Credentials/Affiliations/Degrees, Certifications
The Pugh's Earthworks team has all the proper credentials, degrees and certifications necessary to deliver top quality landscape and lawn maintenance design, installation and maintenance services. Our team is experienced, highly skilled. They all operate with a customer first attitude.
Our firm is one of the largest landscape and lawn maintenance companies in Tennessee. We have all the right equipment to handle commercial landscape and lawn maintenance projects. Our client base includes hotels, motels, business complexes, retail shopping centers, hospitals, schools, apartments, condominiums and other commercial accounts.
Tennessee Department of Agriculture Chartered/Licensed
Mississippi Bureau of Plant Industry licensed
Arkansas State Plant Board Licensed
Master of Business Administration
Bachelors of Science in Agronomy
Bachelors in Landscape Contracting Management
Associates of Applied Science in Landscape Management
Associates of Applied Science in Turf Grass Management
Dynascape Certified
Planet Professional Network
Landscape Industry Certified
We offer an excellent quality assurance program.  This is because we are licensed and insured and stand behind all of the work that we perform with our quality assurance guarantee.
Quality is everyone's responsibility.
Quality is conformance to the customer's requirements.
We believe every job can be improved.
Every idea is treated with the utmost respect.
We realize that improvement must be an on-the-job process.
QUALITY POLICY
It is the goal of Pugh's Earthworks to provide our customers, both internal and external, with services, which meet or exceed their expectations.
We recognize that one of the most important assets we possess, enabling us to achieve this goal, is our professional staff. We strongly encourage all of our people to take the pride of ownership in all the work they do.
To this end we commit ourselves to strive in all we do for total customer satisfaction.
TOTAL CUSTOMER SATISFACTION
Management guarantees that ongoing support of these goals is our highest priority. We must never lose sight that customer satisfaction is a direct measure of our performance.
Working together as a team, making use of all our talents and expertise, we will accomplish our objective.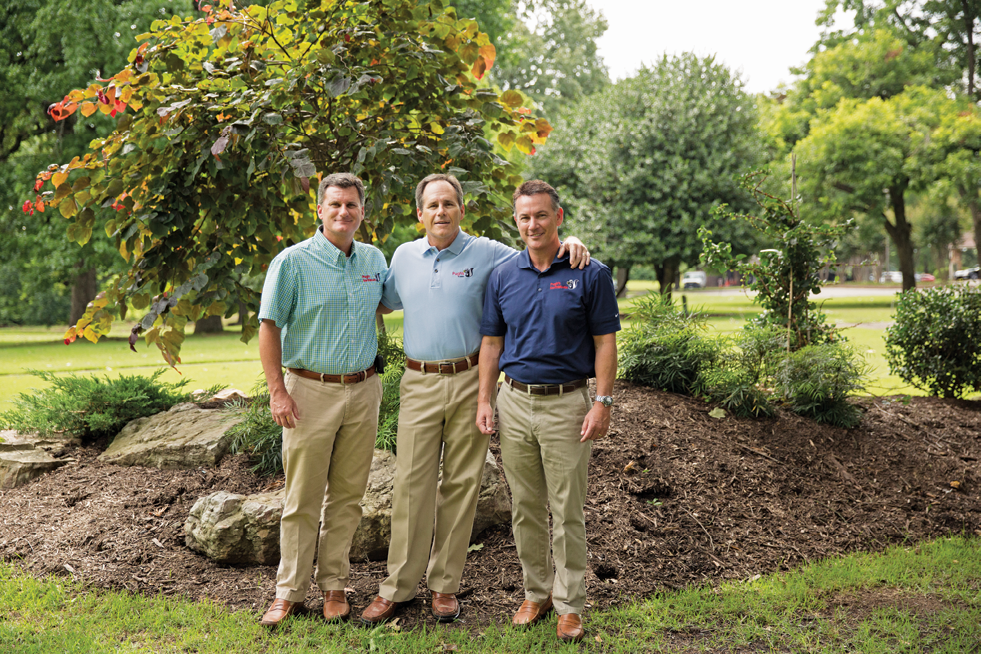 Pugh's Earthworks Ownership Team
Pugh's Earthworks Headquarters
Phone: (866) 207-4734
Email: info@pughsearthworks.com