Pugh's Earthworks
Pugh's Earthworks provides commercial landscape design and maintenance services throughout Tennessee, including Memphis, Jackson, and Nashville. We have five commercial landscape service operations in three states, including landscapes and service lawns and landscaping in Little Rock, Arkansas.  We assist a wide range of businesses and commercial properties with monthly maintenance, design, and landscape care services.
One of our main service areas is landscaping and lawn maintenance for apartments. Both apartments and condominium complexes have common areas that include grass, shrubs, trees, flower beds, and more. There are also hardscape, irrigation systems, and lighting that need attention.
Whether it is a new multifamily complex in Memphis or an existing apartment building, we can help with the landscape design, maintenance, and upgrades to deliver drought-friendly landscaping.
We understand that apartment and condo complexes operate on tight budgets. That's why we offer some of the most affordable  monthly lawn maintenance and landscaping programs for multi-family apartments and condominium complexes in Memphis and throughout Tennessee.
It is the customer segment where Pugh's Earthworks got started and it continues to be a primary component of our client base.   Our professional, licensed team of landscapers understands how to offer the best landscape and lawn services at the best price. We even offer seasonal services that you can add on, including ice and snow clearing as well as pest control services.
Each monthly landscape and lawn care package is customized to our apartment client needs and budget. Delivering a premiere service means that your property management teams and asset managers can keep occupancy and resident satisfaction high due to the attractive, high-quality surroundings.
Contact us today to get your free quote for your commercial lawn and landscape design or maintenance services. We look forward to meeting with you and seeing how we can partner to deliver an attractive, eco-friendly landscape for your apartment or condominium complex.
Pugh's Earthworks has a great reputation because of the professional and outstanding service we provide to each of our Apartment and Condominium properties. Below is a testimonial from one of our many satisfied clients:
"Please consider this letter of correspondence as a testimonial to the outstanding work your crew continues to perform on our property.
"When I met with you last week during your scheduled 'walk over' with me, I explained then how even the tenants have commented about the face lift that has transpired since Pugh's has taken over the maintenance of this property. Some of the tenants have even written very positive comments that have accompanied their rent payments. Now that's strong, especially when some of the tenants find mostly minor things to complain about.
"Since Pugh's Earthworks has been servicing our property, we have actually been able to see an increase in prospective resident inquiries and I personally think our resident retention has even improved as a direct reflection of the cosmetic appearance of this large apartment community.
"Thanks for your deliberate attempts to assure customer satisfaction. Little Rock has needed this kind of professional approach in landscaping for a long time and we're glad you are here!
Clara Stankevitz, Community Director
Westside Creek Apartments, Little Rock AR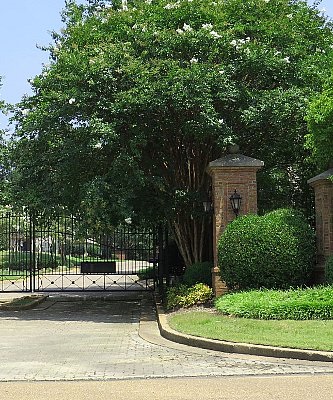 About Pugh's Earthworks
The company was started in 1992 and has grown tremendously. One reason for that is hard work and much dedication but in addition the owner's commitment to their customers is outstanding. Their motto is , Big Company Strength, Small Company Values! Regardless of the size of the client we are working for, our staff will deliver the best possible service, while treating each client with the utmost of respect. In a word, "We Love Our Customers" and "We Appreciate The Opportunity To Serve."
With that kind of focus and commitment to the client, it is no wonder Pugh's Earthworks is a leading commercial landscape installation and maintenance companies in the markets they serve. Those markets are Memphis, Nashville, Jackson TN, Little Rock and Southaven MS.  Pugh's Earthworks provides the highest quality landscaping services available.  Our team is committed to acting with the utmost of integrity with our business operations and for clients. Every job we do is backed by our 100% customer satisfaction guarantee.
Our Quality Assurance Guarantee
Pugh's Earthworks offers an excellent quality assurance program. We are licensed and insured and stand behind all of the work that we perform with our quality assurance guarantee.
Quality is everyone's responsibility.
Quality is conformance to the customer's requirements.
We believe every job can be improved.
Every idea is treated with the utmost respect.
We realize that improvement must be an on-the-job process.
QUALITY POLICY
It is the goal of Pugh's Earthworks to provide our customers, both internal and external, with services, which meet or exceed their expectations.
We recognize that one of the most important assets we possess, enabling us to achieve this goal, is our professional staff. We strongly encourage all of our people to take the pride of ownership in all the work they do.
To this end we commit ourselves to strive in all we do for total customer satisfaction.
TOTAL CUSTOMER SATISFACTION
Management guarantees that ongoing support of these goals is our highest priority. We must never lose sight that customer satisfaction is a direct measure of our performance.
Working together as a team, making use of all our talents and expertise, we will accomplish our objective.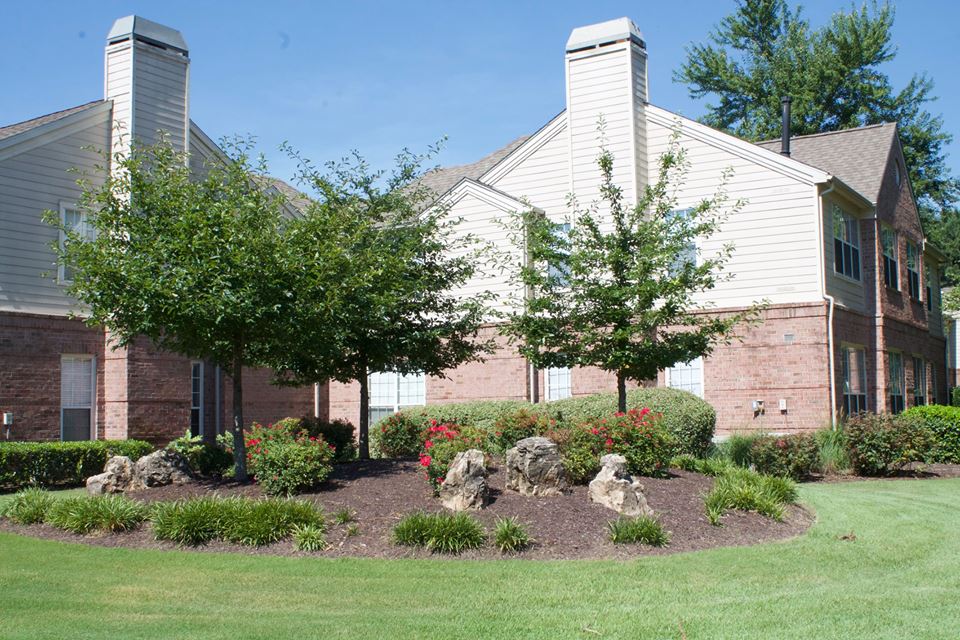 Contact us today to find out what we can do for your commercial landscape!
Headquarters
Phone: (866) 207-4734
Email: info@pughsearthworks.com