Pugh's Earthworks
The winter season can present challenges with keeping your commercial property looking attractive. Of course appearance is important for customer and employee image. The professional and certified landscape technicians at Pugh's Earthworks are very educated and skilled at keeping landscapes looking pristine during the challenges presented by all seasons.
Depending on what part of the country you live in, winters can be mild, medium or severe. The markets that Pugh's Earthworks serves tend to be in the medium category which does experience cold and snowy conditions. Those markets are Memphis, Tennessee which is headquarters plus offices in Nashville, Jackson TN, Southaven MS and Little Rock AR. Our firm provides monthly grounds maintenance services for commercial clients in these markets.
Below are a few things that can be done to help to beautify your commercial landscape during the harsh winter months:
Planting Evergreen Trees can enhance the overall appearance of your commercial landscape. In the dead of winter when there is little color to break up the mundane, Evergreens can add that spark of color that is pleasing to the eye. A couple of good choices for Evergreens are the Blue Dwarf Spruce which adds a blueish tone and the Gold Thread False Cypress which adds sparking yellows.
If you are a lover of wildlife, attracting birds can be more of a challenge in the winter. However, by keeping your bird feeders full of food and using heated dog bowls for water, birds will be sure to stop by and add a sense of life to the dead of winter.
Adding attractive lighting will help to amplify the beauty of your landscaping especially since there is less sunlight during the winter months. Many commercial businesses add holiday lighting to their building(s) as well.
Repurposing existing decorations like flower pots, barrels, bird baths etc. will help as well. By planting annuals or using pieces of sculpture in these existing decorations it will add to their aesthetic value during the winter months.
The experts at Pugh's Earthworks would be honored to earn your business as a permanent commercial landscape client. We have the licenses, skill and passion to keep your property in tip top shape including during the bitter cold winter months.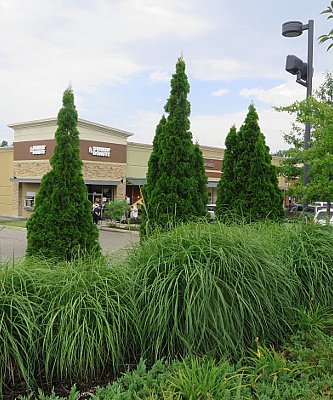 Evergreen Trees
Pugh's Earthworks was originally started by Mark Pugh. Our firm has been in business since 1992. Over the past 25 years, we have grown rapidly. In all that time and throughout all that growth, we have remained true to our motto, Big Company Strength, Small Company Values! Regardless of the size of the client we are working for, our staff will deliver the best possible service, while treating each client with the utmost of respect. In a word, "We Love Our Customers" and "We Appreciate The Opportunity To Serve."
We are now one of the Mid South' s leading commercial landscape installation and maintenance companies. Pugh's Earthworks provides the highest quality landscaping services available. We are Memphis landscape maintenance experts. Our team is committed to acting with the utmost of integrity with our business operations and for clients and the communities we serve. Every job we do is backed by our 100% customer satisfaction guarantee.
Pugh's Earthworks utilizes the services of  Flyline Search Marketing to manage their online marketing and sales platform. The Flyline team customized the the Pugh's Earthworks website and made enhancements to floral product displays and ease of navigation.  Flyline has worked with florists throughout  the United States and produced tremendous sales growth for these florists.
Another great thing about Flyline is they bring a comprehensive approach to the table. They will help to develop lead streams while also reducing dependence on wire orders. They will manage social media, build brand recognition and enhance index information with the search engines. One of the greatest things customers have expressed about Flyline Search Marketing is their humble, dedicated and customer first approach. As the CEO Mark Lein likes to say, "we always put the customer first".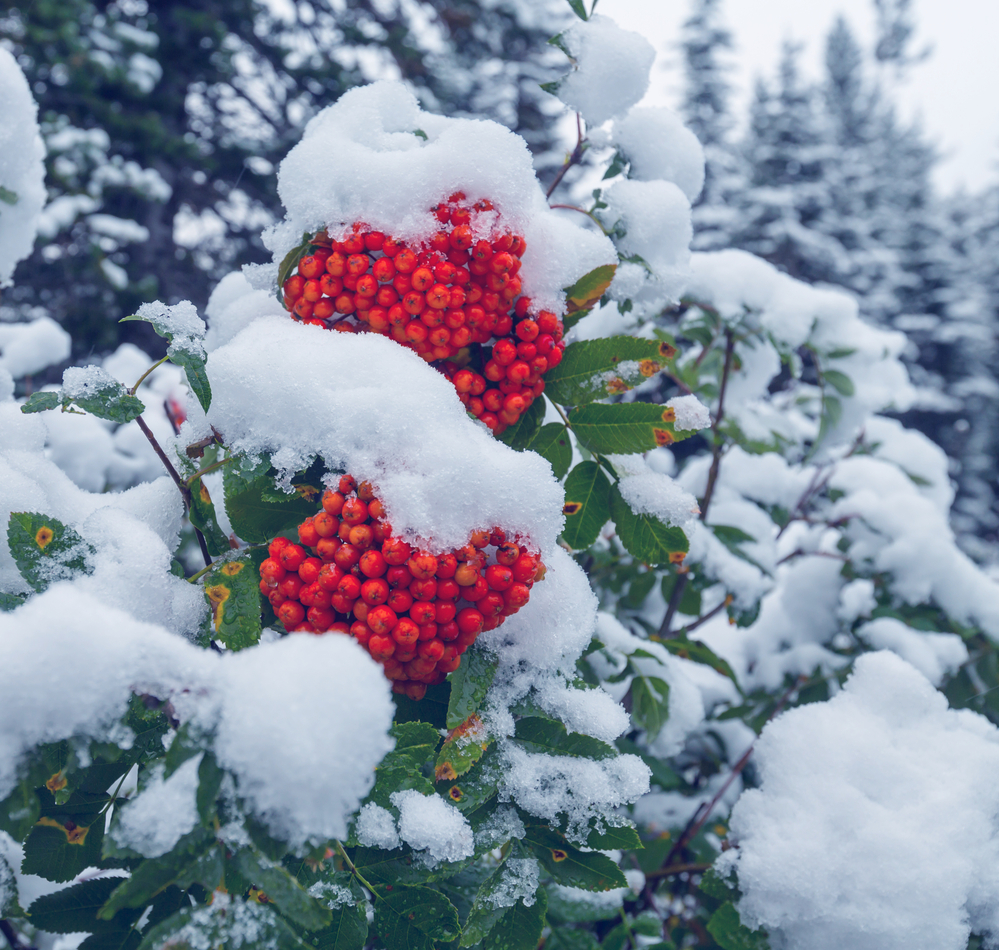 Winterberry Shrub
Headquarters for Pugh's Earthworks is located in Memphis, Tennessee. We also operate landscape offices in Nashville, Jackson TN, Southaven MS and Little Rock AR. Our firm provides monthly grounds maintenance services for commercial clients. If you are seeking assistance with Landscaping or Lawn Maintenance services, please give us a call or send us a message via the contact form below. We do offer FREE Estimates. 
Also, we offer commercial landscape maintenance services for mowing, trimming, fertilizing, and irrigating your landscape. Additionally, we have a pest control service to ensure no pests ruin that beautiful commercial landscape design.
Contact us today to find out what we can do for your commercial landscape!
Headquarters
Phone: (866) 207-4734
Email: info@pughsearthworks.com