Pugh's Earthworks
Companies in the Landscaping industry have a duty to apply chemicals like fertilizer and pesticides in an environmentally sound fashion. Pugh's Earthworks takes this very seriously and follows all established guidelines. If you look at the state and industry certifications and licenses our company has achieved, it is obvious that we are professionals.
The Pugh's Earthworks team has all the proper credentials, degrees and certifications necessary to deliver top quality landscape and lawn maintenance design, installation and maintenance services. Our team is experienced, highly skilled. The all operate with a customer first attitude.
Our firm is one of the largest landscape and lawn maintenance companies in Tennessee. We have all the right equipment to handle commercial landscape and lawn maintenance projects. Our client base includes hotels, motels, business complexes, retail shopping centers, hospitals, schools, apartments, condominiums and other commercial accounts.
Tennessee Department of Agriculture Chartered/Licensed
Mississippi Bureau of Plant Industry licensed
Arkansas State Plant Board Licensed
Landscape Industry Certified
Below is a partial excerpt of EPA comments found on the Tennessee Department of Agriculture website. Clearly there are many factors to consider when applying chemicals.
"The ESA is intended to protect and promote the recovery of species that are in danger of becoming extinct. Threats to a species from habitat destruction, pollution, over-harvesting, disease, predation and other natural or man-made factors must be reviewed and evaluated before an animal or plant can be placed on the federal endangered or threatened species list. The U.S. Fish and Wildlife Service and the National Oceanic and Atmospheric Administration's National Marine Fisheries Service, collectively known as the Services, administer the ESA.
However, the ESA requires that all federal agencies, including EPA, make sure that any action they authorize, fund or carry out won't jeopardize the existence of listed species or "destroy or adversely modify" any designated critical habitat for that species. The role EPA has in implementing the ESA is to ensure that the use of pesticides is not likely to jeopardize listed species or destroy or adversely modify their critical habitat when we register pesticides.
When EPA determines that use limitations are necessary to ensure that legal use of a pesticide will not harm listed species or their critical habitat, we may seek to change the terms of the pesticide application to establish either generic or geographically specific pesticide use limitations.
When geographically specific use limitations are necessary, Bulletins are developed to put the necessary mitigations into place. These mitigations are specific to the area(s) where the species is exposed to the pesticide(s) in question. Pesticide labels refer the pesticide user to Bulletins Live! Two contains enforceable use limitations for a pesticide to ensure its use will not jeopardize the continued existence of a listed species or adversely modify designated critical habitat.
Bulletins show:
The name of the pesticide active ingredient(s) and/or product(s), depending on what the user searches for, with pesticide limitations that may affect the listed species,
The geographically specific pesticide use limitation(s) necessary to protect listed species or designated critical habitat.
A map of the user-selected area of interest.
The effective/enforceable date (month and year) of the Bulletin.
Those without Internet access may check availability and applicability of Bulletins by calling (844) 447-3813.
Bulletins will be effective and enforceable under FIFRA as part of the product label. Once the pesticide product label refers to Bulletins, pesticide users may check Bulletins Live! Two for Bulletin availability up to six months before applying a pesticide".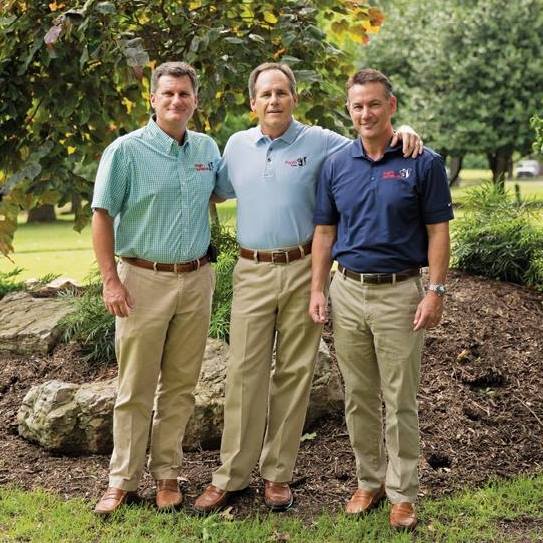 Owners
About Pugh's Earthworks
Pugh's Earthworks management is committed to being the most trusted and results oriented landscaping company in the markets we serve.  Every aspect of our business is taken seriously from hiring, ongoing training, equipment investment and certification/licensing.  We do not cut corners with staffing, equipment and hiring of vendors to help the company stand out.
We hired Flyline Search Marketing several years ago to manage our online marketing and sales platform. In addition, the Flyline team manages the website ensuring it is updated with product displays and ease of navigation is solid.  Flyline has worked with companies throughout  the United States and produced tremendous sales growth.
Another great thing about Flyline is they bring a comprehensive approach to the table. They will help to develop lead streams while also reducing dependence on wire orders. They will manage social media, build brand recognition and enhance index information with the search engines. One of the greatest things customers have expressed about Flyline Search Marketing is their humble, dedicated and customer first approach. As the CEO Mark Lein likes to say, "we always put the customer first".
It is this dedication and commitment to quality that keeps Pugh's Earthworks as a standout in the markets we serve.  Those competitive markets are Memphis, Nashville, Jackson TN, Little Rock and Southaven MS.  In every market we are committed to providing the highest quality landscaping services available.  Our certified professional team is committed to acting with the utmost of integrity with our business operations and for clients. Every job we do is backed by our 100% customer satisfaction guarantee.
Our strong commitment to excellence allows Pugh's Earthworks the ability to offer and stand behind an excellent quality assurance program. Our company is licensed and insured and we whole heartedly stand behind all of the work that we perform by offering our quality assurance guarantee.
Quality is everyone's responsibility.
Quality is conformance to the customer's requirements.
We believe every job can be improved.
Every idea is treated with the utmost respect.
We realize that improvement must be an on-the-job process.
QUALITY POLICY
It is the goal of Pugh's Earthworks to provide our customers, both internal and external, with services, which meet or exceed their expectations.
We recognize that one of the most important assets we possess, enabling us to achieve this goal, is our professional staff. We strongly encourage all of our people to take the pride of ownership in all the work they do.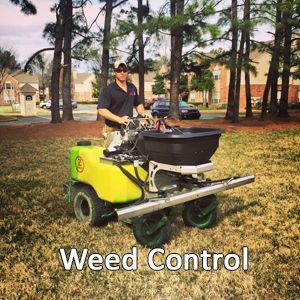 Pugh's Earthworks operates 5 landscape centers, in 3 states. 
Our headquarters is in Memphis, Tennessee. We also operate landscape offices in Nashville, Jackson TN, Southaven MS and Little Rock AR. Our firm provides monthly grounds maintenance services for commercial clients. If you are seeking assistance with Landscaping or Lawn Maintenance services, please give us a call or send us a message via the contact form below. We do offer FREE Estimates. 
Headquarters
Phone: (866) 207-4734
Email: info@pughsearthworks.com