Pugh's Earthworks
commercial landscape design and maintenance services
Time to sharpen those mower blades and get the lawn equipment in tip top shape. The expert landscaping technicians at Pugh's Earthworks are preparing to kick off another successful year at keeping our commercial customer's lawns looking the best in the city. The cities we operated in are throughout Tennessee, including Memphis, Jackson, and Nashville plus we service lawns in Little Rock, Arkansas and Southaven MS.
Our monthly seasonal landscape care for lawns, bedding, trees and shrubs, irrigation, and hardscape areas is available for both commercial and residential customers for monthly services. Our commercial and residential landscape company also assists with pest control as well as winter snow clearing and ice treatment.
No matter what time of year, it can be challenging to keep your commercial lawn or residential lawn looking pristine, lush, and manicured. That's because a lot of work goes into taking care of your lawn. As you can see from the past few weeks of blog posts, just fall lawn care spans fertilizing, mowing, reseeding, and aerating. Then, you've got to stay on top of pests and address any brown spots and weather changes.
Whether you run a business or work for another company, today's lives have become hectic, making it challenging to stay on top of all types of home or business maintenance. That's when it makes sense to seek help from a professional landscape and lawn service. That way, you can enjoy a beautiful landscape that welcomes customers to your business or shows off your home to your neighbors.
We offer a wide array of services for our commercial and residential clients so you can focus on your business and life. Beyond jut working with individual companies, we also partner with larger organizations to handle areas like HOAs. Our clients also include apartment buildings, hotels and motels, commercial buildings, business and industrial parks, cemeteries, schools, office complexes, and retail centers.
Our professional services provide a comprehensive way to enjoy the best landscape and lawns without having to do the work yourself. Let us take care of everything while you focus on your business and customers!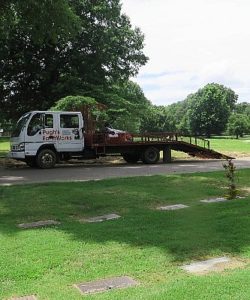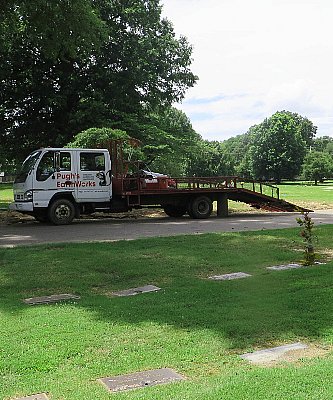 About Pugh's Earthworks
Pugh's Earthworks management does not cut corners with staffing, equipment and hiring of vendors to help their company stand out. We hired Flyline Search Marketing several years ago to manage our online marketing and sales platform. In addition, the Flyline team manages the website ensuring it is updated with product displays and ease of navigation is solid.  Flyline has worked with companies throughout  the United States and produced tremendous sales growth.
Another great thing about Flyline is they bring a comprehensive approach to the table. They will help to develop lead streams while also reducing dependence on wire orders. They will manage social media, build brand recognition and enhance index information with the search engines. One of the greatest things customers have expressed about Flyline Search Marketing is their humble, dedicated and customer first approach. As the CEO Mark Lein likes to say, "we always put the customer first".
It is this dedication and commitment to quality that keeps Pugh's Earthworks as a standout in the markets we serve.  Those competitive markets are Memphis, Nashville, Jackson TN, Little Rock and Southaven MS.  In every market we are committed to providing the highest quality landscaping services available.  Our certified professional team is committed to acting with the utmost of integrity with our business operations and for clients. Every job we do is backed by our 100% customer satisfaction guarantee.
Our strong commitment to excellence allows Pugh's Earthworks the ability to offer and stand behind an excellent quality assurance program. Our company is licensed and insured and we whole heartedly stand behind all of the work that we perform by offering our quality assurance guarantee.
Quality is everyone's responsibility.
Quality is conformance to the customer's requirements.
We believe every job can be improved.
Every idea is treated with the utmost respect.
We realize that improvement must be an on-the-job process.
QUALITY POLICY
It is the goal of Pugh's Earthworks to provide our customers, both internal and external, with services, which meet or exceed their expectations.
We recognize that one of the most important assets we possess, enabling us to achieve this goal, is our professional staff. We strongly encourage all of our people to take the pride of ownership in all the work they do.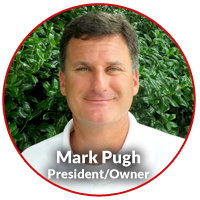 Contact Us
We operate 5 landscape centers, in 3 states. 
Our headquarters is in Memphis, Tennessee. We also operate landscape offices in Nashville, Jackson TN, Southaven MS and Little Rock AR. Our firm provides monthly grounds maintenance services for commercial clients. If you are seeking assistance with Landscaping or Lawn Maintenance services, please give us a call or send us a message via the contact form below. We do offer FREE Estimates. 
Headquarters
Phone: (866) 207-4734
Email: info@pughsearthworks.com