Pugh's Earthworks
Big Company Strength and Small Company Values!
Pugh's Earthworks is one of the Mid South' s leading commercial landscape installation and maintenance companies. Pugh's Earthworks provides the highest quality landscaping services available. We are Memphis landscape maintenance experts. Our team is committed to acting with the utmost of integrity with our business operations and for clients and the communities we serve. Every job we do is backed by our 100% customer satisfaction guarantee.
We are one of the largest landscape design, installation and maintenance firms in the Mid South area. Our clients include some of the premier office buildings, hotels, hospitals, churches and cemeteries in the cities we operate. In addition to the commercial customers we serve, we also provide landscape services for Home Owners Associations, Condo Owners Associations and individual residential home owners as well. Our staff has years of experience and can handle projects of any size.
Pugh's Earthworks was originally started by Mark Pugh. Our firm has been in business since 1992. Over the past 25 years, we have grown rapidly. In all that time and throughout all that growth, we have remained true to our motto, Big Company Strength, Small Company Values! Regardless of the size of the client we are working for, our staff will deliver the best possible service, while treating each client with the utmost of respect. In a word, "We Love Our Customers" and "We Appreciate The Opportunity To Serve."
Pugh's Earthworks is an industry partner of the Institute of Real Estate Management Arkansas Chapter!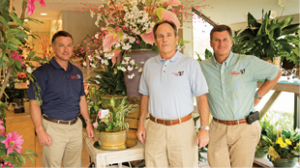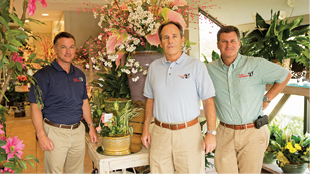 IREM® is an international force of 20,000 individuals united to advance the profession of real estate management. Through training, professional development, and collaboration, IREM® supports our members and others in the industry through every stage of their career.
We believe in our people, and we provide the tools they need to succeed. We open doors, we forge connections, and we help show the way forward. Backed by the power that comes with being an affiliate of the National Association of REALTORS®, we add value to our members, who in turn add value to their teams, their workplaces, and the properties in their commercial and residential portfolios.
Our memberships empower college students, young professionals, and industry veterans who are committed to career advancement. Earning our credentials, including the CPM®, ARM®, ACoM, and AMO®, demonstrates a commitment to, and passion for, good management. These credentials, along with our courses and array of resources, all exist with one goal in mind – to make a difference in the careers of those who manage.
Pugh's Earthworks is a proud Industry Partner of IREM® and stays active in the various organizations that operate in the markets they serve including Arkansas.
 IREM® Industry Partners
Landscape – Pugh's Earthworks Commercial Irrigation, Landscaping, Maintenance,& Pest Control Pugh's Earthworks, one of the Mid South' s leading commercial landscape installation and maintenance companies. From its inception the company has continued its commitment to quality, integrity and superior service. Pugh's Earthworks provides the highest quality landscaping services and commercial grounds management for various commercial properties and HOA's common areas.
Roofing – GAF Master Elite Roofing contractors.
Advertising – RentPath is a leading digital marketing solutions company that empowers millions nationwide to find apartments and houses for rent. Through its brands, RentPath continues to simplify the apartment search experience while driving quality advertiser leads that result in occupancies and a high return on investment. With powerful online and mobile solutions that provide prospective renters with the information and tools they need, RentPath connects consumers with a home that reflects their personal lifestyles.
Locator Service – Tuggle Services, Inc., A Real Estate and Relocation Service, a Free Apartment Relocation and Rental Service that helps you in finding rental homes, condos and apartments in the Little Rock, AR Metro area and throughout Bentonville, Arkansas. Let our friendly relocation professionals tour you to your desired rentals that meet your housing wants, needs, amenities, timetable, and budget in the area of your choice. And better yet, our services are
Flooring – Artisent Floors is dedicated to providing the most effective solution for the property and making the managers' jobs easier.
General Contractor – Contractors Inc. is a renovation, restoration, maintenance and consulting firm.  As a single source provider of interior and exterior renovation, restoration and maintenance services, Contractors Inc. is positioned as a trusted partner for asset and property managers as well as commercial real estate and business owners.
Attorney – David E. Simmons Attorney at Law represents his clients for long-term commercial and family real estate legal issues.
Furniture – Furniture Options provides full-service furniture rental solutions to companies, groups and individuals in transition.  We'll make sure you get the furniture, housewares and electronics you want, delivered where you want – many times within one day.
Flooring – Lloyd's Carpet World, Inc. specializes in floor covering.
Disaster Response And Remediation – Metro Disaster Specialists is a proven leader in all disaster situations. As pioneers of the full-service restoration industry, Metro has been restoring commercial and residential properties and contents since 1979 and has successfully completed over 18,400 projects.  Metro's long history of professional approach and practical knowledge has made our services an essential resource for property owners and insurance professionals.
Paint Products –  Sherwin Williams 
Electrical/Lighting – Thompson Electric is a medium sized electrical contracting firm, which has been serving the Central Arkansas area for more than 20 years. Our main goal is to meet and exceed our customer's expectations. To achieve this we strive to provide innovative electrical solutions and applications through quality materials and superior craftsmanship. Our focus will be to provide our services in a professional and efficient manner that will be profitable to both the customer and the company by working together as a team.
Cleaning Service – 21st Century Janitorial commercial janitorial service. Professional cleaning and maintenance services.
General Contractor – Western Specialty Contractors is the largest specialty contractor in the country made up of a network of skilled member companies and workers. We provide our clients with services such as Masonry Restoration and Preservation, Roofing, Tuckpointing, Concrete Restoration, Waterproofing, and Disaster Recovery.
Waste And Recycling – Republic Services is an industry leader that provides reliable and responsible recycling and waste disposal services for 14 million customers.
General Contractor – Precision Safety Sidewalks specializes in making sidewalks safe. Our patented process makes ADA Compliant Concrete Sidewalks, eliminates fall and trip hazards and saves you money. Our surveying and sidewalk repair service is trusted by thousands of clients in the United States and Canada. We use proprietary technology and latest equipment to survey and repair sidewalk for a fraction of the cost of sidewalk replacement.
When you are searching for a landscape firm to handle your commercial landscape needs, you would do well to find one that is involved in the communities it serves. Pugh's Earthworks is very committed to the communities in which they provide landscape services.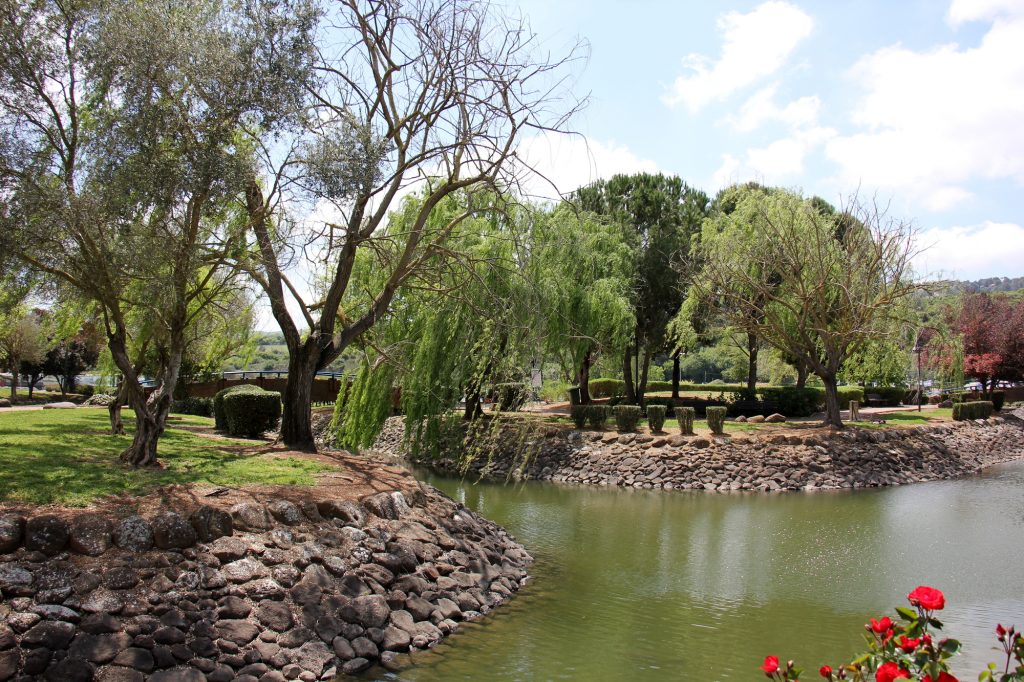 Arkansas Landscaped Pond
Pugh's Earthworks has been providing commercial landscaping services since 1992. We specialize is landscape and lawn maintenance for commercial customers. Currently we serve more than 300 commercial clients. Our firm is one of the largest landscape and lawn maintenance firms in Memphis. We also operate similar operations in Nashville TN, Southaven MS, Jackson TN and Little Rock AR. Our award winning team services apartments, condominiums, shopping centers, office buildings and complexes, cemeteries, hospitals, hotels and motels and other commercial facilities.
The majority of our clients have opted into a comprehensive landscape and lawn maintenance program. Our programs can be tailored to meet the specific and unique needs to each property. They are affordable and ensure that the appearance of your property will always be fresh and beautiful.
Thank you for reading our blog! From the Pugh's Earthworks team, we wish you a very Happy and Safe Holiday season!