Pugh's Earthworks
Big Company Strength and Small Company Values!
Pugh's Earthworks is one of the Mid South' s leading commercial landscape installation and maintenance companies. Pugh's Earthworks provides the highest quality landscaping services available. We are Memphis landscape maintenance experts. Our team is committed to acting with the utmost of integrity with our business operations and for clients and the communities we serve. Every job we do is backed by our 100% customer satisfaction guarantee.
We are one of the largest landscape design, installation and maintenance firms in the Mid South area. Our clients include some of the premier office buildings, hotels, hospitals, churches and cemeteries in the cities we operate. In addition to the commercial customers we serve, we also provide landscape services for Home Owners Associations, Condo Owners Associations and individual residential home owners as well. Our staff has years of experience and can handle projects of any size.
Pugh's Earthworks was originally started by Mark Pugh. Our firm has been in business since 1992. Over the past 25 years, we have grown rapidly. In all that time and throughout all that growth, we have remained true to our motto, Big Company Strength, Small Company Values! Regardless of the size of the client we are working for, our staff will deliver the best possible service, while treating each client with the utmost of respect. In a word, "We Love Our Customers" and "We Appreciate The Opportunity To Serve."
Pugh's Earthworks uses strategic analysis in job selection and client testimonials reflect positive results!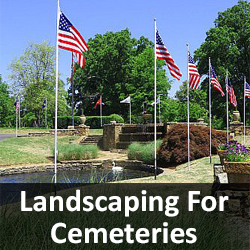 Job Contract Analysis
As the old adage goes, you cannot try to be all things to all people. Pugh's Earthworks management realizes that their specialty is Commercial Landscape design, installation and maintenance. They focus on being the best they can be in the markets they serve and have the client testimonials to back up their expertise and commitment to excellence.  I started to think about what may be involved in complete and accurate analysis in contract review and found an interesting article in Lawn and Landscape Magazine that speaks well to that process.
Pre-screen and qualify your prospects
You must find ways to work smarter, not harder. This starts with implementing a solid, well-structured pre-screening and qualifying program. The program should be documented and trained so several people in your organization can do the screening and pre-qualifying of the prospects that call.
Building the program has a number of facets to it:
This is the first step where you make sure that the prospect's project aligns with the work you do. The prospect may need a large tree removed from their property. You do not do arborist work, so you can let the prospect know that you do not offer this service. At that point you can end the call or refer the prospect to a company that you know does good work. Be careful when referring work to another contractor. The work they do reflects directly back to you. Referring to the wrong company could jeopardize future work with that client.Given the right parameters, a receptionist or someone in your office with a good phone presence can perform this function.
Now that you have determined that this is a solid prospect, you need to qualify the prospect. This is where you talk in-depth with the prospect to get a better understanding of the scope of work and services needed to be sure this prospect is a good fit for your company. This function is generally performed by the salesperson or designer.
To be sure that you are carefully qualifying the prospects that call, it's important to follow a script so you cover all the critical questions. In the heat of the season, it is easy to hurry through the qualifying process and move on to the next tasks. Having a script will allow a number of people in your organization to perform this function and will go a long way in assuring you that you will be meeting with a great prospect.
Create a list of qualifiers
The qualifiers will make sure that you are not chasing after prospects that you will never work with. Qualifiers should include:
1. Timing – What is the client's timeline or deadline? Does it align with your schedule and backlog?
2. Minimum project size – You should know what the minimum project size you do to ensure profitability. What is your cost to send out a three-man crew in one of your trucks fully equipped? Is it $3,000? $5,000? $10,000? You cannot afford to run out to perform some small projects.
3. Location – Is this project in your normal service area? If it is well beyond, you may want to turn it down unless it is a direct referral from one of your great existing clients.
4. Design Fees – These fees are great qualifiers. If a prospect is unwilling to pay for design fees, it is highly likely that they are just out "shopping" for the lowest price.
5. Consultation fees – Your initial meeting may be complimentary, but make sure the prospect knows that there is a one-hour limit. Beyond an hour, your hourly consultation fee should kick in. This will help prevent Mrs. Jones form walking you though her garden for three hours to pick your brain and get design ideas.
By creating and documenting a solid pre-screening and qualifying process, your chances of finding a great new client go up exponentially along with your sales. The amount of wasted time in your day, will be drastically reduced as well.
When selecting a Landscaper Designer for your Commercial property, Pugh's Earthworks is a quality company to choose!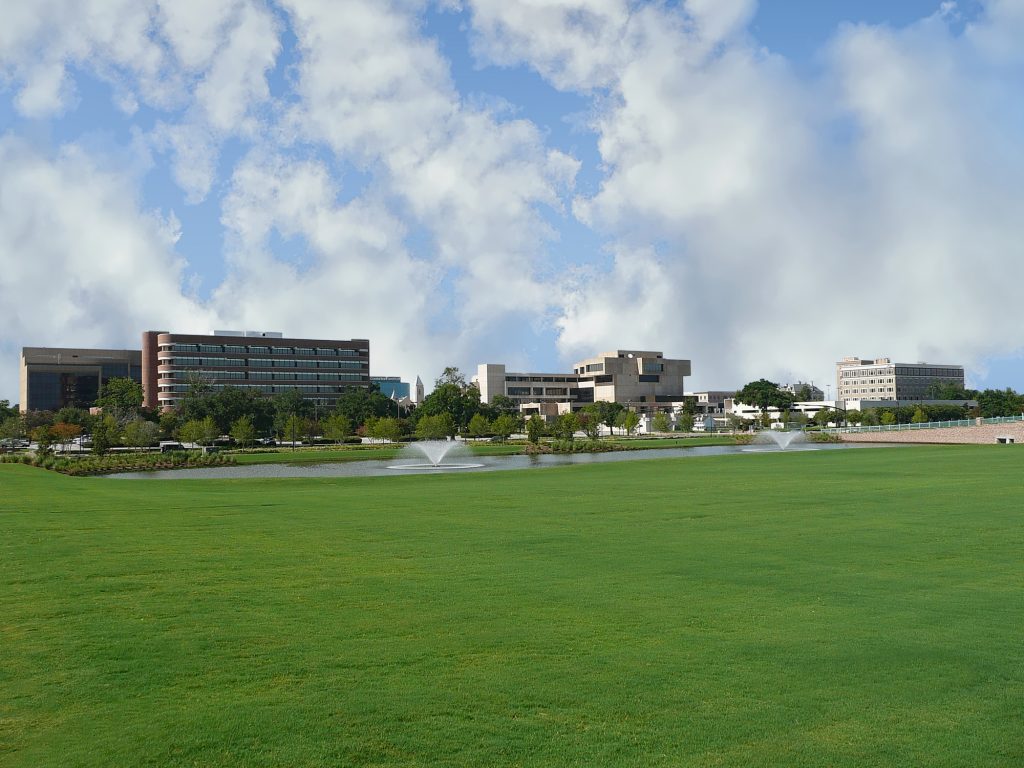 Well Designed Commercial Landscape
Pugh's Earthworks has been providing commercial landscaping services since 1992. We specialize is landscape and lawn maintenance for commercial customers. Currently we serve more than 300 commercial clients. Our firm is one of the largest landscape and lawn maintenance firms in Memphis. We also operate similar operations in Nashville TN, Southaven MS, Jackson TN and Little Rock AR. Our award winning team services apartments, condominiums, shopping centers, office buildings and complexes, cemeteries, hospitals, hotels and motels and other commercial facilities.
The majority of our clients have opted into a comprehensive landscape and lawn maintenance program. Our programs can be tailored to meet the specific and unique needs to each property. They are affordable and ensure that the appearance of your property will always be fresh and beautiful.
"We are so excited about how our property looks after one year of service from Pugh's! We have been pleased with your staff and the quality of service they provide. They have accommodated our every need and request and have been consistent and punctual with their services.
"We would highly recommend your company to others seeking the quality of service that Pugh's has to offer. If I can be of assistance to you in any way, please feel free to contact me."
Dale Shepard
Cathedral of Praise, Cordova TN
Thank you for reading our blog. Please visit us and let Pugh's Earthworks handle all of your professional landscaping needs!