Pugh's Earthworks
Big Company Strength and Small Company Values!
Pugh's Earthworks is one of the Mid South' s leading commercial landscape installation and maintenance companies. Pugh's Earthworks provides the highest quality landscaping services available. We are Memphis landscape maintenance experts. Our team is committed to acting with the utmost of integrity with our business operations and for clients and the communities we serve. Every job we do is backed by our 100% customer satisfaction guarantee.
The owners of Pugh's Earthworks, Mark Pugh, Michael Pugh and Tim Pugh announced that they have hired Flyline Search Marketing to deliver a comprehensive Internet Marketing  program for the Earthworks organization. The Pugh's have previous working experience with Flyline. Two years ago, they brought in Flyline Search Marketing to deliver comprehensive marketing services for Pugh's Flowers. About six months ago, they had Flyline Search Marketing create a new website for Rosie's Pest Control. They also approved a PPC program for Rosie's as well.
The first task that they gave to Flyline was to create a new, fully responsive website for Pugh's Earthworks. Next, Flyline was assigned responsibility for managing social media, blogging and content and brand messaging for Earthworks. Flyline has also created a PPC program for Earthworks that will be strategically utilized.
Flyline Search Marketing has built an excellent reputation over the past nine years they have been in existence. They are known for delivering outstanding results, excellent customer service and program strategies that consistently meet and exceed objectives. Flyline is headquartered in Atlanta, Georgia and serves a nationwide client base.
Michael Pugh was quoted as saying, "Adding Flyline as a strategic partner for Pugh's Flowers, Rosie's Pest Control and Pugh's Earthworks, provides strategic advantages to the Pugh family." The owner of Flyline, Mark Lein, was quoted as saying, "We love partnering with great families like the Pugh's. They are just great folks. We always strive to align ourselves with high character organizations, such as the Pugh's and their family owned businesses. We consider it a huge blessing to have the privilege to serve such a wonderful family."
Pugh's Earthworks knows what it takes to be a best in class landscaping design firm!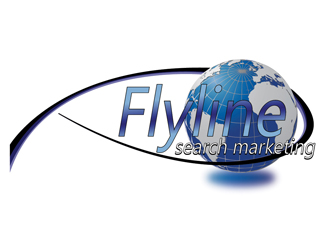 Qualifications of a First in Class Landscaping Company
Becoming a first in class landscaping company is hard work. The management team at Pugh's Earthworks understands the devotion and commitment it takes to get to that point. Hiring a quality team and investing in their continued education to maintain certifications and licenses is key to offering high quality service. In addition, maintaining a good reputation, sharing common goals with clients and obtaining desired client results are what sets Pugh's Earthworks apart from other landscaping companies. Testimonials from satisfied clients say it best.
"As the General Manager of the Embassy Suites Hotel in Little Rock, Arkansas, I have the responsibility to maintain and present our hotel in the best possible light. This not only includes the hotel's public areas and guest suites but also the exterior landscaping of the building. In fact, the condition of the hotel's grounds should definitely not be overlooked, because they give our customer an idea of what they can expect inside.
"In the last three years we have had two different companies manage our landscaping. They were both okay but their performance was 'spotty'. I'm sure that every manager in Little Rock has heard the story: 'two of my guys called in so we can only mow the lawn today,' or not even show up at all.
"Then I got lucky. Mr. Steve Williamson, a regular customer of ours, asked to give me a bid for our landscape maintenance. Of course I was skeptical but I had nothing to lose. When I got the bid I was pleasantly surprised. Complete with picture, the bid actually make sense, was well thought out, explained our current problems and what we could expect from him, and best of all, it was within our budget. So, I signed on the dotted line.
"Now, the best part. Pugh's Earthworks has delivered on all promises and our grounds look better than they have looked in years. And, I can now go back to taking care of the hotel business instead of following up on landscaping companies.
"If you want a company that does what they say they will do at a fair price, you can't go wrong with Pugh's Earthworks. They have my whole-hearted recommendations."
Larry Farrar, General Manager
Embassy Suites Hotel, Little Rock AR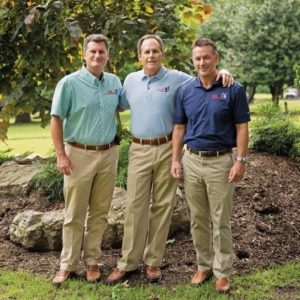 Pugh's Earthwork Owners and Management Team
Pugh's Earthworks
Credentials/Affiliations/Degrees, Certifications
The Pugh's Earthworks team has all the proper credentials, degrees and certifications necessary to deliver top quality landscape and lawn maintenance design, installation and maintenance services. Our team is experienced, highly skilled. The all operate with a customer first attitude.
Our firm is one of the largest landscape and lawn maintenance companies in Tennessee. We have all the right equipment to handle commercial landscape and lawn maintenance projects. Our client base includes hotels, motels, business complexes, retail shopping centers, hospitals, schools, apartments, condominiums and other commercial accounts.
Tennessee Department of Agriculture Chartered/Licensed
Mississippi Bureau of Plant Industry licensed
Arkansas State Plant Board Licensed
Master of Business Administration
Bachelors of Science in Agronomy
Bachelors in Landscape Contracting Management
Associates of Applied Science in Landscape Management
Associates of Applied Science in Turf Grass Management
Dynascape Certified
Planet Professional Network
Landscape Industry Certified
Thank you for reading our blog. We hope you serve you for all of your landscaping needs!