Pugh's Earthworks
Serving The Nashville Tennessee Area
Pugh's Earthworks offers commercial and residential landscape design, installation and maintenance. We are one of the leading commercial landscape firms in the city of Nashville, Tennessee. Our Nashville facility is located at 2312 Winford Ave., Nashville, TN 37211. You can call us at (615) 251-1700. We originally opened for business in 1992. Since that time, we have worked to demonstrate our commitment to quality, integrity and superior service.
Pugh's Earthworks specializes in commercial grounds management for office buildings, apartments, condominiums and HOA's common areas. We handle numerous commercial clients in the Memphis area, including some notable hotels, hospitals, churches, colleges and HOA managed properties. We are a large firm and can handle projects of any size. Even though our firm has grown quickly over the past 25 years, we have always worked to maintain the same great values we had, when we were just a small, up and coming landscape company.
Pugh's Earthworks is one of the Mid South' s leading commercial landscape installation and maintenance companies. Pugh's Earthworks provides the highest quality landscaping services available. We are Memphis landscape maintenance experts. Our team is committed to acting with the utmost of integrity with our business operations and for clients and the communities we serve. Every job we do is backed by our 100% customer satisfaction guarantee.
We are one of the largest landscape design, installation and maintenance firms in the Mid South area. Our clients include some of the premier office buildings, hotels, hospitals, churches and cemeteries in the cities we operate. In addition to the commercial customers we serve, we also provide landscape services for Home Owners Associations, Condo Owners Associations and individual residential home owners as well. Our staff has years of experience and can handle projects of any size.
Pugh's Earthworks was originally started by Mark Pugh. Our firm has been in business since 1992. Over the past 25 years, we have grown rapidly. In all that time and throughout all that growth, we have remained true to our motto, Big Company Strength, Small Company Values! Regardless of the size of the client we are working for, our staff will deliver the best possible service, while treating each client with the utmost of respect. In a word, "We Love Our Customers" and "We Appreciate The Opportunity To Serve."
Pugh's Earthworks creates beautiful landscapes in Nashville TN!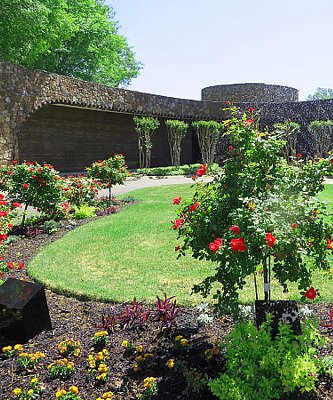 Pugh's Earthworks Maintained Property
Nashville Hardiness Zone
The United States Department of Agriculture (USDA) defines regions of our country in terms of the plant growth climates. These regions are referred to as zones or hardiness zones. The first attempts to create such a theory were in 1927 by Alfred Rehder and then in 1938 by Donald Wyman. Today the USDA uses a map that divides regions of the country by minimum temperatures generally to 10 degree increments. Below is how the country is zoned:
Zone 1 =         -60 to -50 Fahrenheit
Zone 2 =        -50 to -40 Fahrenheit
Zone 3 =        -40 to -30 Fahrenheit
Zone 4 =        -30 to -20 Fahrenheit
Zone 5 =        -20 to -10  Fahrenheit
Zone 6 =        -10 to  -0   Fahrenheit
Zone 7 =         -0 to   10  Fahrenheit
Zone 8 =         10 to  20   Fahrenheit
Zone 9 =         20 to 30   Fahrenheit
Zone 10 =       30 to 40   Fahrenheit
Zone 11 =        40 to 50  Fahrenheit
Zone 12 =       50 to  60  Fahrenheit
Zone 13 =       60  to 70  Fahrenheit
So as you can see the higher the number of the zone the warmer and more tropical the growing climate is. Nashville is just about in the middle, Zone 7,  which makes it a great place to grow a wide variety of plants, flowers and grasses. The certified landscape technicians at Pugh's Earthworks have studying hardiness zones, soil content and numerous other factors related to the proper landscaping techniques for a particular region. Nashville Tennessee happens to be one of five landscaping centers in the three states we operate in. Our landscape designs and routine maintenance yield beautiful and environmentally sound properties for all of the cities and customers we service both commercial and residential.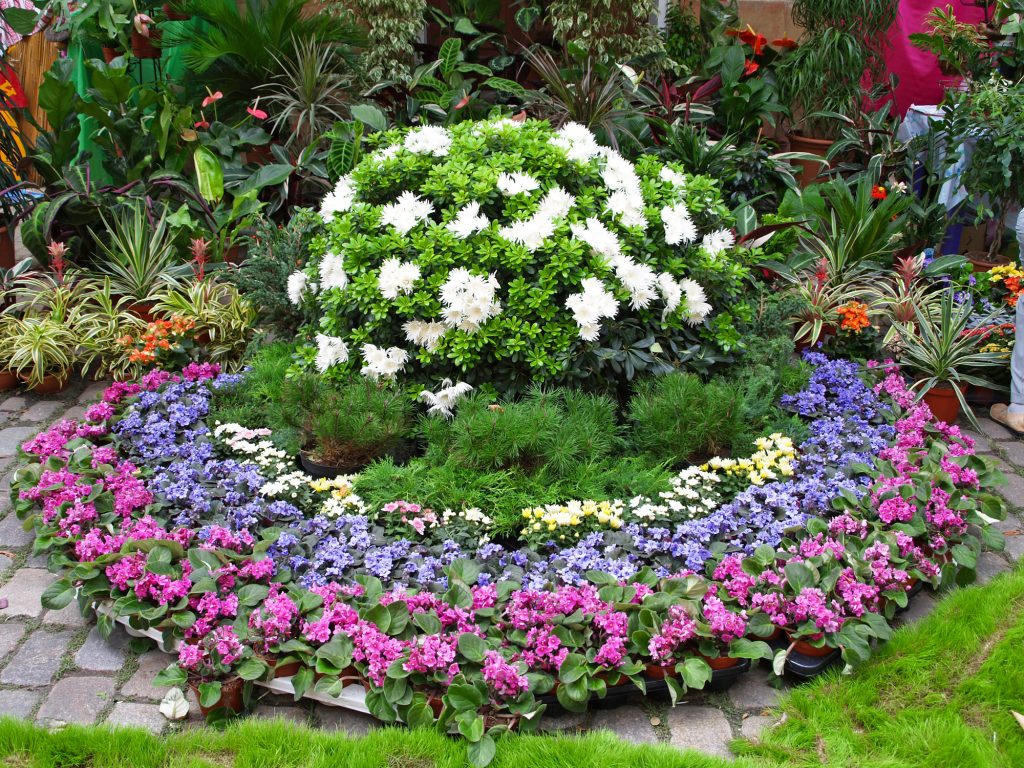 Beautiful Flower and Evergreen Garden
Pugh's Earthworks
Contact Us
We operate 5 landscape centers, in 3 states. 
Our headquarters is in Memphis, Tennessee. We also operate landscape offices in Nashville, Jackson TN, Southaven MS and Little Rock AR. Our firm provides monthly grounds maintenance services for commercial clients. If you are seeking assistance with Landscaping or Lawn Maintenance services, please give us a call or send us a message via the contact form below. We do offer FREE Estimates. 
Headquarters
Phone: (866) 207-4734
Email: info@pughsearthworks.com      
Thank you for reading our blog.