Pugh's Earthworks Stands Behind Their 100% Satisfaction Guarantee
Every little detail about Pugh's Earthworks speaks of professionalism and Best in Class Commercial Landscaping. Customers see this from the fleet of trucks and other Commercial Property maintenance equipment to their well-dressed employees and the way they run their offices. You will not find a more detail minded and committed team of Landscaping Professionals.
Sometimes you may run across a Landscaping Company that does not properly maintain their vehicles. As a consequence, you may wind up with noisy and pollution emitting trucks on your Commercial Property. The Pugh's Earthworks management team knows this sends an unprofessional message to customers and employees. When our team shows up for work, you will feel proud to have them on your Commercial Property.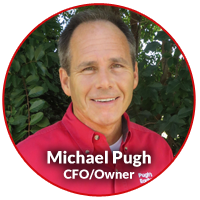 Not only does Pugh's Earthworks take pride in their professional image but they also stay current through many Commercial Landscaping publications, seminars and industry trade groups. A few years ago, management realized how inefficient being a paper-based office was. After researching options, the team elected to go paper-less. Below is a short story on how that all came about.
" Michael Pugh, co-owner and CFO of Pugh's Earthworks based in Memphis, TN, says he first began thinking about transitioning to a paperless office back in 2005. Since that time the business has grown dramatically. Three additional branches have been opened. The volume of paper being generated daily—not to mention the inefficiencies tied to the handling of all that paper—soon spiraled out of control. Pugh reached his breaking point in 2010.

"We were simply out of room at our main facility in Memphis," Pugh recalls. "We already had one entire office stuffed full of filing cabinets. Additionally, we had well over 100 three-ring binders with work orders from the past couple of years. We're talking about the type of paperwork you don't need to put your hands on every day, but still important enough that you don't want to shred it.

I did not know what to do. I was looking at having to pay someone off site to store our paper. That was tough to swallow."
Pugh happened upon a company called Cabinet NG at a QuickBooks user's conference. He learned about a product called CNG-SAFE, a complete document management and workflow software product. His curiosity over the concept of paperless was revitalized".
It is small steps like these that add up to a Best-in-Class Commercial Landscaping company. In every facet of the business, the Pugh's Earthworks team maintains excellence by taking pride in their work and staying curious for ways to learn about improvements.
Pugh's Earthworks offers Best in Class Commercial Landscaping
Serving The Greater Little Rock Arkansas Area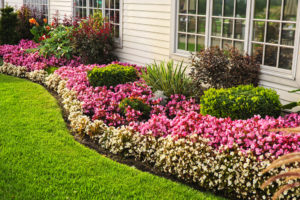 Pugh's Earthworks has been officially in business since 1992. The family of three brothers is hard driving, loyal to customer service and always working with their eyes open to new and innovative trends in Commerical Landscaping. The company now operates in Memphis TN, Nashville TN, Littlerock Arkansas, Jackson TN and Southaven MS. We are extremely blessed to have offices in these great cities.
Pugh's Earthworks offers commercial and residential landscape design, installation and maintenance. We are one of the leading commercial landscape firms in the city of Little Rock, Arkansas. Our Little Rock facility is located at 8950 Commerce Cove, North Little Rock, AR 72113. You can call us at (501) 562-0275. We originally opened for business in 1992. Since that time, we have worked to demonstrate our commitment to quality, integrity and superior service.
Our company specializes in commercial grounds management for office buildings, apartments, condominiums and HOA's common areas. We handle numerous commercial clients in the Memphis area, including some notable hotels, hospitals, churches, colleges and HOA managed properties.
We are a large firm and can handle projects of any size. Even though our firm has grown quickly over the past 25 years, we have always worked to maintain the same great values we had, when we were just a small up and coming landscape company.
Pugh's Earthworks
We offer an excellent quality assurance program plus we are licensed and insured and stand behind all of the work that we perform with this quality assurance guarantee.
Management guarantees that ongoing support of this goal. We must never lose sight that customer satisfaction is a direct measure of our performance.
Working together as a team, making use of all our talents and expertise, we will accomplish our objective.
Contact us today to find out what we can do for your commercial landscape!
Headquarters
Phone: (866) 207-4734