Pugh's Earthworks
Pugh's Earthworks offers commercial and residential landscape design, installation and maintenance. We are one of the leading Commercial Landscape Services companies in our markets. We originally opened for business in 1992. Since that time, we have worked to demonstrate our commitment to quality, integrity and superior service. Jackson TN is a city just an hour from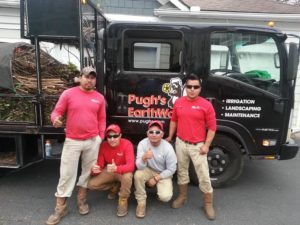 Memphis. It fits into the Pugh's Earthworks business model as one of our major markets. As Interstate 40 is a major thoroughfare for traffic, commuters, travelers and truckers, it has numerous hotels and restaurants.
Our Commercial Landscaping Company specializes in commercial grounds management for office buildings, apartments, condominiums and HOA's common areas. We handle numerous commercial clients in the Memphis area, including some notable hotels, hospitals, churches, colleges and HOA managed properties. We are a large firm and can handle projects of any size. Even though our firm has grown quickly over the past 25 years, we have always worked to maintain the same great values we had, when we were just a small, up and coming landscape company. All of these types of businesses can be found in the Jackson TN area.
Jackson TN has a population of over 68,000 at last count and offers several universities, hospitals and is the home for the courthouse of the West Tennessee Supreme Court.  As you drive through Jackson TN, as I recently did on the way to Atlanta, you can clearly see it is a growing and vibrant city. Pugh's Earthworks is a premiere Mid-South Commercial Landscaping Company. We love this part of the country and are committed to the markets we serve. Those are Memphis TN, Jackson TN, Nashville TN, Littlerock AR and Southaven MS. We offer a broad range of services that are vital and applicable to these cities.
Pugh's Earthworks Commercial Landscaping Services Jackson TN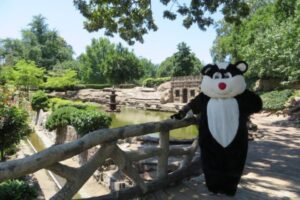 The team at Pugh's Earthworks is proud and honored to serve our customers in Jackson TN and in all the markets we serve. When we complete a landscaping project, whether it is Sprinkler Installation, Landscape Design, Snow and Ice Treatments, Lawn Maintenance etc. we love to stand back and admire our work. Our hope is that our customer will be as proud and delighted as we are. Of course, if not, we offer a 100% satisfaction guarantee so will not stop until our customer is happy. Though we serve five different cities in three states, one thing all of our customers share is the deep meaning for the value of their commercial property. It is a tremendous asset, and we appreciate the opportunity to be the Commercial Landscaping Company they entrust with that asset.
We are a family owned and operated landscape and lawn maintenance firm. Our company takes immense pride in the work we do. Pugh's Earthworks has big company size and strength, but we focus on maintaining our small company values. We guarantee the work we perform and our attention to detail is second to none. Our best source of new clients has always been via recommendations from current and previous clients. Take a look at the customer testimonials we have received. Our headquarters is in Memphis, Tennessee. We operate other landscape facilities in Mississippi and Arkansas. The Jackson, Tennessee location can be reached via the contact form below, or by calling (866) 207-4734. If you are seeking assistance with Landscaping or Lawn Maintenance services, please give us a call or send us a message via the contact form below. We provide FREE Estimates.
Pugh's Earthworks offers many Affordable Monthly Lawn Maintenance Programs, Professional Commercial Landscaping Services, Professional Landscape & Lawn Maintenance Services and Affordable Monthly Grounds Maintenance. If you are interested in speaking with us about your commercial property, we would be honored to introduce you to our wonderful company, staff and tell you about our broad range of services. Most importantly, we would be honored to meet you and listen to your vision for a beautiful and well-maintained property.
Customers seeking a consultation in Jackson TN my call or click the link below to complete the contact form. We promise to respond quickly to your request.
Contact The Pugh's Earthworks Jackson Tennessee Office
Pugh's Earthworks
Headquarters
Phone: (866) 207-4734
Email: info@pughsearthworks.com