Pugh's Earthworks
Pugh's Earthworks provides Year-Round Commercial Landscaping Services. Commercial property owners in the Mid-South region we support will not find a better Commercial Landscaping vendor to protect their valuable property. Whether the property is a hotel, retail shopping center, cemetery, church, school, industrial park and more, we have the skill, licensing and passion to provide the best service in the industry.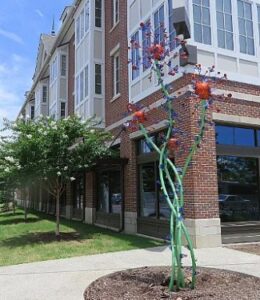 Now that the weather is starting to cool down, it is a good time to consider adding new or replacing dead trees and shrubs. Although it may not seem like it due to the colder temperatures and changing weather, winter is still a good time to plant trees and shrubs. Here's why.
First, plants, trees, and shrubs all store energy during the growing season that they then use in the fall and winter to grow roots. In fact, most root growth occurs during these seasons.
Second, the stress levels of trees and shrubs are reduced because of the lack of foliage and the minimal new growth.
Third, there is considerably less water that needs to be provided in order to keep these new plantings going.
Fourth, pruning is not necessary unless there happens to be a broken branch. By not having to prune, there is less risk that you will damage any part of the tree or shrub that is getting ready to grow in the springtime.
To make the most of these winter planting advantages, the Pugh's Earthworks team realizes that Mulching is a critical step to take when you are planting trees and shrubs in winter. Mulch provides a way to maintain constant soil temperatures. That way, plants can still grow roots when the soil temperature stays above 45 degrees. By applying a good layer of mulch, you also help to keep soil moisture at a constant level. Another critical step is using less fertilizer and only a type that is designed to promote root growth while minimizing nutrients for foliage growth. You do not want to stimulate growth. For trees planted in the winter where there is considerable wind, stake the tree to prevent undue stress on the new roots.
Of course, if the ground is frozen solid and unworkable because it is too late in the winter, then it becomes more of a challenge and the Pugh's team will know how to address that. They may store unplanted shrubs in a sheltered spot where there is a southern exposure. Add leaves or mulch to keep them insulated. Then they will water every few days. When growth starts in early spring the Pugh's team will prune away any damaged branches and feed with a balanced organic fertilizer.
If you would like to learn more about how we can help you with winter planting, contact us now!
Pugh's Earthworks Premiere Mid-South Year-Round Commercial Landscaping Services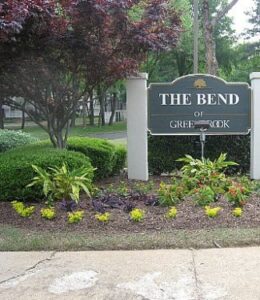 Welcome to the Pugh's Earthworks blog. Our firm is one of the Mid-South' s leading commercial landscape installation and maintenance companies. Pugh's Earthworks provides the highest quality landscaping services available. We are Memphis, Nashville, Littlerock and Southaven Commercial Landscape Service experts. Our team is committed to acting with the utmost of integrity with our business operations and for clients and the communities we serve. Every job we do is backed by our 100% customer satisfaction guarantee.
We are one of the largest landscape design, installation and maintenance firms in the Mid-South area. Our clients include some of the premier office buildings, hotels, hospitals, churches and cemeteries in the cities we operate. In addition to the commercial customers we serve, we also provide landscape services for Homeowners Associations (HOA's), Condo Owners Associations (COA's) and individual residential homeowners as well. Our staff has years of experience and can handle projects of any size.
Pugh's Earthworks was originally started by Mark Pugh. Our firm has been in business since 1992. Over the past 25 years, we have grown rapidly. In all that time and throughout all that growth, we have remained true to our motto, Big Company Strength, Small Company Values! Regardless of the size of the client we are working for, our staff will deliver the best possible service, while treating each client with the utmost of respect. In a word, "We Love Our Customers" and "We Appreciate The Opportunity to Serve."
Pugh's Earthworks
Headquarters
Phone: (866) 207-4734
Email: info@pughsearthworks.com