Pugh's Earthworks
Summer time is here. Some parts of the country are already feeling record heat for mid June. It does not take many days of this excessive heat to dry out the soil. You start to see signs of early drought as grasses and plants show signs of discoloration and stress.
The certified landscape professionals at Pugh's Earthworks are trained and knowledgeable regarding detecting, preventing and treating commercial landscapes that are in early or late stages of drought and heat stress. We understand that having a lawn with deep roots helps protect it when it gets so hot during those summer months. It is those deep roots that hold the water and keep the grass cooler so that it won't die out from the excessive heat. Here are some lawn maintenance tips to promote those deep roots for your lawn.
Soil
Start with cultivating the topsoil. Sandy loam or well-drained loam gives roots the ability to stretch out and grow. If you have sandy soil, know that it doesn't retain water very well. That's when you will need to add organic matter, which delivers the necessary nutrients and increases water retention.
Water
Keep this soil moist. Grass needs at least an inch of water weekly. However, you don't need to water every day. It is actually infrequent watering that encourages deep root growth. Water must get below the root zone to help nourish the roots so they can become deeper. An automatic sprinkler system helps ensure that your lawn receives the right amount of water at the right time.
Mowing
Mow frequently and keep grass at the right height for the type of grass you have. For example, grass with large crowns or clumps, which is typically Kentucky bluegrass or tall fescue, should be mowed at a much taller height. In contrast, Zoysia grass should have a shorter mowing. Whatever kind of grass you have, be sure to mow no more than one-third of the blade lengths at a time. This stimulates growth and protects the roots.
Fertilizer
Fertilize at the end of the growing season to achieve strong root growth. Slow-release fertilizers are often touted as the best for promoting the growth of the grass roots.
AgriGro biostimulants have also been proven to increase root growth. This is because these substances help plants endure environmental stress better than those that were not treated.
Other Maintenance
You can also encourage strong roots by giving them plenty of room to grow. This means pulling any weeds, which have root systems that like to choke the roots of the grass.
Plus, it involves periodic aeration, which allows air and water to reach the roots. Use a core aerator, which will reduce soil compaction. That way, the water can penetrate all the way down to the roots
Be sure to also remove what is known as thatch by using a rake to clear this dead organic material and grass clippings from the soil.
From following these tips, you'll most likely improve the chances of enjoying a lush green lawn throughout the summer.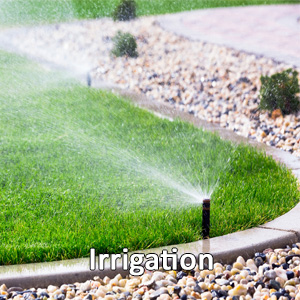 Pugh's Earthworks management is committed to being the most trusted and results oriented landscaping company in the markets we serve.  Every aspect of our business is taken seriously from hiring, ongoing training, equipment investment and certification/licensing.  We do not cut corners with staffing, equipment and hiring of vendors to help the company stand out.
We hired Flyline Search Marketing several years ago to manage our online marketing and sales platform. In addition, the Flyline team manages the website ensuring it is updated with product displays and ease of navigation is solid.  Flyline has worked with companies throughout  the United States and produced tremendous sales growth.
Another great thing about Flyline is they bring a comprehensive approach to the table. They will help to develop lead streams while also reducing dependence on wire orders. They will manage social media, build brand recognition and enhance index information with the search engines. One of the greatest things customers have expressed about Flyline Search Marketing is their humble, dedicated and customer first approach. As the CEO Mark Lein likes to say, "we always put the customer first".
It is this dedication and commitment to quality that keeps Pugh's Earthworks as a standout in the markets we serve.  Those competitive markets are Memphis, Nashville, Jackson TN, Little Rock and Southaven MS.  In every market we are committed to providing the highest quality landscaping services available.  Our certified professional team is committed to acting with the utmost of integrity with our business operations and for clients. Every job we do is backed by our 100% customer satisfaction guarantee.
Our strong commitment to excellence allows Pugh's Earthworks the ability to offer and stand behind an excellent quality assurance program. Our company is licensed and insured and we whole heartedly stand behind all of the work that we perform by offering our quality assurance guarantee.
Quality is everyone's responsibility.
Quality is conformance to the customer's requirements.
We believe every job can be improved.
Every idea is treated with the utmost respect.
We realize that improvement must be an on-the-job process.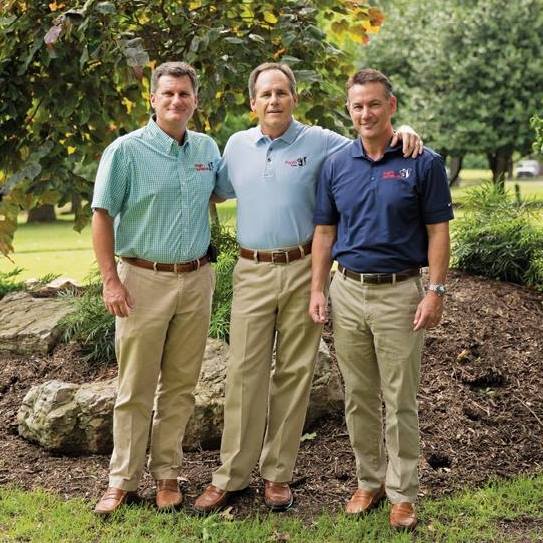 Pugh's Earthworks Headquarters
Phone: (866) 207-4734
Email: info@pughsearthworks.com
Please contact us today for the most inclusive Commercial Landscape Design and Maintenance services you will find.