Pugh's Earthworks Currently Serves More Than 300 Commercial Clients.
Summer heat is just around the corner. When it comes to selecting Summer Heat Tolerant Plants, leave the task to the professional and certified landscape technicians at Pugh's Earthworks.
Commercial Landscapes need to be properly maintained and selection of the proper plants and shrubs is a critical element to that process. Property Owners whether Retail Centers, Industrial Centers, Hospitals, Apartment Complexes and more, rely on the impression customers and prospects have when they arrive at a property.
No one wants to see brown and dead plants decorating a nice Commercial Property. Pugh's Earthworks serves the Mid-South which is a warm region in the US. We know the best plants to use for Commercial Landscaping.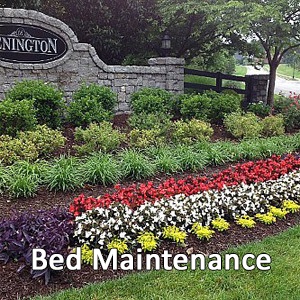 Our team will analyze the soil, amounts of sun verses shade etc. and make a recommendation on what would be the best plant or shrub to install. Below are some popular Heat Tolerant plants.
Egyptian Star Cluster – Also known as Pentas, this is a tropical plant that is native to Africa, Arabia, and Madagascar so they are used to the heat. In fact, they bloom more in full sun.
Lacey Blue Russian Sage – Not only does it add purple to your landscape, but this heat and drought tolerant plant also has a sturdy, compact form that keeps it standing tall. It loves full sun.
Penstemon – This is a tubular flowering plant that thrives in full sun and loves the heat. This flowering plant is available in different colors.
Reflexed Stonecrop – This is a succulent plant that tolerates dry and hot conditions. It works well in a rock garden or drought-friendly commercial landscape.
Compact Lantana – This dense, compact, heat-loving shrub delivers a continuous display of multi-colored flowers which open as chiffon yellow and transition to fuchsia pink. The shrub thrives in full sun.
Kudos Gold Dwarf Hummingbird Mint – In the blazing sun, this gold-hued flowering plant offers a dazzling touch to your landscape. It tolerates heat and drought. And, as its name implies, it attracts hummingbirds.
Gold Sturm Black-Eyed Susan – This flowering plant offers a long bloom season and loves full sun and heat. The beautiful flowers can be cut and displayed in a bouquet.
Lemon Verbena – These only require water weekly which makes them a good summer heat plant. They produce white flowers in late summer and a sweet citrusy smell.
Cosmos – Ideal for desert like gardens these are native to Mexico. They are low maintenance annuals and produce flowers similar to Daisies.
Marigold – While other plants struggle in hot weather, Marigolds bloom and thrive. They are great in containers or in flower beds.
Contact Pugh's Earthworks today to learn how we can offer these heat-tolerant plants, flowering plants, and shrubs and others for your commercial landscape.
Pugh's Earthworks Handles Installation of Summer Heat Tolerant Plants
Pugh's Earthworks is a leading commercial landscape installation and maintenance company. We have been providing commercial landscaping services since 1992 and specialize is landscape and lawn maintenance for commercial customers. Currently we serve more than 300 commercial clients.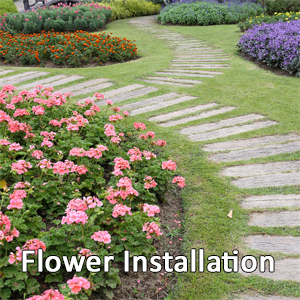 Our firm is one of the largest landscape and lawn maintenance firms in Memphis. We are considered a Midsouth company as the markets we serve are Memphis, Nashville, Littlerock, Jackson and Southaven.  Our company provides the very highest quality landscaping services available.
We are home based in Memphis and considered to be the landscape maintenance experts. Our team is committed to acting with the utmost of integrity with our business operations and for clients and the communities we serve.
We are one of the largest landscape design, installation and maintenance firms in the Mid-South area. Our clients include some of the premier office buildings, hotels, hospitals, churches and cemeteries in the cities we operate.
In addition to the commercial customers we serve, we also provide landscape services for Homeowners Associations and Condo Owners Associations. Our staff has years of experience and can handle projects of any size.
We also operate similar operations in Nashville TN, Southaven MS, Jackson TN and Little Rock AR. We are a trusted and well-known Commercial Landscaping Company in all the markets we serve. Our award-winning team services apartments, condominiums, shopping centers, office buildings and complexes, cemeteries, hospitals, hotels and motels and other commercial facilities.
The majority of our clients have opted into a comprehensive landscape and lawn maintenance program. Our programs can be tailored to meet the specific and unique needs to each property. They are affordable and ensure that the appearance of your property will always be fresh and beautiful. Every job we do is backed by our 100% customer satisfaction guarantee.
Pugh's Earthworks
Contact us today to find out what we can do for your commercial landscape!
Headquarters
Phone: (866) 207-4734