Pugh's Earthworks
The certified landscape technicians at Pugh's Earthworks, are licensed and well versed in all types of fertilizer and chemical commercial lawn applications. It is Spring which is a critical time to fertilize your lawn and plants. That is because this is when growing season starts again. The fertilizer has the nutrition that all green things need to really start growing.
In addition to the proper application of fertilizers, commercial lawns must have adequate water. Again the certified landscape technicians at Pugh's Earthworks will consult with each property owner on the correct level of watering to maximize the health of the lawn. Water promotes cell enlargement and aids in evaporative cooling. Lawns and plants also require sunlight and carbon dioxide for energy production as well as oxygen for respiration. Lawn growth also involves getting nutrients from the soil that are absorbed by roots. Sometimes, the soil does not have these nutrients so that's where fertilizer comes in to help out.
In fact, one research article noted that there must be at least 18 elements for proper plant growth. And, if any are missing, it could limit plant or lawn growth. This includes nitrogen, phosphorus, and potassium. By applying fertilizer to the soil, the soil becomes more fertile. The result is that the plants and lawn that the soil feeds becomes healthier, resisting damage from insects and fungus.
Commercial property owners will be able to tell if plants, trees, and lawns are not getting the right nutrition. That is because their leaves will be yellow or light green. They may even have dead spots on them. There will be fewer leaves. And, the ones that are there will be smaller than normal. There will also be poor plant structure and root growth.
Look for fertilizers that incorporate organic enzymes and amino acids. These help plants and lawns deal with any seasonal stresses from heat or frosts as well as transplanting.
Since more insects and diseases also turn up at this time, these ingredients in the fertilizer will help strengthen the roots and offer protection. Look for fertilizers for certain types of plants, shrubs, and lawns. It helps to use a customized fertilizer for the area you want to feed.
If you are not sure, contact us at Pugh's Earthworks and we'll be glad to help with lawn fertilizing and yard fertilizing.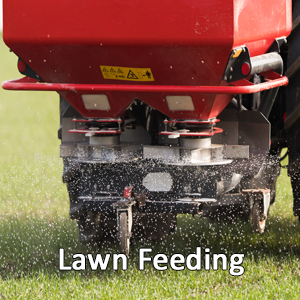 The Pugh's Earthworks management team started out small and with little experience. With hard work, dedication and the strong will to succeed, the three brothers have created a superior and well run commercial landscaping company. From the management team to the most junior landscape technician, we are committed to being the most trusted and results oriented landscaping company in the markets we serve.
Every aspect of the business is taken seriously from hiring, ongoing training, equipment investment and certification/licensing.  Pugh's Earthworks does not cut corners with staffing, equipment and hiring of vendors to help the company stand out.
It is this dedication and commitment to quality that keeps Pugh's Earthworks as a standout in the markets we serve.  Those competitive markets are Memphis, Nashville, Jackson TN, Little Rock and Southaven MS.  In every market we are committed to providing the highest quality landscaping services available.  Our certified professional team is committed to acting with the utmost of integrity with our business operations and for clients. Every job we do is backed by our 100% customer satisfaction guarantee.
It is the goal of Pugh's Earthworks to provide our customers with services that exceed their expectations. We recognize that one of the most important assets we possess, enabling us to achieve this goal, is our professional staff. We strongly encourage all of our people to take the pride of ownership in all the work they do.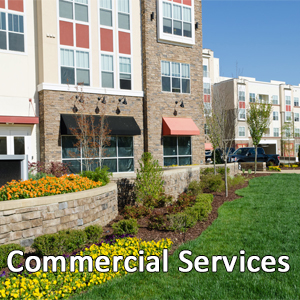 Pugh's Earthworks operates 5 landscape centers, in 3 states. 
Our headquarters is in Memphis, Tennessee. We also operate landscape offices in Nashville, Jackson TN, Southaven MS and Little Rock AR. Our firm provides monthly grounds maintenance services for commercial clients. If you are seeking assistance with Landscaping or Lawn Maintenance services, please give us a call or send us a message via the contact form below. We do offer FREE Estimates. 
Headquarters
Phone: (866) 207-4734
Email: info@pughsearthworks.com
Please contact us today. We would be honored and thrilled to be your permanent Commercial Landscaping Design and Maintenance Company!